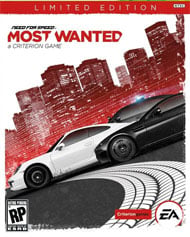 System: PC, PS3, Xbox 360
Dev: Criterion
Pub: EA
Release: Q4 2012
Players: 1-8
Screen Resolution: 480p-1080p
For example, there will be challenges that mark the top speed through specific intersections or the highest jump over specific gaps. You may actually complete some of these challenges while in the process of others. As you play the game, the game's built-in autolog will keep you updated on the progress of all of your friends. So if your rival manages to suddenly outdo your best time on a specific race, you can speed right to that race in an attempt to take him down.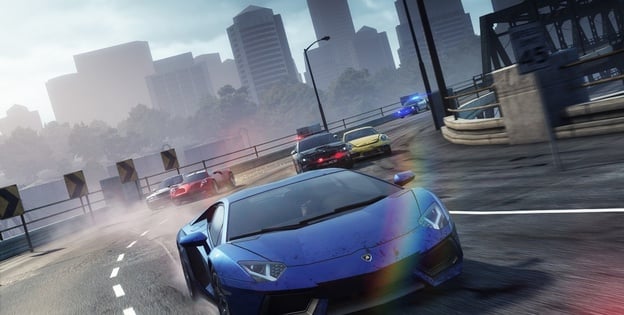 Then there's the game's multiplayer. Essentially, joining a multiplayer lobby just puts you and your fellow racers on the same map at the same time. If you drive to an event start point, then all the other racers will be notified and are asked to join you. When all the other racers meet up, the event begins. Of course, they also can spend as much time as they like preparing for the race, getting as much boost as they like, or merely interfering with you reaching the event's start point. When asked if there would be anything that prevents people from infinitely stalling a race by not joining the host of the room, the response was that griefing was part of the fun.
Final verdict? Need for Speed: Most Wanted is incredibly fun. Sure it's more Burnount that Need for Speed, but the quality of the game was so great that I'm not entirely sure Need for Speed fans will care. Be on the lookout for Need for Speed: Most Wanted when it launches in the near future.
By
Angelo M. D'Argenio
Contributing Writer
Date: July 24, 2012
Game Features:


Limited Edition Perks - Get double Speed Points for your first four hours of multiplayer and get early access in online multiplayer to two of the world's hottest cars, complete with the exclusive Satin Black livery and the latest performance modifications.

Beat Your Friends - Autolog 2 ratchets up the intense competition with personalized race recommendations and feeds broadcasting all of your most newsworthy scores, speeds, and times to your friends. Earn Need for Speed points at all times on any system as you try to outdrive your friends and become the Most Wanted.

Nonstop Multiplayer - Pick a car, hook up with friends, and jump into a nonstop playlist of tight, competitive events. No lobby screens means the action never stops. Score big, rank up, and earn endless rewards and upgrades. Keep the fierce rivalries going between events with endless opportunities to race, battle, and explore in a huge open world.

Open World Action - Lose the cops—your way. Hit jumps and shortcuts, lay low, or shake the cops in surroundings that play to your car's unique strengths. Freedom is everything. Drive anywhere with your friends, discover hidden gameplay, or utilize your knowledge of the city to beat them in a never-ending supply of challenges.

Racing Without Rules – It's survival of the fastest as "Need for Speed Most Wanted" fuses the franchise's, authentic "real car" feel with the intense speed and aggression of Burnout. Power down, slide out, and battle your way past cops and rivals using pure driving skill and heavy doses of nitrous.