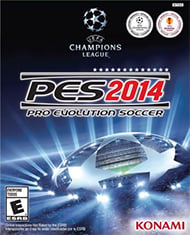 System: PC, PS3*, Xbox 360
Dev: PES Productions
Pub: Konami
Release: September 24, 2013
Players: 1 (2+ Online)
Screen Resolution: 480p-1080p
A lot of the sounds of the game could also do with being turned off. The crowd can get very grating on the ear drums. At times, you will wonder if the crowd is cheering for you or punishing some stray animal they found on the street before the game. Either way, it becomes less and less enjoyable with the games you play--much like the announcers.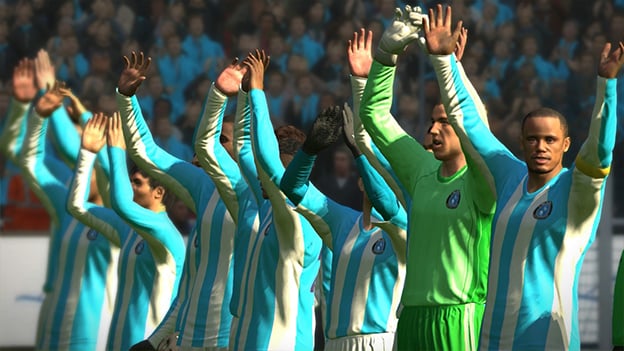 At times, the announcers are enjoyable to listen to, with such great comments as "Nice feet," "Wonderful foot control," and "There needs to be a better description for that goal," but then there are things so indiscernible you will find yourself wondering if you were just made fun of or complimented. Much like the graphics occasionally looking flat but impressive, the announcers can deliver dialogue that sometimes works but mostly just feels flat and uninspired.
Thankfully, the controls do come across as being enjoyably easy to comprehend for new players; though, there is a curve designed to get you knee deep into refining how you will play the game. The major problem in controls comes from the menus in the game. While playing, I often felt the menus were daunting. I can only assume new players picking this game up will feel overcome by the menu layout and unique lingo as well.
PES 2014 may not be the game that has the biggest advertisers, or the official licensing of the sport, but there is something very special and riveting about it. When other franchises are changing things just to change them, PES is holding onto tradition and, as any "Hooligan" will tell you, tradition matters most.
By
Matt Walker
Editor-In-Chief
Date: September 24, 2013
Game Features:


Play Soccer with a traditional importance.

The Fox engine shines.