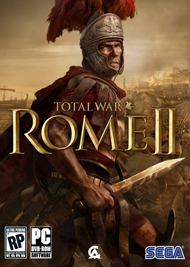 System: PC
Dev: Creative Assembly
Pub: SEGA
Release: September 3, 2013
Players: MMO
Screen Resolution: 480p-1080p
Alcohol Reference, Language, Suggestive Themes, Violence
I noticed smaller things as well. At one point in the prologue, I won a battle, only to have the computer make me fight it twice more; I had to start over to get past it. And glitches are rampant--most are insignificant, but if you take a close look around any battle scene, you'll probably see some very strange things, and sometimes there can be problems with selecting and de-selecting the units you're trying to command.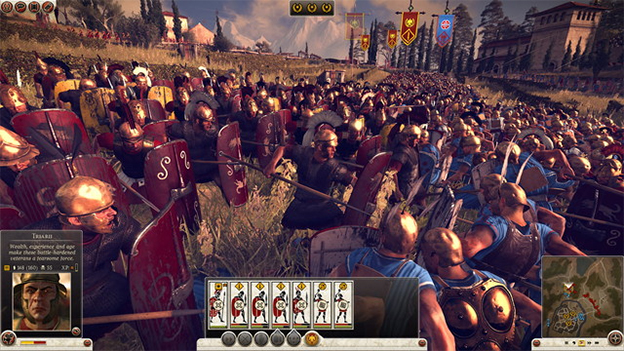 One of the few non-technical issues I noticed is that the campaigns' pacing can be hit-or-miss. Even with the steps that have been taken to streamline the gameplay, it's not uncommon to spend a lot of time micromanaging things you don't really care about. Of course, with Total War, micromanagement is kind of the point--it just sometimes feels like things could be sped along a bit.
As I mentioned earlier, there's a good chance that a lot of this will be fixed soon. Creative Assembly has promised regular updates, including not just bug squashing, but also free and paid DLC. The company has a reputation to uphold, and I'm inclined to think these problems will be addressed, even if it looks unprofessional for them to be present at the game's release.
So the bottom line is this: If you're a hardcore Total War fan, this will give you what you're looking for. If you're new to the series, you might want to wait a month or two, make sure the problems are solved, and then buy the game on sale. And if you're in between, you have a tough decision to make--this is an ambitious game, but also one that needs some work.
By
Robert VerBruggen
Contributing Writer
Date: September 3, 2013
Game Features:


Feel the thunderous clash of battle as the Roman war-machine takes to the field in real-time combat. Tens of thousands of men collide in bone-splintering detail that you directly control.

All-new graphics engine -- see exotic, ancient cities and colossal armies rendered in incredible detail while jaw-dropping cinematic battles unfold. New unit cameras allow you to see the battle from every perspective.

Completely scalable experience, with performance optimized for your PC or laptop. Witness the awesome scale of Total War: Rome II, no matter your spec.