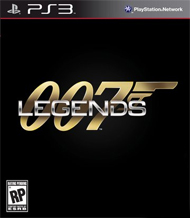 System: PS3, Xbox 360
Dev: Eurocom
Pub: Activision
Release: October 16, 2012
Players: 1-12
Screen Resolution: 480p-1080p
007 Legends is set across six missions, each inspired by a different Bond movie. As Bond floats, near death, underwater, he goes back through his prior adventures, as retold by screenwriter Bruce Feirstein (three Bond movies and four Bond games to his name) and Eurocom's Rob Matthews. The retail disc, however, contains only five of these six planned missions. The sixth is planned as DLC, released for free. Why do something like this, that locks out players without active Internet connections and requires a sign-in to gain full access to everything one purchased? The first thing that comes to mind is "strike back at used game retailers," but the Skyfall DLC is being released for free.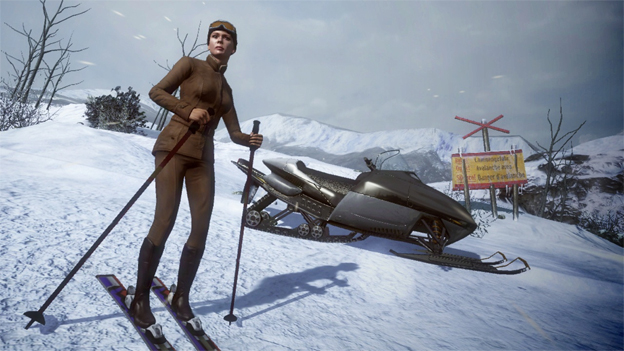 It's worth noting, however, that both 007 Legends and the actual Skyfall movie are slated for October release, with the former hitting before the latter. It's to celebrate the 50th anniversary of the Bond film franchise, which began on October 5, 1962 with the release of Dr. No. It's possible, then, that given certification requirements and a pressing need to get the actual game out on shelves in the anniversary window, the content for Skyfall was separated out so that extra work could be done on it leading up to release. Or, perhaps, the content has just been held as a way of keeping it out of gamers' hands until they've actually seen Skyfall, thus allowing them to more explicitly deliver the movie's story in the game.
That's important, because while 007 Legends is, at its core, a James Bond first-person shooter, it also appears to have a flair for the cinematic. The focus isn't just on the action here (which looks fast-paced and gorgeous, by the way), but on the films themselves—the classic villains returning with a grittier, more grounded facelift to better fit into the less bombastic universe of Daniel Craig's Bond.
And, in the end, that's what makes 007 Legends look so unique: it celebrates the old, but wants to do so in a way that lends greater credence to the new. Whether or not succeeds at this feat is a story that has yet to be told.
By
Shelby Reiches
Contributing Writer
Date: August 10, 2012
Game Features:


Skills — Use your sharp investigative and surveillance skills to hack computers, crack safes, review classified documents, and gather intel. Employ the game's stealth-based mechanics — and your own intelligence — to do it all like a real covert operative.

Action — What would a Bond adventure be without incredible chases and intense fights? Step up the action with Bond's first-rate fighting skills and engage in dynamic free-form melees. Immediate responsiveness and 60-frame-per-second graphics make this the most gripping and interactive Bond experience to date.

Gadgets, Weapons, and Vehicles - Bond's incredible weapons, gadgets and signature vehicles will be at your disposal as the world's ultimate spy. Take complete control of your vehicle or choose a guided experience to focus more on weapons, gadgets, and other action.