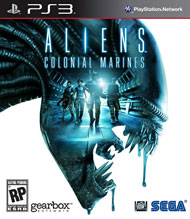 System: PS3, PC, Xbox 360
Dev: Gearbox
Pub: SEGA
Release: February 12, 2013
Players: 1-4
Screen Resolution: 480p-1080p
Blood and Gore, Intense Violence, Strong Language
Colonial Marines will also place a strong emphasis on multiplayer. The developers promise drop-in/drop-out co-op for up to four people, and there will also be a competitive mode that allows players to assume the role of Xenomorphs, who are controlled from a third-person perspective and can climb walls. This mode sounds similar to Primal Carnage, a multiplayer shooter that pits humans against dinosaurs.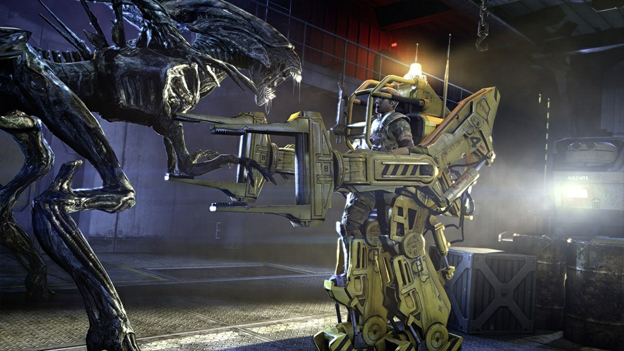 Colonial Marines promises cutting-edge graphics as well. The folks at Gearbox have been keeping tabs on the competition, especially the Dead Space franchise, and have created a new rendering engine to ensure the proper lighting effects. The early screenshots look terrific—though some who've played the game complain about spotty textures—and there will be no HUD blocking your view.
Colonial Marines is set for release February 12, making it an ideal Valentine's Day gift (maybe not), and it will appear on Xbox 360, PlayStation 3, PC, and intriguingly the Wii U. (The use of the Gamepad's screen should be interesting.) Given Gearbox's track record (Borderlands), the immense amount of lore the game will add to the Alien universe, and the solid action mechanics underlying the gameplay, we're excited about this one—and you should be too.
By
Robert VerBruggen
Freelance Writer
Date: January 10, 2013
Game Features:


Get tooled up with classic Marine weapons including pulse rifles, sentry turrets, arc welders, motion trackers, flame-throwers, powerloaders, and more.

Explore environments inspired by the film series, including Hadley's Hope, the Sulaco, LV-426, and others.

The whole campaign can be played with a squad of up to four players, dropping in and out as necessary.

An extensive upgrade system, including perks, new weapons, and new looks for your squad, allows players to customize their characters to play the way they want.

The masters of co-op bring their expertise to the Aliens universe. Xenos getting too tough? Call up your buddies so they can drop in with extra firepower.