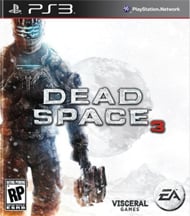 System: PS3, PC, Xbox 360
Dev: Visceral Games
Pub: EA
Release: February 5, 2013
Players: 1
Screen Resolution: 480p-1080p
Attachments are the final category, and every gun can have two. These add new abilities and status effects to your guns, and they basically cover the category of universal passive buffs. For example, attachments can add flame, electricity, or stasis effects to your gun. They can add zoom functionality through scopes. They can even add healing effects. One such effect allows your partner to heal whenever you heal as long as you have the right gun equipped.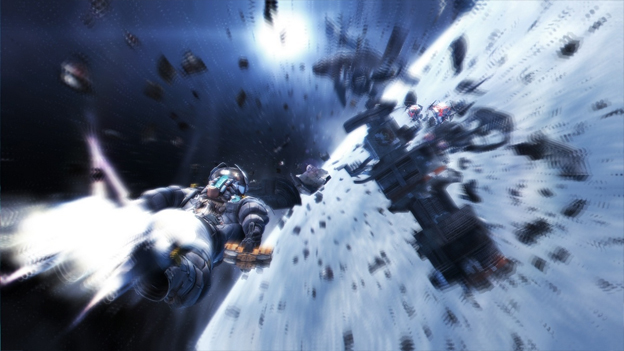 Though you can craft multiple guns, you can only carry two at a time. You can also never share guns with your co-op partners, just parts and blueprints. That being said, parts are never wasted. You can take parts off guns and swap them back and forth as much as you please. Even the rarest parts in the game are reusable, and once you have them in your inventory they are there to stay.
There is no rarity system in Dead Space 3. Item drops are actually standardized across enemy types. That being said, stronger enemies tend to drop better parts, though they drop them with the same frequency. Certain enemies in the game will be weak to certain guns, ammo, status effects, and more. Crafting the right gun for the right situation will be a big part of the game's strategy.
Finally, there will also be rig upgrades which will require resources as well. However, there won't be an actual crafting system for your rig. Instead, these upgrades will be linear, more like Dead Space 2's upgrades were.
Dead Space 3's gun crafting system is so incredibly complex that it seems to be the focal point of the game. There are so many different kinds of parts that there are literally thousands upon thousands of different guns you can create. It's a first for the Dead Space franchise, and for the survival horror genre as a whole. It will be interesting to see how this affects the mood and tone of the game in the final build.
By
Angelo M. D'Argenio
Contributing Writer
Date: September 7, 2012
Game Features:


Comprehensive weapon crafting system lets you create thousands of designs.

Weapon blueprints allow you to make weapons from Dead Space 1 and 2, as well as scrapped designs from both games!

Parts and blueprints can be shared between co-op partners.