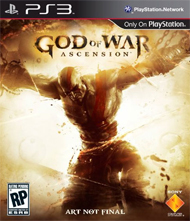 System: PS3
Dev: Santa Monica
Pub: Sony
Release: March 12, 2013
Players: 1-8
Screen Resolution: 480p-1080p
Blood and Gore, Intense Violence, Nudity, Sexual Content
Oh, and the player being in control is something the developers have thought very hard about. Simon was excited to tell me: "People are like, 'Is this gameplay? Should I be hitting buttons?" And then they hit square and they're like, "Holy s***, I'm attacking that guy right now! I thought I was in a movie!'" He later remarked, "We want the player to kind of always be engaged, so that even when they think they might be in a movie, they're actually doing stuff."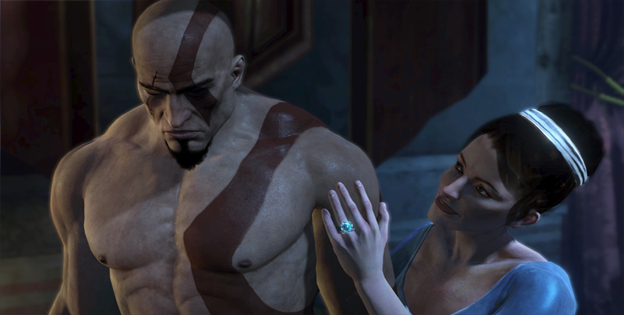 To top it all off, there are once again wall and ceiling sections where Kratos will get to climb, and those are looking smoother than ever. Simon told me, "Kratos, the way he climbed around before, worked for the time, but it was very Heart of Darkness. It was flat. Flat ceiling, flat wall. And that limited the environments we built." This time around, though, the climbing sections feel a lot more natural, and even almost Uncharted-ish. Now, for anyone getting ready to lynch me for comparing God of War to Uncharted, I actually did bring the comparison up, and Simon seemed perfectly happy with it.
He also glowed with pride as he explained how important the work of God of War's "unbelievably anal, smega-talented animation group" (yes, he actually said "smega") was to the project. Essentially, there job was to "make it look like it's not just natural, but like it would be an action that Kratos would make."
Clearly a lot of work has been put into making this feel like a God of War game at its heart, but still feel like an upgrade at the same time. While I only got to play it for a half hour, what I've seen points to a game that accomplishes this. I guess we'll find out for sure next month when we get to pop the game into our PS3s.
By
Josh Wirtanen
Editor / Social Media
Date: February 7, 2013
Game Features:


Multiplayer comes to God of War for the first time. Take the epic God of War combat online with 8-player objective-based combat.

Align yourself to Zeus, Ares, Poseidon, or Hades and earn their Favor to unlock new customization options for your multiplayer Gladiator.

Experience Kratos' quest for freedom from the very beginning with an epic new single-player story.

New combat and puzzle mechanics build on the award-winning God of War gameplay.