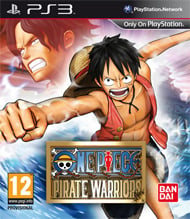 System: PS3
Dev: Tecmo Koei, Omega Force
Pub: NAMCO Bandai
Release: September 21, 2012
Players: 1-2
Screen Resolution: 480p-1080p
Even with all these game modes, will players find it worthwhile to return to the game after completing it? I think so. Not only do you get to experience the story from multiple perspectives, but there are also collectibles scattered about to find. Finding collectibles isn't just an activity for obsessed completionists either; discovering them can actually grant you special attacks. You'll definitely want to keep your eyes peeled and take your time to explore the less-traveled parts of the game.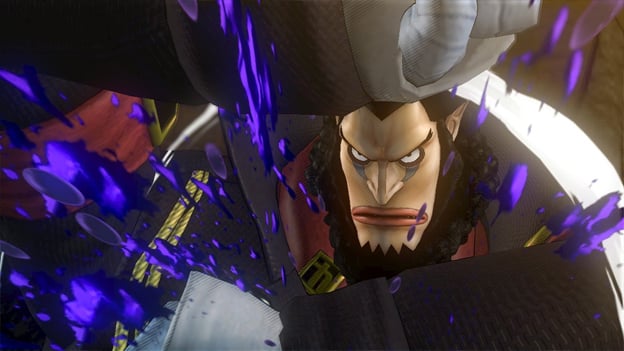 One of the exciting things about Pirate Warriors in particular is that it's the first HD video game for the One Piece franchise. And it looks quite pretty, with a cel-shaded style designed to replicate the look and feel of the anime.
Ultimately, I'm not qualified to say whether or not the game captures the spirit of the anime, since I've actually never seen it. However, I am qualified to say that the gameplay bits I got to try out were tons of over-the-top fun that got me excited for the game's full release this fall. Even for series non-fans, like myself, there's a lot of fun to be had in the insanity of One Piece: Pirate Warriors. You'll be able to pick up your copy on September 21 in the States, or September 25 if you're in Europe.
By
Josh Wirtanen
Editor / News Director
Date: July 24, 2012
Game Features:


One Piece: Pirate Warriors is the Straw Hat Pirates' debut on PlayStation 3 and promises to drench players in a tidal wave of adventure as they face up to hordes of pirate and Marine enemies while drinking in all the great anime moments right up to Marineford. Faithful to the original One Piece manga by Eiichiro Oda, the game features the best-loved characters and almost all the main adversaries from the One Piece universe.

Players will be able to relive their favorite scenes in the shoes of the pirates themselves, including Luffy, Zoro, Nami, and more, each with their own signature attacks.

Players can also team up with their "nakama" (One Piece speak for "friends") and tackle challenges together in online and offline co-op modes for a dose of real pirate camaraderie.

One Piece: Pirate Warriors for PlayStation 3 will lower the gangplank on September 21st, 2012, in standard retail editions and as a digital download.