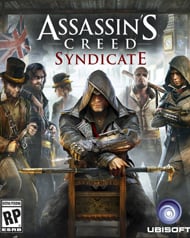 System: PS4, Xbox One, PC
Dev: Ubisoft Quebec
Pub: Ubisoft
Release: October 23, 2015
Players: 1-Player
Screen Resolution: 480p-1080i
Blood, Drug Reference, Strong Language, Violence
This attention to detail makes London more than an interesting historical city to explore, it makes it your playground. Whether ziplining down from the top of Big Ben or jumping across speeding steamboats on the Thames (don't drink the water!), there's more urban adventure available than you can shake a tuppence at – and that's before you even get to the official missions. At one point I accidentally re-enacted Keystone Cops, fleeing through a narrow marketplace while being chased by half the bobbies in central London. I laughed aloud as I leaped across stalls and dodged bullets, causing civilians and merchandise to scatter in all directions. It was like being in a movie scene - a great moment of emergent gameplay thanks to a well-designed open world.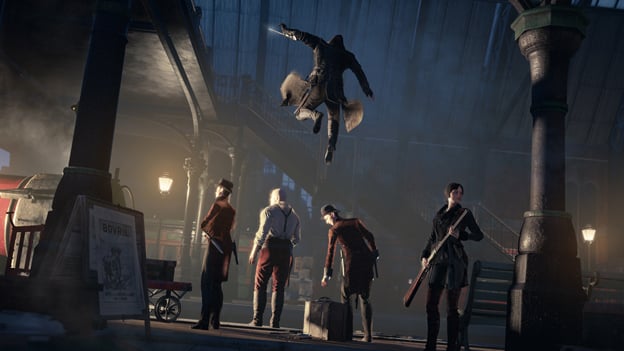 When it's time to stop playing around with the environment, combat is the best it's been in the series. It's still not quite on par with the best action-adventures, but Ubisoft has taken a few pages from the Batman Arkham playbook and created smoother, more aggressive fights (some of the animations are just brutal, too, no matter which protagonist you play). Once you get good at Syndicate's combo system, you can dispatch groups of foes with relative ease – though it takes some skill and timing to do so. Of course, you can also abuse smoke bombs and throwing knives in order to avoid melee exchanges, but I found getting into dustups to be cathartic from time to time. Maybe Jacob is rubbing off on me.
I'm so happy that Ubisoft remembered to put the fun back in Assassin's Creed. The series just turns out so much better with witty protagonists and lots of room for creativity. If you enjoyed Assassin's Creed II/Brotherhood and Black Flag, Syndicate will be right up your alley. It doesn't deviate enough from the formula to pull in players who don't enjoy the series in general, but it does evolve and polish the base systems considerably. The fun times greatly outweigh the occasional frustrations, and I can only hope that Ubisoft can be convinced to spread out series entries a bit more so that every Assassin's Creed game can be as good as Syndicate.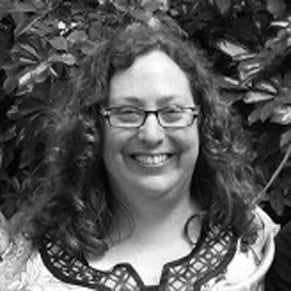 By
Becky Cunningham
Site Editor
Date: October 26, 2015
Game Features:


TAKE OVER THE LONDON UNDERWORLD: With Jacob as the leader, gamers can establish Great Britain's fiercest gang, the only force that can challenge the elite and defeat rival gangs to bring freedom to the oppressed masses. Enemy strongholds can be infiltrated by using an arsenal of weapons to dominate London's underworld. From robbing trains to rescuing child laborers, players will stop at nothing to bring justice to London's lawless streets.

THE FIRST ASSASSIN AT THE BIRTH OF THE MODERN AGE: As the brash, rebellious Jacob Frye, put up your dukes and take on your enemies. Use improved stealth tactics to elude your enemies and unleash your arsenal of weapons, including the kukri knife, brass knuckles, and sword cane. Utilize new technology like the rope launcher to scale buildings in seconds and take your enemies by surprise.

MASTER THE ART OF STEALTH AS EVIE FRYE: Play as Jacob's twin sister Evie, a relentless Assassin who has perfected the silent, swift, invisible strike. Parkour across London's immense open world using your status in London's leading crime syndicate to change the city for the better.

TRAVERSE THE FAST-PACED WORLD OF INDUSTRIAL LONDON: From Buckingham Palace to Big Ben, fight and triumph across the massive open world of Victorian London. Parkour across moving vehicles to track down enemies or escape after a daring raid, hijack carriages to engage in a no-holds-barred street race, or blaze a trail of destruction aboard steamboats along the River Thames.

DEVASTATE YOUR ENEMIES WITH CLOSE-RANGE, BRUTAL COMBAT: Hold nothing back as you unleash lightening-fast multi-kills and counter-moves, with an offense-heavy combat system. Approach each fight the way you want, whether it's with new weapons or using the environments around you to execute unique, creative takedowns.