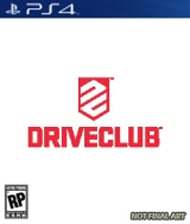 System: PS4
Dev: Evolution Studios
Pub: Sony
Release: TBA
Players: 1 m(2+ Online)
Screen Resolution: 480p-1080p
Join The Club
by Jake Valentine
Sony could have easily put Gran Turismo 6 on the PS4 and called it a day. Instead, they have found a game that's better suited for its content-sharing capabilities.
Driveclub is from Evolution Studios, the team that made the Motorstorm franchise, so they already know a thing or two about the racing genre. But Driveclub is a bit of a different animal. It's not a sim-racing game, per say, but it doesn't necessarily control like an arcade racer. Instead, think of it as a similar animal to the Project Gotham Racing series, a comparison that a few developers in the booth agreed with.
Before even beginning my demo, the game took my picture. I found this to be a bit odd, but I struck a clever pose anyway; then I chose my ride and ventured onto the track. It turns out that the picture was a bit necessary: all of my stats were going to be recorded and compared with the stats of everyone else who played the demo. Stat tracking is going to be a big thing in Driveclub. As the game's name suggests, you'll join a club with twelve drivers and collect in-game currency to pick up new goodies. To pick up that currency, there will be various tasks you'll need to do as you race.
As I drove around my track, there were several queues for challenges. Speed tracking, drifting, cutting corners, and beating ghosts were some of the challenges offered as I played. The game has something for everybody, it seems. Instead of just racing against the clock, players need to have a fine-tuned (pun unintended), well-rounded performance to win. It's a bit of a refreshing pace from, say, the sim-racing standard of only racing others. Whenever I'm leading a race for multiple laps, things tend to be a little bit boring. These constant challenges will be able to keep me on my toes.
Given the sharing possibilities of the PS4, I can imagine that the constant competitiveness with Driveclub's challenges means the game is a perfect match for the console. I can imagine a world where the PlayStation Network is filled with Driveclub videos, rides, and challenges being beaten. It's a very possible thing.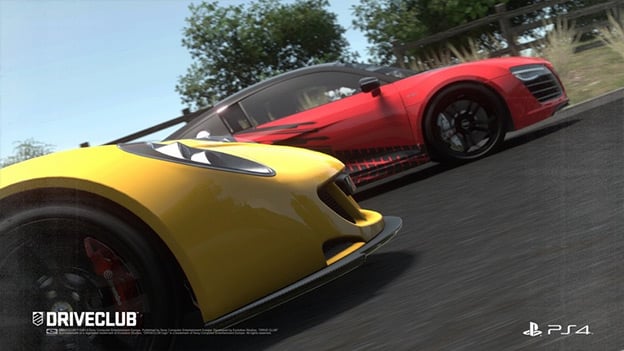 But the game needs to play well for any of this to happen. The good news? It plays like any other quasi sim racer in the world does. The bad news? It plays like any other quasi sim racer in the world does.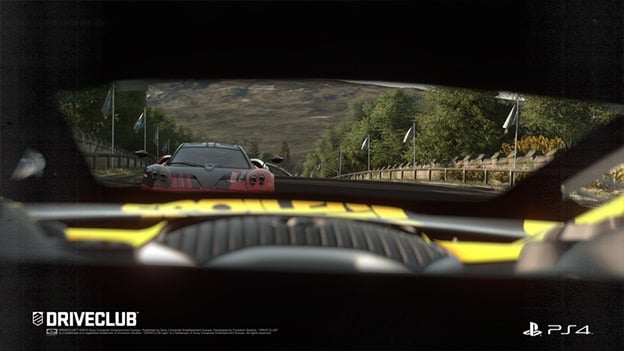 Driveclub isn't strictly a sim racer, but it feels like one. My Mclaren wasn't able to drift through hairpin turns at breakneck speed, but to my surprise, it controlled pretty steadily. It felt accessible and comfortable, which is what the developers are going for. The one concern I have, however, is if the game will go in-depth enough to hold my interest. Will I be able to fine-tune my car? How heavy does the quasi simulation get? Is this just a social racer that's enjoyable to play, or is there more to it? These are all questions I'd like to see answered, and a five to ten minute demo at E3 wasn't necessarily enough to answer any of them.
I liked what Driveclub had to offer, but I'll need to see more before I'm fully sold on it.
By
Jake Valentine
Contributing Writer
Date: June 12, 2013
Game Features:


Join A Club - Get more by playing within a Club. Gain access to more races, special challenges and events by joining a Club. Join an existing Club or create your own to team up with 12 drivers and get more in-game currency and earn bonuses. Everything they do helps you, and everything you do helps them achieve more. Unite together and represent your Club with customized team colors and logos for your cars.

Take on Challenges - Constant and varied challenges keep the game feeling fresh and unique, offering pick-up-and-play gaming experiences to suit every player's lifestyle. Every section of every track offers a new opportunity to face-off with your Clubmates and rivals, so there's always something to play for. Earn fame for your Club by beating recent times, high speed records, or pulling off incredible drifts. Then create custom challenges to take on your friends and rival Clubs for fun, or up the ante by wagering on the outcome.

Immersive Driving Experience - Every detail of high-speed racing has been painstakingly recreated to give you an authentic and thrilling first-person driving experience. Feel every inch of the road beneath your tires, feel the thunderous roar of the engine and the rush of adrenaline coursing through your veins as your knuckles whiten on the steering wheel.