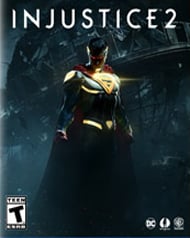 System: PS4, Xbox One
Dev: NetherRealm Studios
Pub: Warner Bros. Interactive
Release: May 16, 2017
Players: Single-player, multiplayer
Screen Resolution: 480p-1080p
Alcohol Reference, Blood, Language, Suggestive Themes, Violence
You might be thinking that adding a leveling system to a fighting game is an odd pairing of two mechanics which seem like they don't really go together, but it oddly works somehow. NetherRealm Studios borrows heavily from games like Call of Duty, allowing you to create loadouts for each character. Here you can upgrade various aspects of their armor, change out equipment and customize abilities to cater your fighter to your needs. You can also change up things like shaders, which will palette swap the costumes in fun and interesting ways (check out the Boba Fett present for Batman when you get the chance). There are also custom skins that will change the character model entirely, like golden age Flash for example. Many of these upgrades can be earned, which you'll unlock via Mother Boxes. In a nutshell, these are like FPS supply drops that will randomly give you upgradeable gear (which can also be purchased with in-game currency).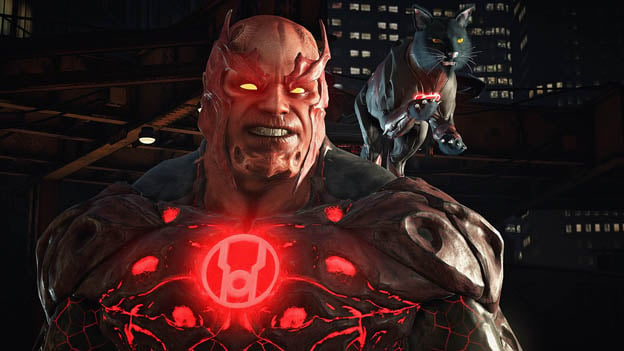 Another really cool way the developers tried to add replay value is via the Brother Eye menu, which gives you a window into the multiverse. Here you'll find a variety of daily challenges and fun things you can do that are not cannon in the normal game's story mode. You'll get to fight alternate versions of characters, via their infinite Earth counterparts, and earn lots of XP and gear in the process. Essentially these are like the Challenge Towers from Mortal Kombat 9 and Mortal Kombat X, just with a DC sheen to them.
Injustice 2 isn't the best fighting game I've ever played, but it's probably my favorite in recent memory. That says a lot, considering some greats released in 2017. And in true NetherRealm Studios fashion, Sub-Zero is one of the many DLC fighters that can be added to your already packed roster. He join the likes of Darkseid, Red Hood, and many others that'll gradually be released over time.
If you're a DC fan and want a gripping continuation of the Injustice storyline, there's really no good reason not to fire this baby up and crack some skulls. Hey, oddball entries like Swamp Thing and Blue Beetle alone are worth the price of admission!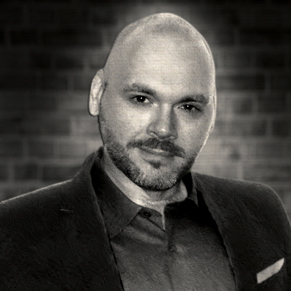 By
Jason Messer
Editor-in-Chief / Video Content Director
Date: 05/18/2017
Game Features:


Featuring a massive selection of DC Super Heroes and Super-Villains, players can personalize iconic DC characters with unique and powerful gear earned throughout the game.

With every match, players earn gear to equip, customize and level-up their favorite DC Super Heroes and Super-Villains that meaningfully impacts not only how they look, but also how they fight.

Players can choose from the biggest DC roster ever offered in a fighting game, from classic fan favorites such as Batman, Superman, Supergirl, The Flash, Aquaman, Wonder Woman and Blue Beetle, to astonishing new villains like Atrocitus, Gorilla Grodd and Deadshot.