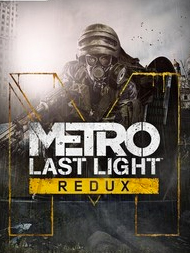 System: PS4, Xbox One, PC
Dev: 4A Games
Pub: Deep Silver
Release: August 19, 2014
Players: 1
Screen Resolution: 480p-1080p
Blood, Intense Violence, Nudity, Sexual Content, Strong Language, Use of Drugs and Alcohol
There are a couple benefits to getting Redux. For one, it's cheap, especially if you already own the original Last Light. If you already own both original versions you can get both Reduxes for only $25 dollars, or each individual for $12.50. Last Light might not be particularly worth 12.50 but 2033 Redux is worth all that and more.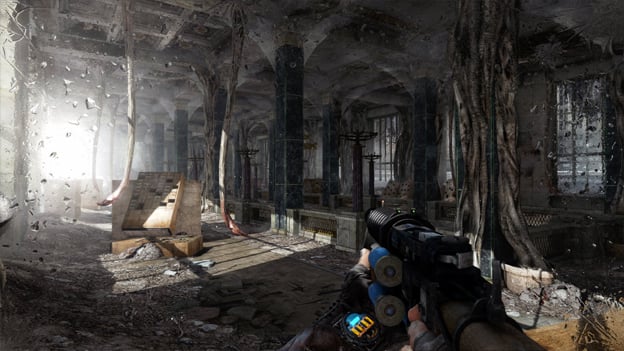 Two, it comes with all the DLC. So if you haven't purchased the DLC yet you might as well get the Redux version. Also, you can start the game with an auto-shotgun, and yes that does sound broken but it's also a ton of fun.
Metro: Last Light is an awesome game and the game hasn't stopped being awesome. If you haven't played it before, then this is easily the most definitive version. However, if you HAVE played Last Light before, getting Last Light Redux is a bit more of a complicated question. As far as remakes go, it doesn't offer a whole lot of new content or options. Not to mention it's being packaged alongside 2033 Redux which, as I said before, is one of the best remakes of the year. But, at the same time that's why it's hard to not recommend. The price of picking up Last Light Redux alongside 2033 Redux is marginal at best, and you absolutely should pick up 2033 Redux. This is the definitive version of the game, even though it's still strikingly similar to its original release.
So I think, when all is said and done, I still recommend this game to anyone, whether you played Last Light originally or not. It certainly rides on the coattails of 2033 Redux's release, but it's still incredibly fun. If anything, it's a testament to how much fun Last Light was to begin with.
By
Angelo M. D'Argenio
Contributing Writer
Date: August 19, 2014
Game Features:


Immerse yourself in the Moscow Metro - witness one of the most atmospheric worlds in gaming brought to life with stunning next-gen visuals at 60FPS.

Brave the horrors of the Russian apocalypse - equip your gasmask and an arsenal of hand-made weaponry as you face the threat of deadly mutants, human foes, and the terrifying environment itself.

Rebuilt and Remastered for next-gen - with all previous DLC content included, new modes and features, and many gameplay improvement, this is the definitive version of the critically acclaimed classic that fans and newcomers alike will enjoy

Two unique Play Styles : "Spartan" and "Survival" - approach the game as a slow burn Survival Horror, or tackle it with the combat skills of a Spartan Ranger in these two unique modes.

The legendary Ranger Mode returns - dare you play the fearsome Ranger Mode? No HUD, UI, deadlier combat and limited resources combine to create the ultimate immersive experience.