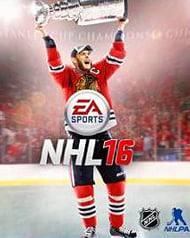 System: Xbox One, PS4, Xbox 360, PS3
Dev: EA Canada
Pub: Electronic Arts, EA Sports
Release: September 15, 2015
Players: 4 local, 12 online
Screen Resolution: 480p-1080i
Mild Violence
Speaking of Be a Pro mode, players can build a skater from the ground up and take him all the way from the CHL minors up to the big time in the NHL. You will have the option to either enter the CHL as rookie or pick your favorite AHL team and hit the ground running. You can pick any one of the six positions and work your way up to complete for a spot on the NHL roster. Following your coaches advice will help propel you to the next level and make your character a stronger and more improved hockey player. Leveling your skater up requires constant in-game actions to move each category in a positive direction. In other words, taking more slap shots or running guys over will improve both your shooting and checking categories. Fortunately, leveling up your skater won't feel like grinding, as the improvement in abilities will come organically and blend into the gameplay as you log more matches under your belt.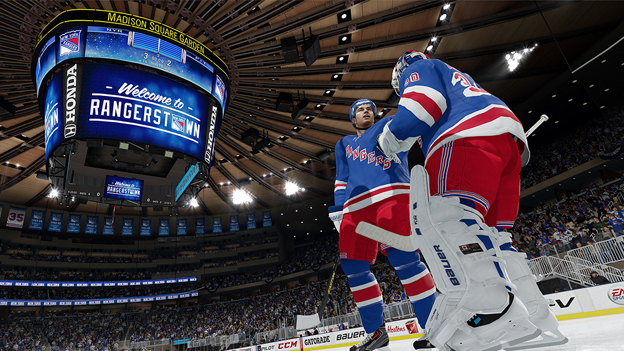 Shootout mode has finally made its way back to the day one launch, which is both totally awesome and a detriment to my sleep schedule. You can now take full advance of your On-Ice Trainer knowledge by absolutely roasting the goalie into oblivion. Not only is this classic mode excellent for making your buddies feel like children, but it's also the perfect platform to refine your moves and deke skills. String together a number of combinations with the forehand and backhand or take a quick snap shot at the hash marks, the options are seemingly endless.
When all is said and done, NHL 16 came in way above my expectations. To see this classic title returned to its former glory is both relieving and wildly exciting. The gameplay improvements provide a lot of authentic excitement and the fantastic, complimentary game modes add lot of replay value. Scoring goals is finally fun again. (So is practicing dekes within the Shootout mode!) The On-Ice Trainer is mind blowing and something I never thought I'd see in a video game. To see EA Canada deliver on their promises leaves me optimistic about the future and filled with a child-like excitement I haven't experienced in a long time. NHL 16 clearly out did its predecessor in just about every facet and gamers world-wide should be excited to scoop up this years version of the revitalized franchise.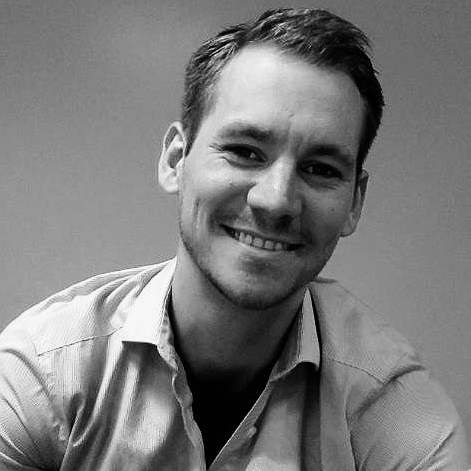 By
Patrick Tretina
Contributing Writer
Date: September 15, 2015
Game Features:


New Ways to Compete as a Team - Hockey is a sport that comes to life in a competitive team-based gameplay experience.

A Way to Play For Every Hockey Fan - Whether you're an armchair GM, want to live out your NHL pro fantasy, or build your ultimate dream team, NHL 16 will deliver a single-player game mode for every type of hockey fan.

Complete Control From Every Position - Whether you play as a forward, defenseman or goalie, NHL 16 delivers a balanced gameplay experience that makes every position on the ice meaningful to team success.

Unrivaled Game Day Authenticity - NHL 16 brings the game to life with Distinct Team Arena Atmospheres, the most realistic players yet complete with Playoff Beards, and a Story Driven Commentary package.