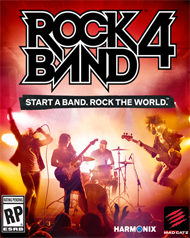 System: PS4*, Xbox One
Dev: Harmonix
Pub: Harmonix, Mad Catz
Release: October 6, 2015
Players: 1-4
Screen Resolution: 480p-1080i
Lyrics
It wasn't all smooth sailing. There was some minor stuttering the first time I played with a group larger than three, but this was rectified after a Rock Band 4 patch was put out. It's something to be aware of that may happen with some players, but it's also something that was remedied in my copy and could very likely be a non-issue for those who choose to continually update their games.
As tempting as it is to jump right into quick play or a set to see these Rock Band 4 features in action, especially since it is so easy to get in and get out as you please, the Career Mode is what is going to keep this entry from turning into one of those games you keep in a closet unless there's a party. The career mode is an actual RPG-style experience where you aren't just managing your performances in specific songs, but also ensuring the band is on the path to fame and fortune. You get to make decisions about which paths to take, which can result in fan, monetary, or style rewards. Up to four people can participate, with each using their own custom character.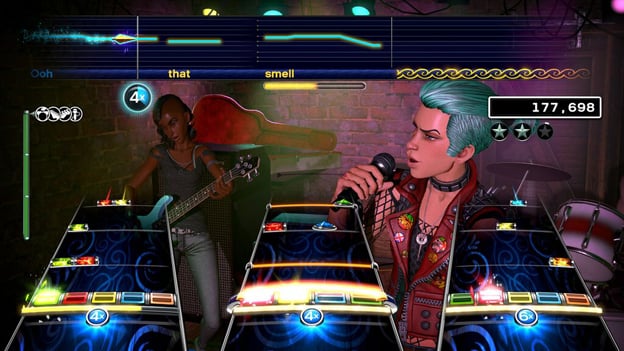 It's quite a robust feature, and even the decisions a player makes in the story mode reflect actual tendencies in music. For example, if you go the corporate route, your manager makes all of the decisions. You don't choose the setlists for locations. Going for fans gives you the freedom to do what you want and when.
The limited track selection for the career mode is its only downside. It isn't uncommon to have to repeat a track, especially early on, due to the number of available shows and the way tracks are offered for performances. There are limited options early on and with such a varied on-disc setlist, it's quite possible to have a small segment available with only two or three songs you know. This isn't so much an issue for the guitar, bass, and drum players, but is to the detriment of singers.
Still, it's a relatively minor flaw, considering the rest of Rock Band 4 works so well. Harmonix has always worked to provide a tight and comprehensive experience, and this installment in particular outdoes itself. Everything looks good, with characters for custom bands having a variety of personalization options. It sounds fantastic. Most importantly, it plays well whether you've got a full group of four or going solo. The accommodations made to ensure the inputs are perfect for your setup, the ability to customize everything right down to the vocal parts, and crisp presentation make for a game that people will want to keep in their living rooms and enjoy for weeks, rather than play once then pop into storage.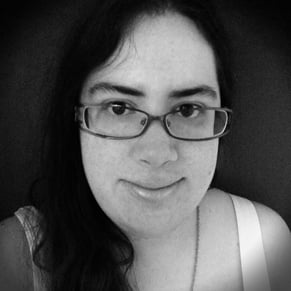 By
Jenni Lada
Site Liaison
Date: October 5, 2015
Game Features:


The Most Music Available: Over 60 new tracks from rock's biggest names and upcoming acts. More than 1,500 songs available for download through the in-game Rock Band Music Store. Freely import your previously purchased Rock Band into music library.

Add Your Personal Signature: Put a unique spin on your favorite tracks with Freestyle Guitar Solos, Dynamic Drum Fills, and Vocal Improvisation.

New "Shows" mode energizes your Rock Band multiplayer experience. Build multi-song sets, vote for the next song, change difficulty levels, and drop in or out.