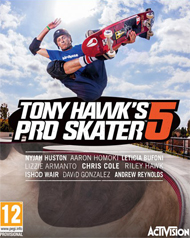 System: Xbox One, PS4, Xbox 360, PS3
Dev: Activision
Pub: Robomodo, Disruptive Games
Release: September 29, 2015
Players: Single-player, multiplayer
Screen Resolution: 480p-1080i
Blood and Gore, Crude Humor, Language, Mild Violence, Tobacco Reference
The one bright spot contained within this confusing mix of questionable development choices is the stellar soundtrack. The music blends flawlessly with the fast-paced gameplay and actually makes the experience a little more enjoyable. No Tony Hawk game is complete without a solid soundtrack and Pro Skater 5 definitely has the tunes to keep gamers working through the basic challenges and game modes. Each track blends perfectly with the last and the flawless compositional choice is on full display. The cool aspect about the music chosen is that it doesn't overpower the intended gaming experience and offers a good variety of bands that synch well together. The only quarrel I have with the music department is the lack of in-game sounds for particular actions such as ollieing, kickflipping, and wiping out- they're completely nonexistent.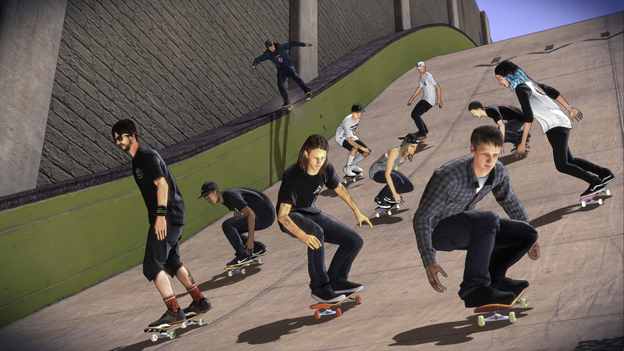 The replay value initially seems to be rather robust with 8 environments, 80 different challenges, 10 pro skaters to choose from (including Lil' Wayne for some reason), and the ability to simultaneously play with 20 players online. However, almost all of the missions are presented in a rinse and repeat format - the only difference is the setting in which you bang out these challenges. Yes, I understand this has been the Pro Skater format since day one, but at least give us some variety and a storyline or a reason to complete these challenges. I would have been a little less disappointed with the replay value, let alone the entire game, if the game were presented as a Pro Skater 1 remake, because that's exactly how it feels. Collecting the words "skate" and "combo" isn't original, nabbing a VHS tape is no longer cool since I haven't used one in probably ten years, and busting out predictable combination-lines is nowhere near what it use to be. Pro Skater's past has been all about content, massive amounts of glorious content. Pro Skater 5 doesn't even come close to the content or replay value found within its predecessors.
When all is said and done, this game doesn't deserve to be called Tony Hawk's Pro Skater 5 and most certainly shouldn't make its way onto your download queue. I feel like Activision withheld it from early reviews because the company knew it's a butt of a game. I know it's tempting to give this one a go, especially after the years of awesomeness the Pro Skater franchise has provided in the past, but it doesn't match up to today's standards. Avoid this one like the Black Plague.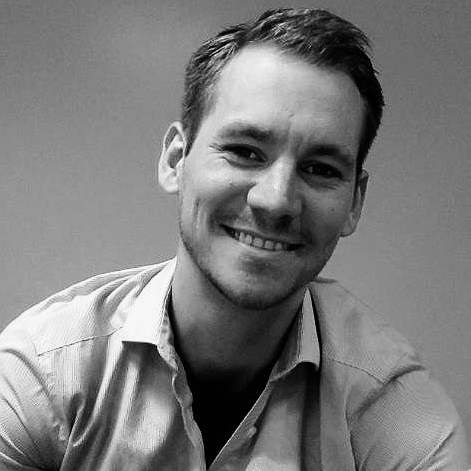 By
Patrick Tretina
Contributing Writer
Date: September 30, 2015
Game Features:


PLAY AS A PRO OR CREATE-A-SKATER- Play as one of 10 pros, including Tony Hawk, Nyjah Huston, and Aaron "Jaws" Homoki, each with their own tricks, or personalize a skater unique to your style.

ENDLESS SHRED SESSIONS- Jump in and out of over 80 unique missions across 8 environments.

SEAMLESS ONLINE MULTIPLAYER- Shred online with 20 players at once.