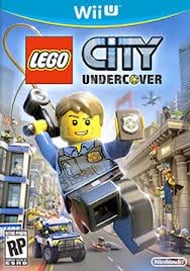 System: Wii U
Dev: TT Fusion
Pub: Nintendo
Release: March 18, 2013
Players: 1
Screen Resolution: 480p-1080p
ESRBRATING
The prison also allowed us to practice some of Chase's police skills. Chase takes down criminals by engaging in slow-mo combat, then pressing a button to toss some handcuffs on the miscreants. He finds clues by bringing out a gadget that looks suspiciously like a Wii U GamePad, which allows him to see and follow previously invisible footprints. His robber costume allows him to break into cells with a crowbar. All these skills and more are used to solve puzzles and progress through the prison.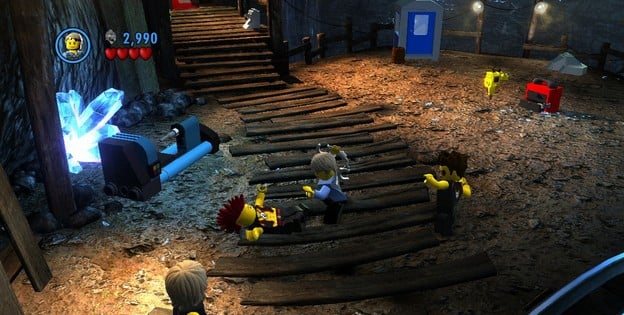 Our time with the demo ended before we completed the prison segment, but it was enough to give us a very positive impression of the game. The basic LEGO gameplay has been highly polished, with frustrating elements removed and many interesting activities added. The graphics are excellent, particularly the views while looking around the open city, and the frame rate is silky smooth. Along with the quality dialogue and voice acting, the cop movie-inspired music is used to excellent effect.
There were only two major downsides to the game that we could see in the demo. First, the load times when entering and leaving buildings were quite lengthy (we don't know if this will be the case in the final game, but it's entirely possible). Second, there is no co-op gameplay available. Since co-op has been a major feature of the LEGO series thus far, it's somewhat disappointing that LEGO City Undercover is strictly single-player. At least it's entertaining enough to watch somebody else play, and the game lends itself well to having player pass the GamePad around and take turns.
Those concerns aside, playing LEGO City Undercover was quite simply a ton of fun. Although it's unlikely to be a challenging game, it evokes the simple feeling of "play" better than any previous LEGO game. The open-world design promises plenty of freeform adventure, even if player-built LEGO creations still aren't a feature of the gameplay. With tons to explore, highly entertaining set-pieces, funny character interactions, and a ridiculous number of collectables, this game gives Wii U owners something to look forward to this spring. We don't know if it will turn out to be a system-seller, but it's certainly the best-looking thing to come to the Wii U in early 2013.
By
Becky Cunningham
Contributing Writer
Date: March 5, 2013
Game Features:


The Wii U GamePad is woven seamlessly into the gameplay experience. Players use it to scan for hidden clues and criminals, receive mission updates, and place waypoints on an overhead city map that displays their position in real time.

Experience LEGO City like never before. Players will encounter familiar play sets come to life as they explore the vast city, looking for clues to bring Rex Fury to justice.

Players can go undercover with a variety of disguises, including a firefighter, a construction worker, and even a robber, and use their unique abilities to solve puzzles and access new areas of the city.

There are more than 100 vehicles for players to collect and use to explore the city, including sports cars, motorcycles, and even aircraft.

LEGO video games are known for their humor and parody, and LEGO City Undercover delivers this and more with fully voiced characters and ambient crowds, bringing LEGO City to life.