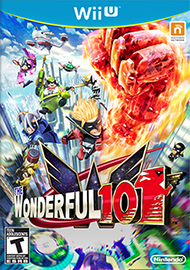 System: Wii U
Dev: Platinum Games
Pub: Nintendo
Release: TBA
Players: 1
Screen Resolution: 480p-1080p
How Wonderful Will It Be?
by Sean Engemann
Nintendo has been very forthcoming with the most recent Nintendo Direct video, appeasing us with confirmations that first-party titles, like a new 3D Mario as well as a Zelda game, are in the works. And that's not to mention the great third-party titles we're waiting on. But between what's already been released and most of what's forthcoming, one title in particular stands out as not being part of longstanding series or a niche genre. The game, of course, is The Wonderful 101. Fans of every base are keeping an eye on this fresh intellectual property being developed by Platinum Games, the good folks in charge of Metal Gear Rising: Revengeance and the Wii U-exclusive Bayonetta 2.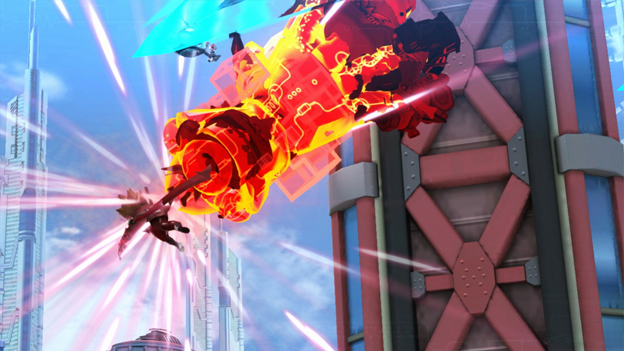 The Wonderful 101 has a few familiar design and visual styles, but it also includes an overall feel different from the rest of the pack. It's a classic alien invasion plotline where you and your band of superheroes must repel the enemy forces and save the planet. Despite the intense action, the mood is far from somber. In classic cartoon style, the antagonist, a scaly gorilla-like creature in military uniform named Lambo, has brought some absolutely gargantuan robotic enemies to lay waste to the city.
The heroes who face him, sporting such names as Bonzai Man, Vending Machine Man, and Toilet Man, have an artistic style that immediately reminds me of the classic 2D action game, Viewtiful Joe, with a script that seems almost ripped from Mighty Morphin Power Rangers.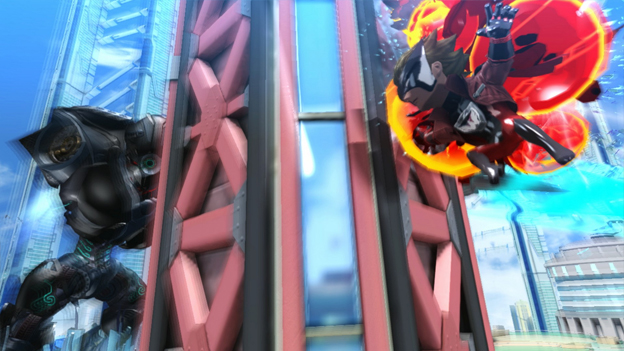 To tackle the oversized monstrosities, you'll need to recruit your own army. It appears as though there are a preset number of story-driven characters (around twenty, I'd say), but citizens can be recruited to beef up the superpower potency. The people you rescue will happily join your crew, then die mercilessly like Lemmings in combat. The ceiling of your team tally is one hundred, with you, the player, being number 101.
The playable area of the game is quite linear, as you're confined to zones by an overt red perimeter with the words "OPERATIONAL BORDER" highlighted across it. This will undoubtedly keep the action contained, leaving little room to retreat and assess the combat field; you're in the fray until the battle is finished.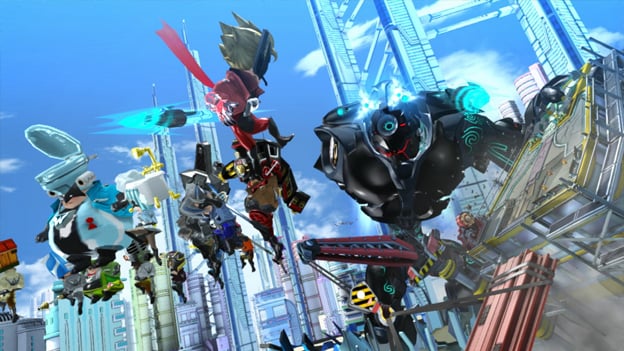 To level the playing field against the enemy, your team can unite to form gigantic fists, swords, and guns to deal heavy damage. You can also repel attacks by forming into a gelatinous mass. All these special attacks, however, require battery power to perform, a finite source that must be replenished. It appears as though more battery cells can be unlocked as you progress, increasing your maximum supply.