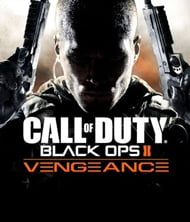 System: Xbox 360
Dev: Treyarch
Pub: Activision
Release: July 2, 2013
Players: 1 (2+ Online)
Screen Resolution: 480p-1080p
Blood and Gore, Intense Violence, Strong Language, Suggestive Themes, Use of Drugs
However, the new zombie map, "Buried," doesn't disappoint. This map centers on an Old West city that has been buried for over a century. I'm not going to pretend that I've managed to uncover all of the secrets, but I will say that it's one of the most strategically interesting outings that we've seen from a CoD title.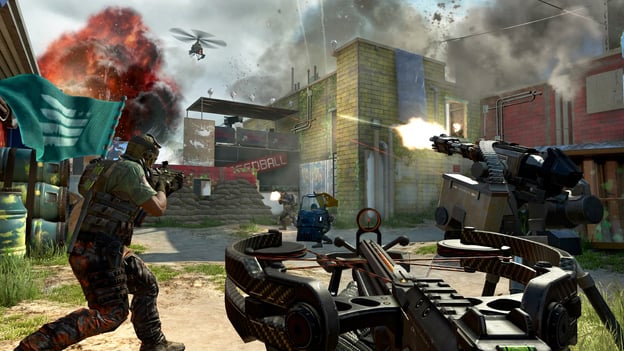 Players have a little control over where some of the more powerful weapons spawn, so it's possible to plan where to hold your ground. Plus, there's yet another elaborate mystery to solve, and a newly minted ray gun to use.
Treyarch has really been hitting home runs in the zombie department this year. I think many of us expected the zombie side of CoD to taper off after Black Ops 1, but Treyarch has managed to outdo themselves with nearly every release, and "Buried" is no different.
I really wish that I had more positive things to say about the multiplayer pack. No one loves a round of Call of Duty more than I do, but these maps feel like filler. However, if you're a fan of the zombie side of Treyarch's titles, Vengeance is definitely worth the price of admission.
By
Josh Engen
News Director
Date: July 2, 2013
Game Features:


Cove: The stage is set for all-out conflict on this small, forgotten island in the middle of the Indian Ocean, where players battle it out amongst the wreckage of a jet that crash-landed during a smuggling operation gone wrong.

Detour: Players fight amongst the scattered vehicles, exposed iron, and collapsed pavement of a destroyed suspension bridge, high above this East Coast waterway where the action can play out on multiple levels.

Rush: Fast, close-quarter engagements are assured in this paintball-course-turned-full-combat arena, giving players new opportunities and challenges to use the cover to their advantage.

Uplink: In this re-imagined adaptation of the fan-favorite Call of Duty®: Black Ops multiplayer map "Summit," players clash deep in the rain-soaked jungles of Myanmar, high atop a hi-tech mountain facility.

And in Treyarch's latest epic Zombies chapter, "Buried," players will be challenged to face their deepest fears, trapped inside a long-forgotten subterranean Old West mining town infested with swarms of flesh-eating undead. Call of Duty: Black Ops II Vengeance owners and Call of Duty®: Black Ops II Season Pass holders will also receive a brand-new bonus Wonder Weapon - the Ray Gun Mark II - available for use in every Call of Duty®: Black Ops II Zombies map.