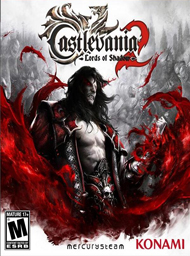 System: Xbox 360, PS3
Dev: Konami
Pub: Konami
Release: TBA
Players: 1
Screen Resolution: 480p-1080p
The trailer actually puts him in the position of having humans as his main antagonists. He fights them alongside gigantic mechanical titans, leveling an entire army as he goes. This very clearly shows that Gabeula has become an enemy to the very order that he was a part of. In Lords of Shadow 2, he will have to contend not only with the Belmonts and other supernatural creatures, but also with the human armies of the world that seek to destroy him for the monster he has become.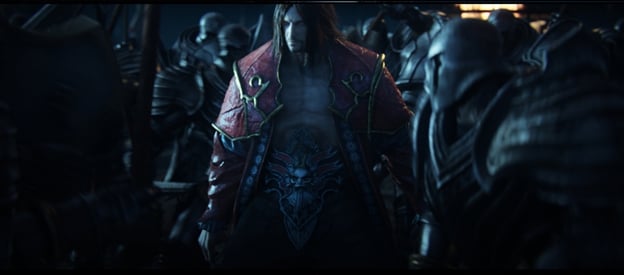 At the end of the trailer, a figure with silver hair draws a sword and faces off against our protagonist. Fans of the series should be able to tell that this figure looks an awful lot like Alucard, especially considering that Alucard's picture was shown in the Castlevania: Mirror of Fate trailer. Lords of Shadow 2 should explain Alucard's origins and his relationship with his father. It should also set the stage for further games featuring Alucard as well. Perhaps this will even shed some light on Castlevania: Symphony of the Night and the classic Castlevania 3?
There is one aspect of the story that I still do not understand, and the booth reps were unable to clarify this for me. In the end of Castlevania: Lords of Shadow, Gabriel and Zobek are found in modern times. However, the story of this game will revolve around Gabriel's quest to die. Wanting desperately to end his immortal life and be with his beloved, Gabriel will look for the cure for his vampirism. However—considering the Belmonts want to kill him, the random militia of the countryside want to kill him, and Alucard wants to kill him—I'm not entirely sure what the issue is with dying here. Perhaps that is just something else that will have to be explained when the game comes out.
By
Angelo M. D'Argenio
Contributing Writer
Date: July 23, 2012
Game Features:


Continue Gabriel's story.

Fight with the Belmonts.

Continue the events of Castlevania: Mirror of Fate.