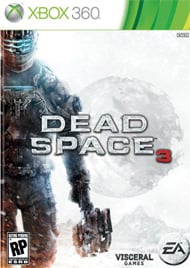 System: Xbox 360, PS3, PC
Dev: Visceral Games
Pub: Electronic Arts
Release: February 5, 2013
Players: 1-2
Screen Resolution: 480p-1080p
Blood and Gore, Intense Violence, Strong Language
During my second playthrough, I got to try out the game's co-op, which put a second player in the shoes of a new character named John Carver. He seems, thus far, like a no-nonsense military man, and his presence had very little effect on the story. However, I've been told that the co-op becomes far more asymmetrical later on, as Carver is presented with his own personal demons to wrestle with.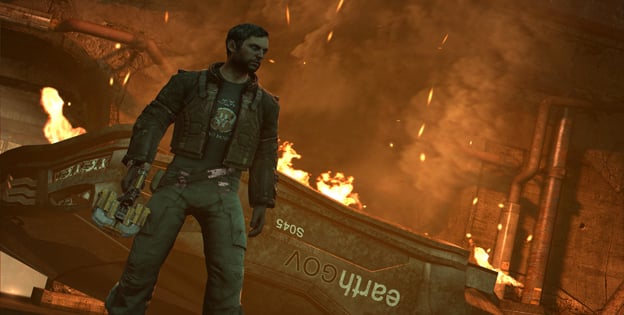 Ultimately, I'm left with the impression that fans of intense, adrenaline-pumping action games are going to adore Dead Space 3. It's a beautifully made, brilliantly redesigned sequel to Dead Space 2 with some impressive set pieces, after all, and the addition of co-op will allow you to experience all the fast-paced Necromorph slaying with a friend. And those who have been following Isaac's journey closely will want to pick this up as well, as I've been told to expect some very fleshed-out back stories for some of our favorite characters.
But those of us who gravitated to the series for its relentless horror elements might not be so happy with Isaac's latest. I'll reserve my judgment for the final product, but I'm not getting my hopes up for a spine-tingling, terrifying sequel.
By
Josh Wirtanen
Editor / Social Media
Date: January 22, 2013
Game Features:


Team up and take down the terror together - Play the full campaign in online co-op or single player through easy drop-in and drop-out play.

Head planet-side and experience a hostile new environment - Discover underworld cities and accept side missions. Explore the frozen terrain and search abandoned encampments.

Uncover the past and embark on a thrilling expedition to save mankind - Discover the source of the Necromorph terror and fight to fend off the extinction of the human race.