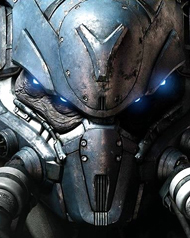 System: PS3, Xbox 360, PS4*, Xbox One
Dev: Bungie
Pub: Activision
Release: May 19, 2015
Players: 1-6
Screen Resolution: 480p-1080p
Animated Blood, Violence
There are several levels of play to the Prison as well. If you start at level 28, it is completely randomized and feels more like you're playing through a strike playlist without the pesky huge levels to run through repeatedly. Speaking of the strike playlist, I played about five matches on level 28 and only got one repeat of a round I had completed previously.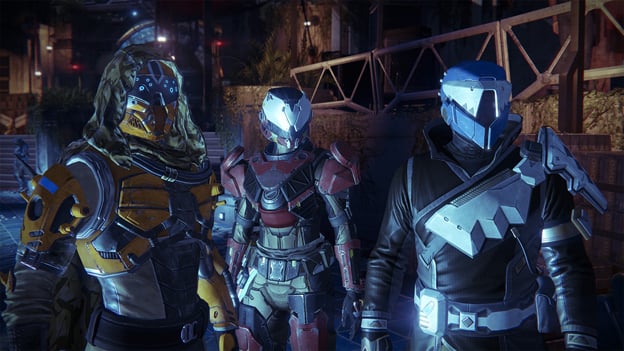 But then you bump up to level 32 and you really start to get the full effect of the Prison's challenge. Everything is set in at this level and does not change. One major difference between level 28 and the higher levels is that at 28 you can go into it with matchmaking. Once you bump to 32, you have to have your three players prior to entering. You won't even be allowed to play the higher levels if you don't bring your squad with you. Oh, and if you get killed at a specific round of play during a match, you and your team restart that level. You don't have to go through the whole ordeal again.
If for whatever reason you decide NOT to purchase The House of Wolves DLC, you won't be left high and dry. You can still hit level 34, although copious amounts of grinding will be in order. You can even visit the Reef even without buying the DLC. You can trade items to the Speaker and Lord Shaxx now carries both Vanguard and Crucible weapons and gear.
All in all, this DLC definitely brought me back to a game that I figured was going to end up on my shelf and rarely get played. Bungie has more than made up for all the things they did wrong in The Dark Below. I feel like this DLC pack will keep me playing for some time to come. I have spent three days burning the midnight oil with this expansion and so far, I have not been disappointed. So in closing, Bungie hit a solid home run with this one. If you are a fan of Destiny, it's the reason to come back if you've grown tired of it. If you haven't gotten Destiny yet, this DLC is a great reason to start playing.
By
Travis Huber
Contributing Writer
Date: May 29, 2015
Game Features:


New story-based content and missions.

New weapons and armor.

New economy system that allows more varied leveling.

Prison of Elders, wave-based combat arena.