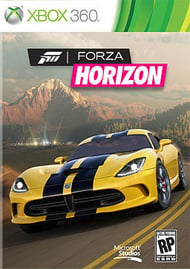 System: Xbox 360
Dev: Playground Games, Turn 10 Studios
Pub: Microsoft
Release: October 23, 2012
Players: 1 (2+ Online)
Screen Resolution: 480p-1080p
The Road Less Travelled
by Sean Engemann
Forza Motorsport developer Turn 10 Studios has decided to take the series out of the circuit and hand over its baby to UK developer Playground Games. They're a fairly new studio, but one with a competent staff who've worked on other racing series such as Driver, Burnout, and Project Gotham Racing. With a strong partnership, the game doesn't appear to have veered even slightly from the authentic Forza feel, with physics and graphics that maintain the simulation style, but an added arcade design to bridge the worlds of the two racing genres.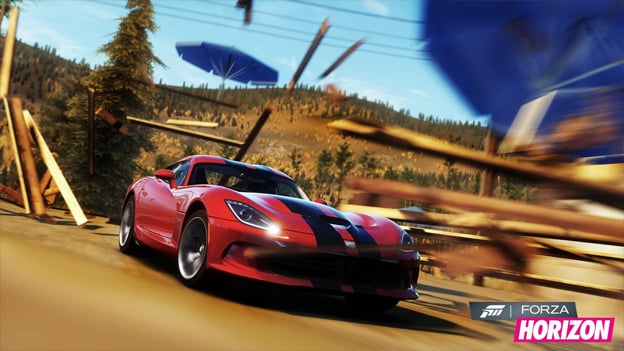 As for that "out of the circuit" phrase, I meant that literally. Unlike the previous quartet of Motorsport games, Horizon is an open world experience. The summer music festival, aptly called the Forza Horizon Festival, is taking place in the rugged landscape of Colorado, where cliffs, canyons, and pine trees serve as your backdrop. It's an original Colorado, so don't expect to take a ride through Rocky Mountain National Park, or run up Hwy 82 to Twin Lakes. That said, the state has a history of being a driver's paradise with twisting paths, cliff hugs, and long, flat stretches for hitting top speeds; all of these are accessible in Forza Horizon.
The "prologue" of the game has you race to the festival itself, where a huge crowd of car and music enthusiasts will party every hour of the day to dubstep tracks by various DJs, now a Forza audio standard.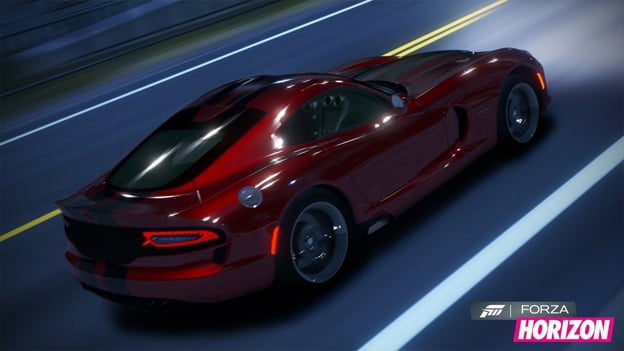 The festival acts as the hub, where you can customize your ride with new paint, stripes, and other decals. Wherever you decide to pull over, you can unleash your inner photographer and snap photos of your gleaming Ferrari, Mercedes-Benz, or Aston Martin, with a blue sky, setting sun, or constellation-filled heavens behind you. Being an open world game, the clock will tick as you drive, and day will change to night. Not only will this showcase a dynamic lighting system we have not seen in prior Forza games, but new challenges will only appear at certain times of the day, an extra incentive for completionists to keep their foot on the pedal.
Judging from gameplay footage we've seen so far, there are other tracking features that seem to be part of the experience. Starting at 250th place, you'll level as you gain experience from hitting high speeds, catching air, having near misses, and even from becoming a little destructive. Leveling up is how you'll unlock new cars, with an undisclosed amount in total (but I'm happy with my Viper most of the time anyway.) There are also hundreds of roads to scour, building toward a full world exploration score.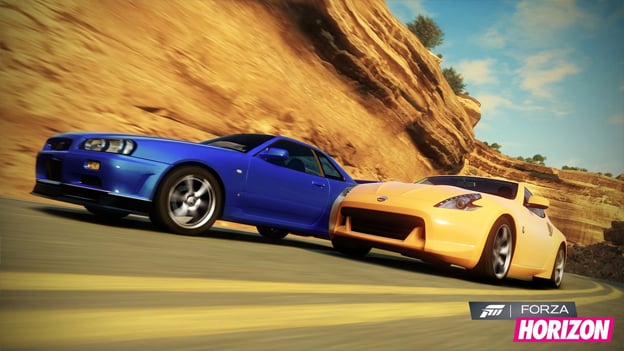 Boasting sixty-five variants of terrain, there will always be something new underneath the wheels to test your skills. ABS, traction control, Rewind, and many other aids will be available so you can tune the driving experience to be as simulative or arcade-like as you want. Dirt tracks and asphalt will merge together, but it appears the exploration liberties are bound to a degree with cliff walls, guardrails, and other invisible barriers, so it's unclear whether you can romp around in the untamed land at your leisure.
Apart from speeding past civilian cars, you'll also come across racing competitors, something that can happen even during a relaxing jaunt. When close enough, you can challenge your opponent to a race, which could be a checkpoint match, drifting competition, or one of a number of other race types that are yet to be revealed.