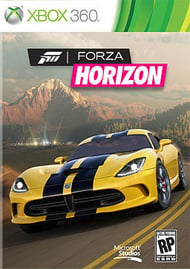 System: Xbox 360
Dev: Playground Games, Turn 10 Studios
Pub: Microsoft
Release: October 23, 2012
Players: 1 (2+ Online)
Screen Resolution: 480p-1080p
Playing against the A.I. is not the only option, though, as you will be able to take to the streets, highways, and dirt trails with friends both locally and online. It's still unclear whether the entire map will be shared with friends during a play session or whether you remain confined to a tighter area, but there are plenty of activities besides the standard races to get lost in.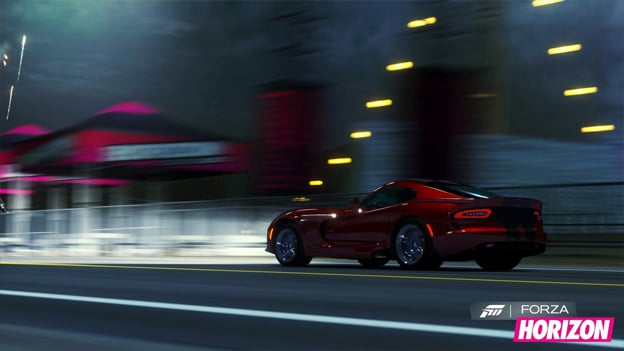 King of the Track, simply called "King" is an option, as is "Infected," Forza's version of the tag match; it's always fun being chased through unconfined miles of road. Rivals Mode will evolve to suit the new open world dynamic, but we can still probably expect some sort of leaderboard feature.
If Forza Horizon is ultimately classified as a side story to the series, you'll still know it's Forza as soon as you stare at the gorgeous visuals and start driving the very first time. Early signs point to the typical simulation experience being toned down slightly, so if you were all about the real-life feel of Forza Motorsport 4 and its many intercontinental venues, you may want to pass. But if you've been looking for that authentic driving experience that goes beyond the confines of a set course, then keep your eyes on Horizon, launching on October 23rd.
By
Sean Engemann
Contributing Writer
Date: August 13, 2012
Game Features:


Combining stunning graphics and cutting-edge music with legendary Forza authenticity and a superb collection of cars to drive, Forza Horizon is an open world automotive playground that puts a spotlight on speed, style, and the freedom of the open road.

Test your driving skills in a variety of race events – circuit racing, drifting contests, point-to-point races, as well as mixed-surfaces and dirt racing.

From the open plains to gorgeous mountain peaks and the Forza Horizon festival itself, Forza Horizon's Colorado is a paradise for completionists, explorers, and racers of every skill level.

Smash through fences, drift through civilian traffic, and race for the checkered flag in cars that all feature that authentic Forza feel.