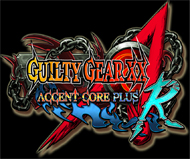 System: Xbox 360, PS3
Dev: Arc System Works
Pub: Arc System Works
Release: TBA
Players: 1-2
Screen Resolution: 480p-1080p
Language, Mild Blood, Partial Nudity, Sexual Themes, Use of Tobacco, Violence
In fact, the change list is so long and extended it's practically impossible to post in this article. For any given characters, you will see multiple changes made to every single normal, special, and super move they have! Moves now combo differently giving lower-tier characters access to higher-tier damage. Damage itself has been tweaked to prevent single-touch blowouts. Heck, even Cliff and Judgment, the two boss characters that were banned from tournament play, have now been made playable in a competitive context. It's like the game has two new characters that no one ever touched.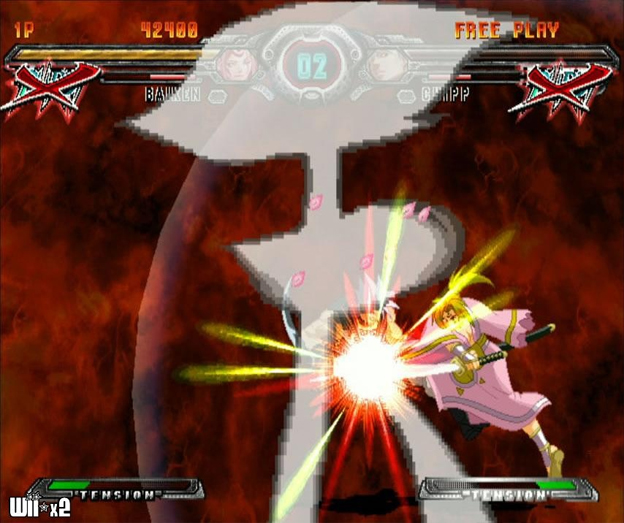 There are a couple universal changes, however. Most of them are aesthetic, changing the color of the health meter and the HUD in general. The combo counter has been changed, now turning dark whenever you hit your opponent with an invalid combo that he could have teched out of. When you knock your opponent into stagger, the stagger meter now shows you how much time before the stagger wears off, allowing you to time your blocks more effectively. Characters will now flash red before they become dizzy, and a "danger" sign will flash when a character is close to getting negative penalty. Other than that, there have been some aesthetic changes to stages, changes to how the game reads inputs, and a few changes to core game mechanics, such as the gold burst and slashback.
Accent Core + R has just come out in Japanese arcades, and it's already being played in competitive tournaments. Now, we just have to wait for the game to come to our shores.
By
Angelo M. D'Argenio
Contributing Writer
Date: October 2, 2012
Game Features:


Brand new balance changes.

New HUD and mechanics.

New moves for most of the cast.

Rebalanced versions of Cliff and Judgment.