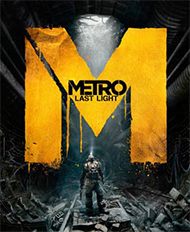 System: Xbox 360, PS3, PC
Dev: 4A Games
Pub: Deep Silver
Release: May 14, 2013
Players: 1
Screen Resolution: 480p-1080p
Blood and Gore, Intense Violence, Sexual Themes, Strong Language
Now, before you get too excited, allow me to reel you back in for a second. First, I still won't believe that the game will rise above its predecessor's technical issues until I see the final product. Call me paranoid, but chances are that 4A Games worked a long time on this demo to sure it was the absolute best it can be. Let's see the final product before we make any judgments.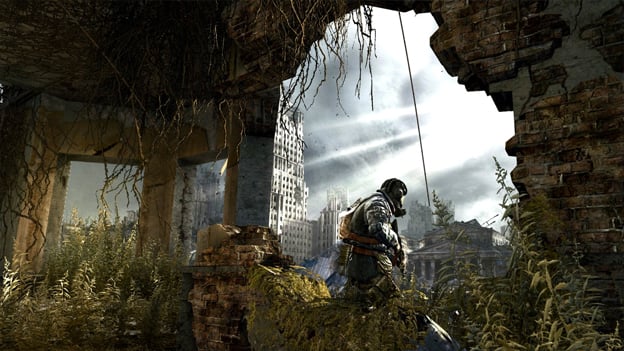 I also have an issue when it comes to stealth gameplay: Enemies I'm five-to-eight feet in front of can't seem to see me. Why is it that I can have clear view of their eyes but they can't even see me? Why can't they hear one of their buddies be taken out from the seat of a crane? Sure, they'll start their endless search once they find the body, but can they really not hear that loud noise? For as much as the Last Light demo did right, I still have cause for concern. Call it cautious optimism, if you will.
That's really the best way to look at Metro: Last Light at this point. It could be great. It could be fantastic. It could also be just like Metro: 2033 and be a wasted opportunity. Only time will tell, but I do know this: 4A Games is delivering an atmospheric adventure that hits all the right narrative notes. Let's just hope the gameplay can back those up.
By
Jake Valentine
Contributing Writer
Date: April 4, 2013
Game Features:


A gripping, story-driven first person shooter, Metro: Last Light is the hugely anticipated sequel to 2010's critically acclaimed cult classic Metro 2033.

Experience thrilling combat with an exotic arsenal of hand-made weaponry against deadly foes - both human and mutant - and use stealth to launch attacks under the cover of darkness.

Explore the post-apocalyptic world of the Moscow Metro, one of the most immersive, atmospheric game worlds ever created.

Fight for every bullet and every last breath in a claustrophobic blend of survival horror and FPS gameplay.

Next generation technology boasting stunning lighting and physics sets a new graphical benchmark on both console and PC.