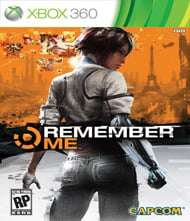 System: Xbox 360, PS3
Dev: Dontnod Entertainment
Pub: Capcom
Release: May 2013
Players: 1
Screen Resolution: 480p-1080p
You can have four active combos at once, but as the game goes on they will get longer and longer, growing from two or three hits to huge ten-hit affairs. Multiple combos can also start from the same button input, allowing you to develop branching combo trees if you like.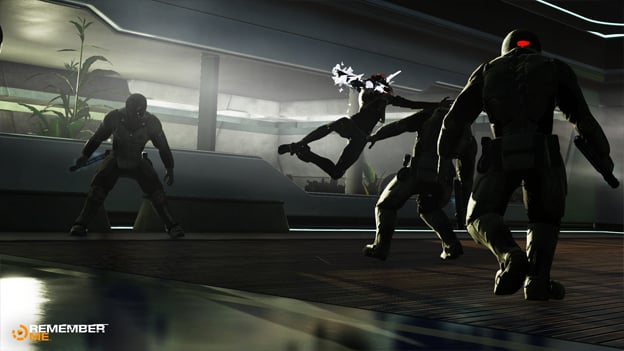 There are a couple of concerns about this combo system though. For example, if chain attacks simply double the attack that came before it, wouldn't the most effective combo be one power, cooldown, or regen attack with 9 chain attacks slotted to it? Each chain attack should make that one move grow exponentially in power, and that would allow you to have three combos, each covering power, regen, and cooldown, with one combo slot left over.
In addition, the fact that you only have four combo slots is also worrying. There are many different enemies in the game that have to be defeated in many different ways using several different styles of attack. If this is the case, then repeatedly going into the combo lab in order to reshuffle around your combos during a heated battle may break up the pacing of the game.
Regardless of these concerns, the combo lab is incredibly innovative. It adds a fresh new level of customizability onto the bland button mashy action game formula that we have come to know and arguably love. Character customization is always a good thing. We will have to see how Remember Me's combat system evolves as the game gets closer to launch.
By
Angelo M. D'Argenio
Contributing Writer
Date: September 26, 2012
Game Features:


Speculative, stunning vision of our future - Discover Neo-Paris 2084, where augmented reality and memory digitization have taken control of people's lives.

Play as Nilin, an elite memory hunter with a clouded past - Become the most wanted memory hunter in Neo-Paris and experience the power to break into people's minds to steal their memories.

Memory Remix - This innovative new gameplay mechanic allows players to use Nilin's powers and alter parts of people's memories in real-time gameplay.

A balanced mix of combat and exploration - Fight your way through the different environments Neo-Paris has to offer, using Nilin's proficiency in martial arts, as both hunter and prey!