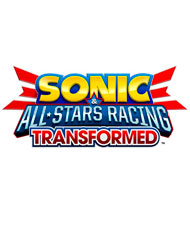 System: Xbox 360, PS3
Dev: Sumo Digital
Pub: SEGA
Release: Q4 2012
Players: 1-4
Screen Resolution: 480p-1080p
The all-star power was, unfortunately, not implemented in the build I played. However, the booth reps explained how it works. As you attack, defend, and overtake your enemies in the race, an all-star meter builds at the bottom of the screen. When it fills completely, characters get to use their unique all-star power. These powers all do different things, from speed boosts to powerful attacks to apparently changing the layout of the course. However, everything talked about was theoretical at best, so we will have to wait for a later build to see how this affects gameplay.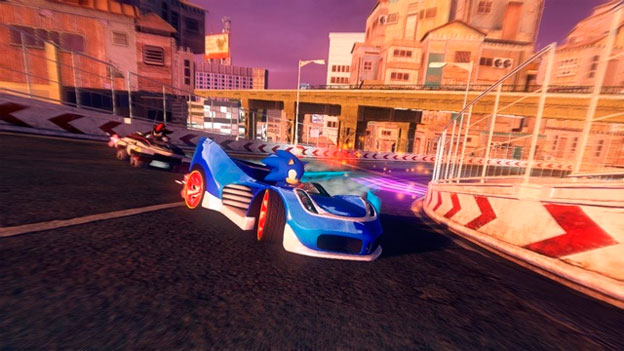 There's a reason why the game is called Sonic & All-Stars Racing and not SEGA All-Stars Racing: There are non-SEGA characters in the game. Perhaps the most bizarre character addition is real life NASCAR racer Danica Patrick, who was at the SEGA booth along with her SEGA-themed car that she will be driving in the O'Reilly Auto Parts Challenge. However, the term All-Stars doesn't just apply to real-life racers. The booth reps said that characters from other non-SEGA IPs will be joining as well, but they weren't specific on who those would be. Personally, I'm more excited to see what new SEGA IPs get characters included. If Bayonetta and Valkyria Chronicles don't get representatives this time around, I will throw a tantrum.
Overall, the new Sonic & All-Stars Racing Transformed was pretty fun. It has all the kart racing goodness you have come to expect in a brand new three-vehicle package. Couple this with tracks and characters from classic IPs such as Golden Axe, Monkey Ball, and even Panzer Dragoon, and the game is sure to be a nostalgia fest that will please any SEGA fan. However, even people who aren't SEGA fanboys can enjoy the game for its solid design and interesting mechanics. Be on the lookout for Sonic & All-Stars Racing Transformed later this year.
By
Angelo M. D'Argenio
Contributing Writer
Date: August 1, 2012
Game Features:


Three types of racing.

Entirely new power-ups.

Brand new guest characters.

Levels based on classic SEGA games.