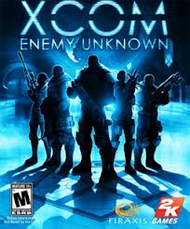 System: Xbox 360, PC, PS3
Dev: Firaxis Games
Pub: 2K Games
Release: October 9, 2012
Players: 1
Screen Resolution: 480p-1080p
Blood and Gore, Strong Language, Violence
Once you've selected your team, you're dropped into the actual gameplay and find out quickly that it has a deceptive sense of depth. As you use the gamepad to move the reticle around the map, the interface shows you which routes your character is allowed to take. Some units have a shorter range, and some routes offer more cover than others. The amazing part is that the enemy forces respond in an incredibly dynamic way. If you're spotted or fire on an alien, they'll use their next turn to return fire or move to a better protected position. As each round unfolds, the game stops feeling like a turn-based strategy title and starts to encroach on third-person shooter territory. The gameplay is intuitive, immersive, and entirely unexpected.
But this isn't the only thing that's unexpected. In between rounds, players are transported back to Mission Control, where they can use the cash they've earned to purchase upgrades, reinforcements, and new abilities. You can probably think about it like the base camp of any real-time strategy game. So, for example, if you want to manufacture more effective weaponry, you need to upgrade your weapons facility. This user interface has allowed the developers to do away with a tedious menu system and replace it with something more clever. It has aptly been dubbed "the Antfarm."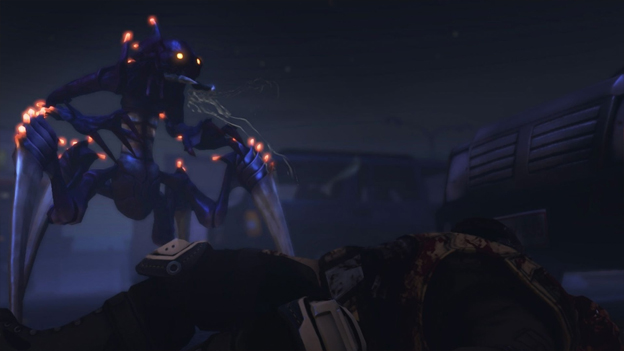 Essentially, it looks like one of those G.I. Joe playsets from the mid 90's. It's a tall, semi-two-dimensional structure that could probably exist on the inside of hollowed-out mountain. The kind of place you'd expect the President to be shipped off to in the event of an alien invasion. It's an incredibly unique set piece that compliments the toy soldier motif that Firaxis has going on.
All of this adds up to something pretty special within the gaming industry, but not in a way that seems unfamiliar. Yes, XCOM:EU is technically a turn-based strategy game, but it certainly doesn't play like one. If someone were to break into the Firaxis' laboratories and steal the recipe for Enemy Unknown, I'm pretty sure it would look something like this:
Ingredients:
1 cup X-COM: Enemy Unknown (1994)
1 cup StarCraft
1 cup Risk
1/2 cup The Sims
2 tablespoons Civilization
1 tablespoon Gears of War
1 tablespoon MMORPG
1 teaspoon Tower Defense

Then everything is thrown into a blender, cooked in a microwave-safe container, and served with BBQ Sauce. Pretty delicious, if you ask me.
By
Josh Engen
Contributing Writer
Date: August 8, 2012
Game Features:


Worldwide Threat: Combat spans the globe as the XCOM team engages in over 70 unique missions, interacting and negotiating with governments around the world.

Strategic Base: Recruit, customize, and grow unique soldiers and manage your personnel. Detect and intercept the alien threat as you build and expand your XCOM headquarters.

Strategy Evolved: XCOM: Enemy Unknown couples tactical turn-based gameplay with incredible action sequences and on-the-ground combat.

Tactical Combat: Direct soldier squads in turn-based ground battles and deploy air units such as the Interceptor and Skyranger.