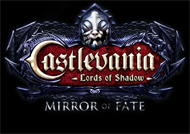 System: 3DS
Dev: Mercury Stream
Pub: Konami
Release: March 5, 2013
Players: 1
Screen Resolution: N/A
Blood and Gore, Partial Nudity, Suggestive Themes, Violence
Aside from taking out Dracula's minions, your cast of heroes will also need to keep an eye out for environmental obstacles, some of which require finesse with the control pad, while others require you to keep a sharp eye out for levers and switches.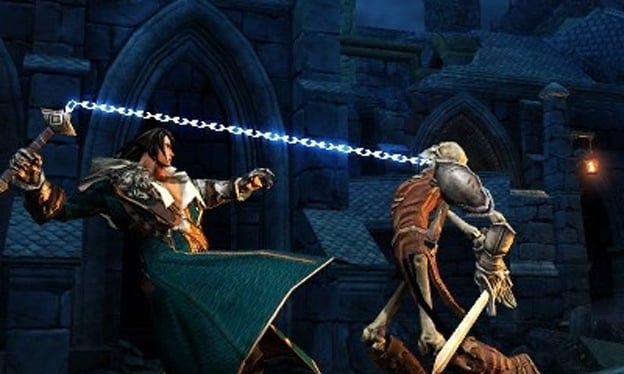 We have been promised that cranking the system's 3D slider to full will give each area much more depth and allure. That, mixed with cinematic camera sequences during some triggered attacks, should give Mirror of Fate just enough visual potency to feel like a current-gen title while maintaining its classic style.
We haven't seen a lot of updates other than concept art since E3 last year, which means the final product of Castlevania: Lords of Shadow – Mirror of Fate will be a surprise to almost everyone. Only by getting our hands on it will it be revealed whether it is a good surprise or a disappointing one. Every Castlevania fan is surely hoping for the former, and we'll let you know the outcome in early March.
By
Sean Engemann
Freelance Writer
Date: January 23, 2012
Game Features:


Discover the history of your bloodline - Play as multiple characters throughout history as you battle your ancestor Dracula, each time learning more about your history and why the Belmont clan must atone for the sins of their forebear. Dare you tempt fate?

Choose your character - Multiple characters to enjoy, each with unique abilities and skills across different eras. Take control of the legendary Trevor and Simon Belmont and more as you battle Dracula and his evil minions.

Share new abilities through your lineage - Pass onto your descendants your newfound abilities in each era and discover the true destiny of the Belmonts. Featuring a huge array of combos and a deep strategic combat system, this Castlevania is an exciting action game with tons of depth.

Battle massive bosses - Experience titan fights in full 3D, climb, traverse, and overcome huge bosses. Use your secondary weapons and magical abilities to take down these awesome foes.

Features unrivaled Nintendo 3DS Visuals - Experience super high resolution and detailed 3D polygon graphics with side-scrolling areas and full 3D sections combined.

Utilize Focus & Magic - Use magic to turn the tide of battle! Kill enemies to gain experience and buy new combos and abilities using your travel book. Play well and you will be rewarded.