In video gaming, there isn't much better than obliterating your foes with a forty ton death machine at your command. From piloting them yourself to commanding them in battle, robots have brought an amazingly huge dynamic to the realm of gaming. It's even spawned real people to try and create them for real life use. We love robots. Can't say it enough really. We love robots. And since Robocop is gracing a movie theater near you, bringing his own brand of robot (even though technically he's a cyborg) awesomeness, here's our top ten favorite badass robots from some of our favorite video games.
Sektor (Mortal Kombat 3)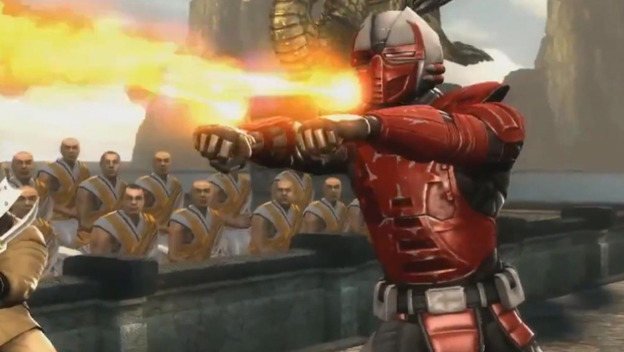 Making his debut in Mortal Kombat 3 , Sektor was a formidable foe. He's about as evil as they come and on top of being a cyborg, he also possesses the knowledge and traits of a well-trained ninja. Unlike his peers Cyrax and Smoke, he is unwilling or unable to identify with his once human side and engages fully in the dealings of death and destruction, making him one of the baddest cyborgs we've seen in a fighting game.
P-Jack (Tekken)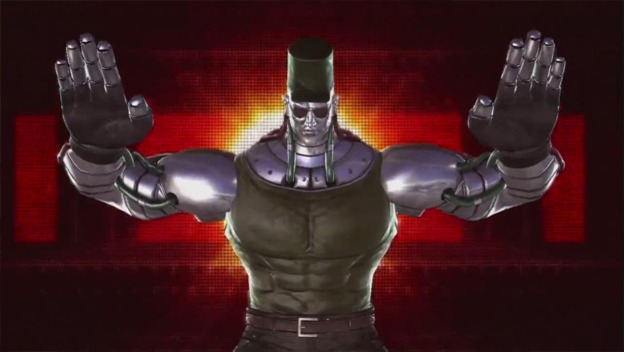 This prototype model of Jack was designed and built in Russia for one purpose only: power. All of the niceties of a sleek fighting machine like the completed Jack were left out to focus on his power stats and abilities in combat. However, after being defeated by the completed Jack in the first King of Iron Fist Tournament, he begged Kazuya Mishima to give him a new look. So Kazuya had his scientist put a hat and sunglasses on him and convince P-Jack he was as badass as ever.
Metal Sonic (Sonic CD)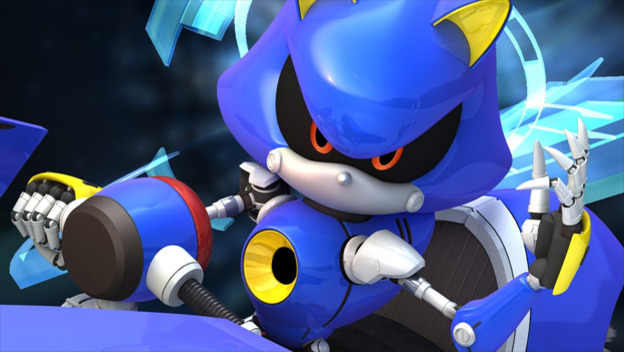 It's no secret that Dr. Robotnik is an evil jerk. He has spent his entire existence trying to defeat Sonic the Hedgehog and failed miserably. So in one of the many attempts to stop the blue blur, he created a mechanized version of Sonic and programmed it with all of Sonic's signature moves and speed. Not only can he mimic nearly all of Sonic's moves and attributes, he is also the second most frequently occurring villain in the franchise next to Dr. Robotnik himself.
Fulgore (Killer Instinct)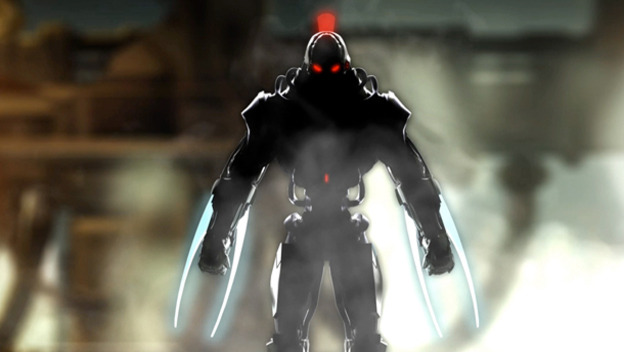 Ultratech's nightmare warrior seems to only be happy when he's killing something or destroying stuff. Originally designed to resemble an old English knight, Fulgore is anything but heroic. His designs are nothing less than world domination for Ultratech and its minions. If you win the tournament using Fulgore, Ultratech begins mass production of the death machine and it marches out and enslaves the world. But if you happen to win the tournament using Jago or Orchid, he is stopped once and for all.
Metal Gear Rex (Metal Gear Solid)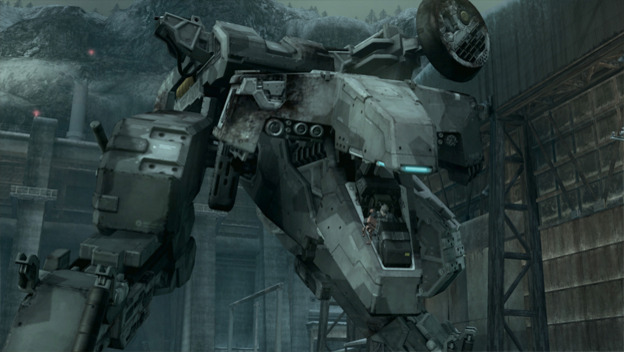 I remember the first time I ever laid eyes on this monstrosity. I remember thinking, "God I hope I don't have to fight this thing." But then I had to fight it and I remember being totally frazzled during the battle. You get too close, he stomps the crap out of you. You get too far away and he shoots missles that lock in on you and blow your ass up. So really you're just screwed. Your only hope is to stay nimble and hope that you can survive. Then another robot baddie shows up and lends a hand, but we'll get to him in a minute.
MSZ-006 Zeta Gundam (Dynasty Warriors Gundam)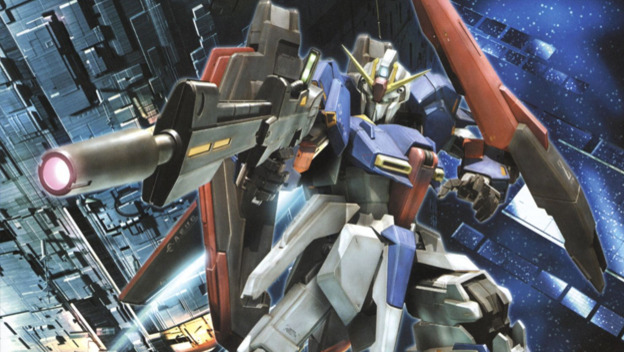 Kamille Bidan originally piloted this beast of a robot after redesigning it from the former mobile Gundam suit. This thing is a walking and flying killer-bot if ever there was one. While it is bristled with varying degrees of beam weapons, it is also very adept at close quarters combat and can even fight hand-to-hand (or robot-to-robot) if need be. Its primary beam launcher also doubles as a formidable melee weapon and when wielded by its creator, unleashes a devastating wave of attacks that few foes have survived.
MegaMan (MegaMan)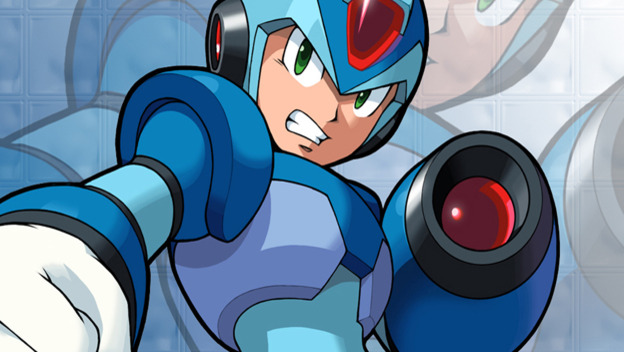 You can't do a spot on robots without including this guy. While he may not be the most badass robot to ever walk, he possesses some attributes that other robots would sacrifice their CPUs for. Things like an insane support system (Dr. Light, Roll, and Rush), as well as the ability to copy and emulate any weapon or power of any enemy defeated. In that respect, it makes the blue guy a terror in his own right. The kind of terror that constantly kicks the crap out of Dr. Wily's creations.
Gray Fox (Metal Gear Solid)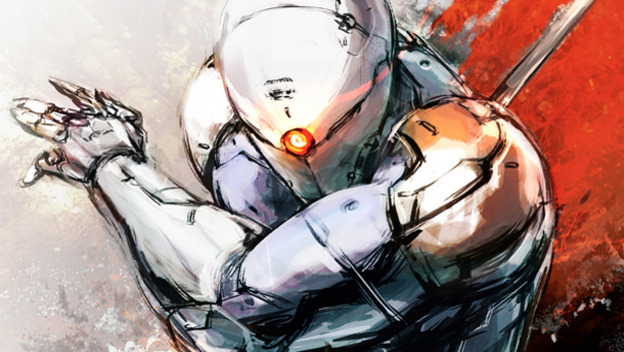 So as I was talking about before, you are locked in mortal combat with Metal Gear Rex and things are not looking good. Then all of a sudden, out of nowhere, the cyborg ninja (who turns out to be your old buddy) that you thought was gone forever shows up and gets between you and certain doom at the hand–er… feet–of Rex. Then there's a whole bunch of Kojima-isms and dialogue that happen, all while he's holding off Rex from killing you. So due to the fact that he's all nonchalant about how much of a pain in Rex's ass he's being, he gets a spot on our list.
Jehuty (Zone of the Enders)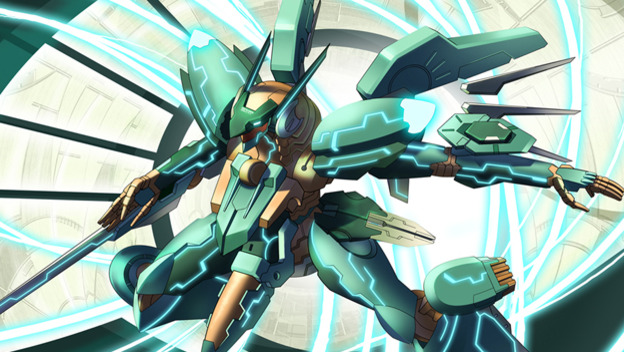 Orbital Frames are giant robots with immense power that are piloted by humans. Now this can be a recipe for great good or absolute disaster. In Zone of the Enders, you end up taking Jehuty, your Orbital Frame, against a host of other frames to make your way to Anubis. Anubis is Jehuty's sister frame. Even though they were designed and built by the same people, the two frames are very different – as are the pilots that control them. But all of the story stuff aside, Jehuty is an incredibly powerful bot that is a sleek as it is vicious.
HK-47 (Star Wars: Knights of the Old Republic)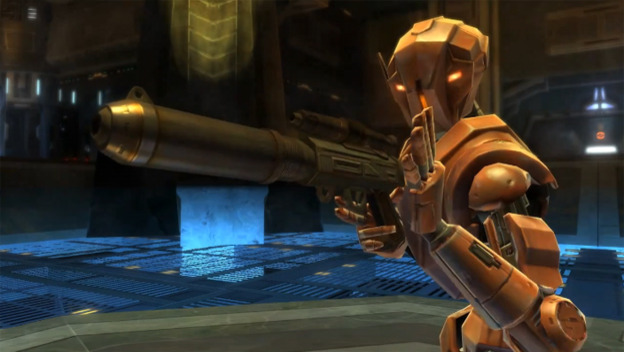 This robot is a serious badass. Seriously, he kills Jedi, man. How much more badass can you get as a robot? I mean sure, he hasn't killed all the big name Jedi, but the fact that he has killed any at all is incredible. He was built by Darth Revan, a Sith Lord, to hunt down and eliminate Jedi and he was successful in his taskings. He assassinated hundreds of targets at Revan's command, but when both Revan and HK-47's minds were wiped clean, they both took the high road and started undoing the evil Revan had done in his former life. So whichever way you slice it, this robot is one of the baddest of the bad…you know, whether he's good or bad.