2018 is the year of dreams. I can't believe half of the stuff that has happened in video games. Which is pretty great honestly, because the world outside of video games is still kind of a dumpster fire. Anyway, how in the world did both Streets of Rage 4 and Windjammers 2 not only get announced, but get announced within the same week in August? Anyway, now I'm thinking about other classic games from my past that I would love to see not get a remake, not get a remaster, but get a true sequel with that lovely, extra number slapped next to its title that tells us it's something fresh and new. Let's get to it.
Chrono Trigger (and Cross)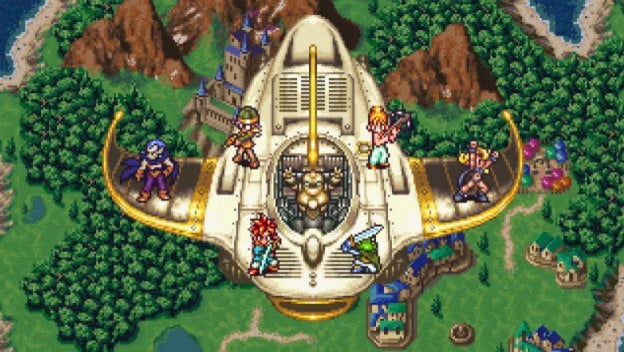 Chrono Cross just can't be the last time we ever get a Chrono Trigger sequel. It just can't. Chrono Trigger is too monumental, too evergreen, too lionized for all that happens to it, since the 90s is a bad Steam port. It doesn't have to be Chrono Break or whatever. It doesn't even need to be some kind of "dream" scenario in which Toriyama, Horii, and Mitsuda get together again. Somebody just try it! Give it to some new blood, someone young and unproven. Just do it, man, come on.
Captain Commando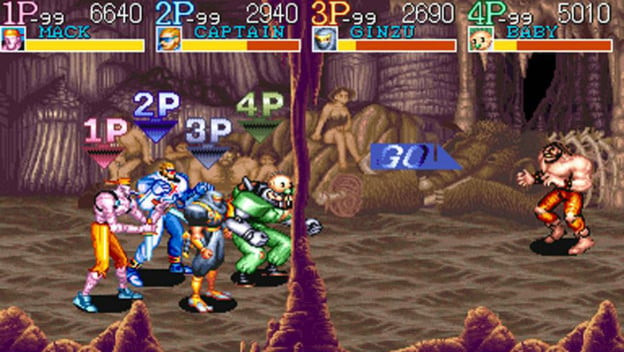 Listen, I have Streets of Rage on the brain, so of course I dug through the good stuff for some beat'em ups. Captain Commando is one of the best ones that nobody talks about. For chrissakes, there's a baby in a mech suit as a playable character. Captain Commando never moved the Earth, but it's really great, and a fun, lighthearted sequel at a budget price would be so cool.
Dynamite Headdy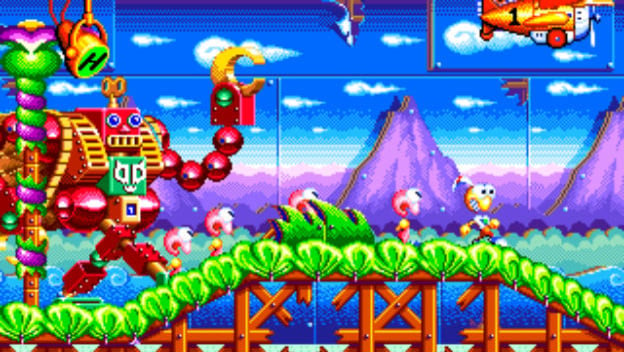 We don't get to see enough from Treasure these days. There hasn't been a game from the legendary company that wasn't a port of Ikaruga since the freakin' Nintendo DS. That's so sad! So why not bring back something like Dynamite Headdy , which recently got some time in the sun with Sega's "Sega Forever" initiative that has seen classic games coming to mobile for free. It's not one of the all-time Treasure classics, but it's one of the most accessible, and Sega is crazy enough to do it.
Galaga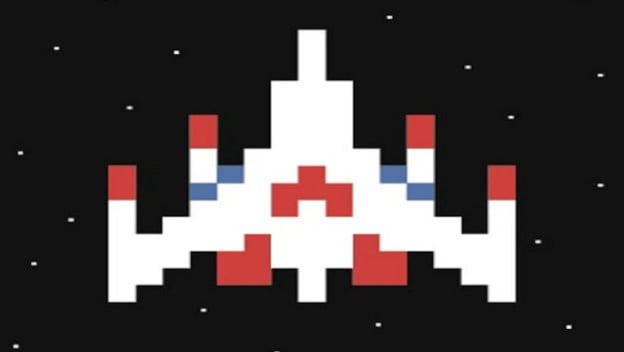 How in the world did we never see a Galaga 2 ? There have been a million ports, remixes, updates, crappy mobile versions, and more junk based on this mythical video game. Yet, there's never been an attempt at someone taking the original idea and expanding on it to some unexplored new territory. It's all based on tweaking around with the original. Bandai Namco loves to nod to its past, but hasn't been brave enough to embrace it lately. Let's give Pac-Man a rest and try something new in outer space.
Goof Troop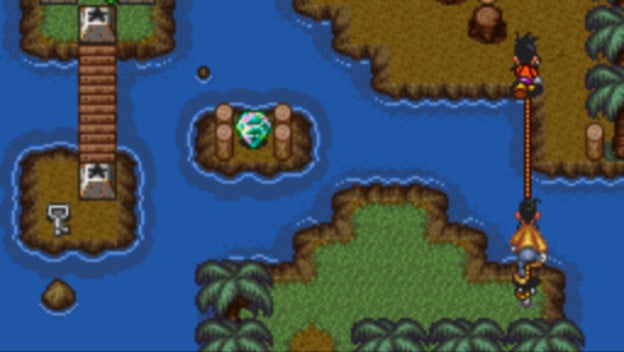 Yes, I know bringing back a dead Disney show is like, the most impossible thing this side of Mother 3 ever being localized. Well, guess what – all bets are off in 2018. We have Windjammers 2 . Nothing matters, the old reality has been supplanted by the new. Also, Disney Afternoon Collection was totally a thing. So yeah, give me a Goof Troop 2 . Thanks, Capcom!
The Lost Vikings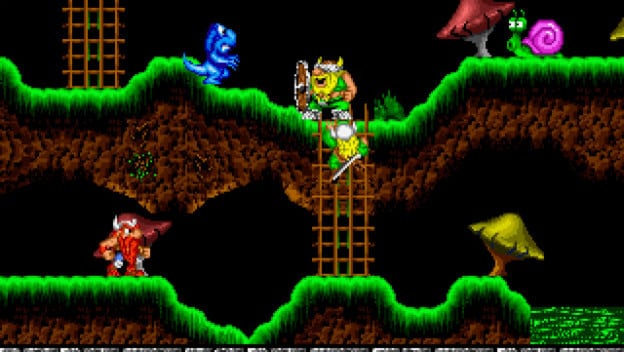 The Lost Vikings is always one of those weird, old games I never stop thinking about. Whenever I'm turning my gears about what old games I'd like to see come back, I always land on, "Hey, what if Blizzard did a new Lost Vikings ?" Blizzard has notably been going back to its old games as of late, bringing back the original StarCraft and publicly hiring people to do stuff with WarCraft III . Battle.net already has the original game as a free to play DOS BOX gimmick (or had it at one point). At least have the decency to re-release the second game, especially if you're going to put the lads in Heroes of the Storm .
Rocket Knight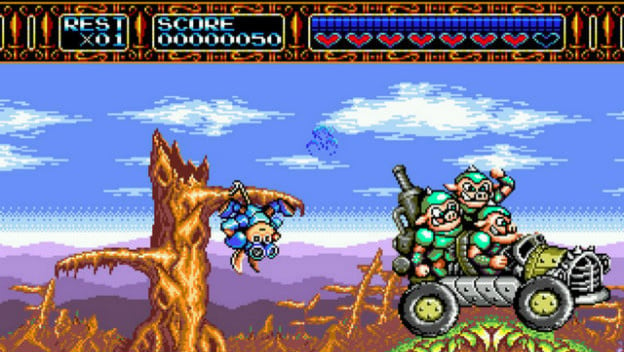 Sure, there was Sparkster . Sure, there was Rocket Knight HD . Actually, not sure. That game was real bad. What we need is a modern, brand new Rocket Knight 3 , a game that has the same kind of muscle behind it from Konami that Super Bomberman R had. Of course, that won't happen, but even a fraction of that energy would be so great. Rocket Knight is one of the unsung heroes of the classic Konami library, and we owe it to the little, armored opossum man to give him another shot.
Sunset Riders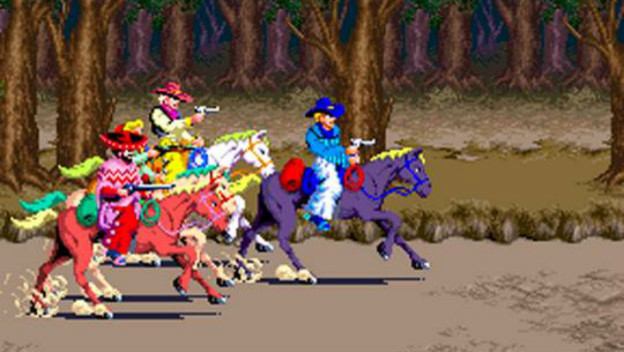 Here's another brawler-style game that deserves way more that it ever got. It's one of the dopest games you could possibly play on your 16-bit console of choice, and in a world that is populated by hundreds of HD remakes, how we never saw it again is a mystery to me. I mean, yeah, Konami. But still. So why not do a new one? Seriously, Konami is doing stuff quietly with its old IP. I get that properties like Bomberman and Castlevania take priority, but what if the company did a bunch of smaller sequels for its retro classics and dropped them on Steam or something? Look, leave me alone. Windjammers 2 .
Wild Guns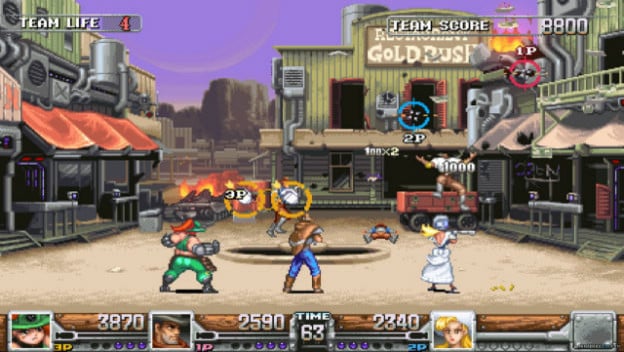 This one might be the most plausible of the goofier ideas on this list. Pun totally intended. Natsume could always use some new content, especially with Harvest Moon being in the state it's in now. Why not make an entirely new Wild Guns ? The framework is already in place, thanks to the multiplatform Wild Guns Reloaded . It would be a good way to make some quick cash off of retro enthusiasts, especially with a hot, physical Nintendo Switch release with a bonus or two packed in. People still get pretty excited about those.
Tetris Attack 2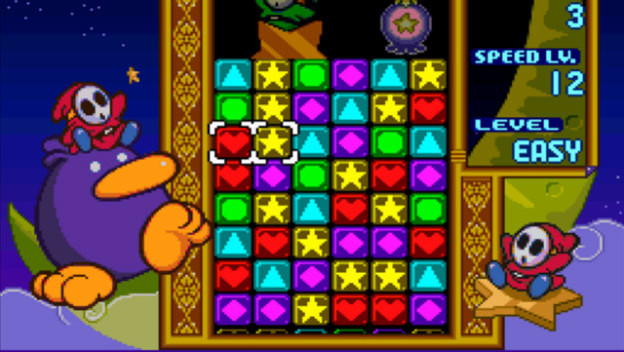 Before you start to lecture me in the comments about Panel de Pon , know that I don't care about Panel de Pon . I don't care about Puzzle League . I care about Tetris Attack . Put a "2" on that bad boy, and set it back in the Yoshi's Island universe. Or hell, make it an all of Nintendo, Smash Bros . or Mario Kart sort of deal if you really have to. I just want to see the puzzle action bookended by those beautiful, big Nintendo sprites and punctuacted with awesome music remixes and goofy sound effects. There's just a certain magic to specifically Tetris Attack that has never been replicated by any subsequent version.