It's been no secret that DC Comics couldn't have a consistently good film franchise to save their lives. In fact, truth be told, the only franchises to garner any real success have been Superman and Batman. But what about the entire stable of DC characters? There are literally over a hundred characters that are well known that could potentially make great films. Oh sure, Marvel has a bigger marketing budget–especially now that they are owned by Disney–but DC is not void of good titles that could have some mass appeal. So here are our top ten DC Comics picks that need to be movies. That way DC can show Marvel that they aren't the only guys out there making good movies.
Solomon Grundy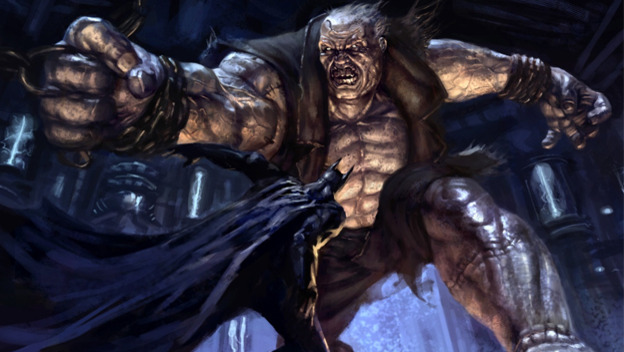 This guy has all the makings of a great, and very dark comic-book movie. Think in the style of Pan's Labyrinth –that gritty, grainy style of film. Or even the same film style of Sweeney Todd , but without Tim Burton. Solomon Grundy is one of those characters who has really just been used as a whippin' boy for various super heroes in the in the pantheon of DC Comics. But what if we were told his story…the whole story? What if we finally found out how he became the grotesque monster that we see now? What was he like before his transformation? Was there a single vent that brought him to his wretched state? If you know the answers to these questions, great. If you don't…look them up. I'm telling you it could be a cool film.
Booster Gold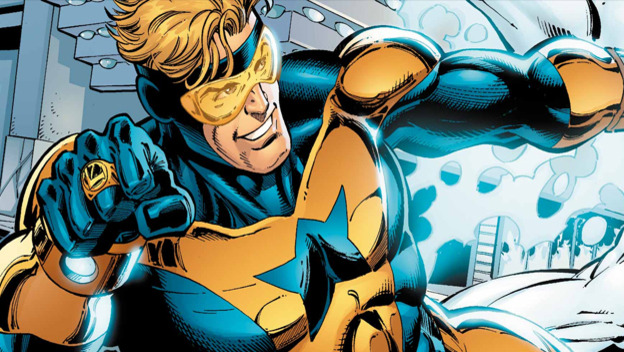 Now before you go knocking the name, Booster is seriously one of the cooler characters in the DC Universe. The guy has no super-powers of his own. He isn't a meta-human. He is just an athletic thief who stole a suit in the future and managed to time-travel his butt to now. He has the ability to do a lot through the power of his suit. He can fly, travel through space and even time (on occasion). He has been a member of the Justice league and has done some really cool stuff. But underneath all the shiny exterior, Booster is weighed down by keeping up the intense reputation that he fashioned for himself using his knowledge of future technology combined with his knowledge of human history. He could be a tortured individual who is struggling to find himself amidst a sea of super-hero craziness.
Lobo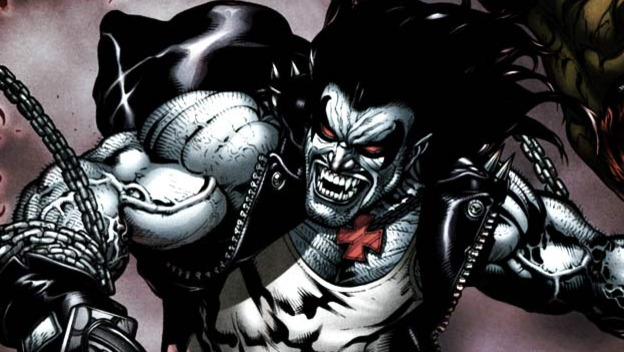 It's no secret that Lobo is one of my favorite DC characters ever. He has no real bearing on anything but you find his ugly mug bouncing in and out of nearly every title in the DC Universe. He is an intergalactic bounty hunter that may or may not have accidentally blown up his own planet and killed every single one of his race but himself as a child. He can't be killed as long as even a single strand of DNA remains. He will regenerate to his full self. He is an a**hole to the Nth degree. He has his own swear words that he uses. And if you grabbed the team that wrote and scripted the Hellboy films, you would have one seriously awesome, funny, violent and twisted adventure on your hands. It would be a bloodbath of epic proportions, and Lobo would love every minute of it…as would I.
Aquaman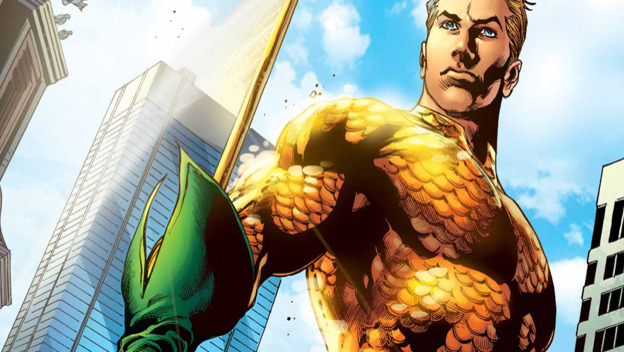 Since the New 52 released, I have grown to like Aquaman more than I have since seeing him on Saturday morning cartoons growing up. The new Aquaman is more gruff and experienced. He has learned from his mistakes. He has made some realizations about the world around him that have shattered his once staunch ideals. He even eats fish now. He has an air of self-teasing that has also become endearing to the character. So now it's time for the son of Atlantis to get his moment on the big screen in an underwater adventure of epic proportions. Hell, you could even take him out of the water to try and stop some plot that causes him to bounce between the worlds above and below the surface of the seas. Superman and Batman have been done to death. It's time to bring a new Justice Leaguer to the forefront. Let's get an Aquaman movie rolling. It could be the next big thing. Just keep Joel Shumacher away from the project or Aquaman's tident will be made out of neon.
Hawkman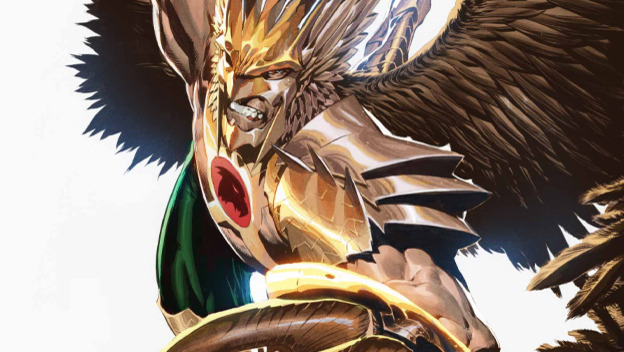 With CGI capabilities being what they are these days, it's time for something truly epic to watch. So how about a Hawkman movie? It could cover the origins of the many hawkmen over the years. It could talk about the planet Thanagar and how they are able to harness the power of flight using artificial wings and space-age metals. People always say that CGI never really looks that good when wings are involved or birds and the like. They say it looks fake and stupid and whatever, but having seen the Legend of the Guardians , I beg to differ. I think if there was ever a time for Hawkman to take to the big screen, it is now. I mean, they are supposedly trying to build up to a Justice League movie anyway, might as well get some back story out there.
Green Lantern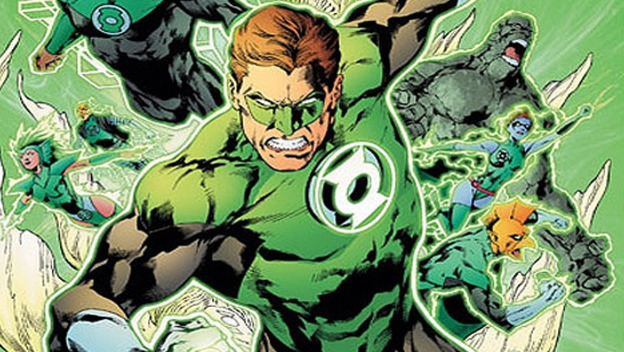 But they already did this movie, you say? No…no they didn't. Not the way they should have. The Green Lantern Corps was well-represented in this film, but I have an issue with the way they portrayed Hal Jordan. So I am throwing in the bullsh** flag on this one and calling for a do-over. And as much as I liked Ryan Reynolds in the last Blade movie (since he was really one of the only redeeming qualities of that movie…well, Jessica Biel too.) I just feel like the story of the Green Lantern should be taken from a more serious standpoint. Yes, I know it's a comic book series that I want remade as a movie, but fans of the Green Lantern know what I am talking about. There have been some very real issues that have been touched on within the stories from days past. I just think that maybe even showing some of the other Green Lanterns might be a good idea as well. Ryan Reynolds can have Hal Jordan, let's see guy Gardner next or one of the other lanterns.
Crisis on Infinite Earths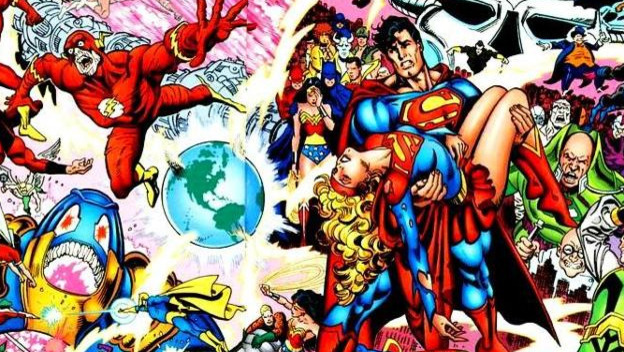 This is one of those rare moments in DC history where they wove nearly every character in the universe into a twelve-issue story arc and totally struck gold. If DC is looking for a way to successfully introduce a lot of different characters to a larger audience, then a film featuring damned-near all of them would be an excellent start. It involves two characters that were created by the very same experiment the bore the multiverse in DC Comics. But upon the arrival of the Monitor and Anti-Monitor, every character in the universe–and even some from parallel universes–gets involved when Anti-Monitor decides that he wants to rule the entire multiverse. So all of the heroes must band together along with the Monitor to try and stop him. Sound epic? Yup…we thought so too.
Shazam!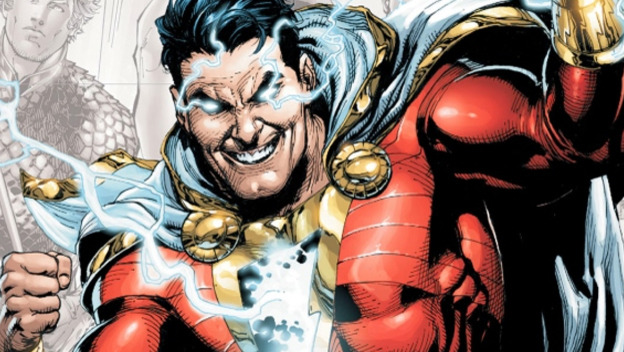 This title has been so long without any real due. Shazam! Is by far one of the better titles in the DC universe. At least at its core. The potential for an incredible film is hidden within the pages of this title. Though Shazam! Is not new to the party, this series has never really gotten the due that fans of it believe it should. I mean, how incredible a story could come from this? A young boy is granted to power to transform himself into a super-powered force for good and right in the world. If the idea of child-like faith and idealism mixed with the abilities of a super-hero don't scream socially redeeming film then I don't know what does. I just think Shazam! Needs a real, and well-scripted, moment in the sun.
The Suicide Squad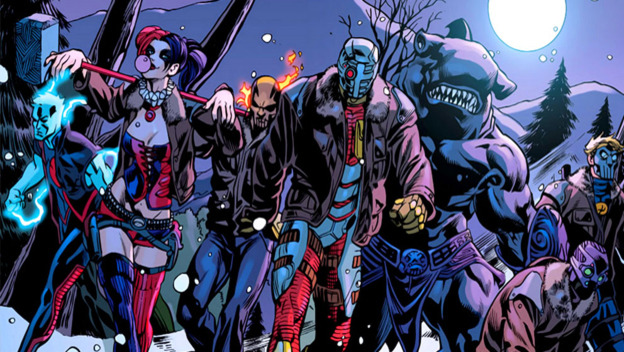 Another one of those titles where nearly every single character in it has had their ass handed to them by one super hero or another…repeatedly. But what if they were to be given their own story? Since they are all in prison anyway for crimes against humanity, what better way to make use of them than for them to become an expendable asset of the government? This group of misfits takes on missions with nearly insurmountable odds in exchange for commuted sentences in prison. This movie could cover a seriously odd subject. How is it that super-villains just seem to wander free throughout the DC universe until they commit a crime and then suddenly end up back out on the streets shortly after being incarcerated? It might even be funny to see a hero step in and try to mess with them before they discover that they have been contracted by the government and have to back off.
Green Arrow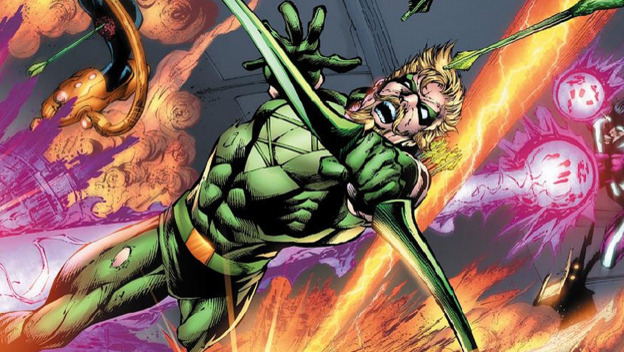 With the success of the Arrow TV series, there has never been a better time to strike while the iron is hot. The show is doing well across a lot of markets and they have been able to weave a ton of cameos throughout the show by other DC characters. Besides, this has really been the only DC show to date that has even been worth watching. While Birds of Prey and The Flash (the show in the 90s, not the new one) were both decent in their own right, Arrow has proven that you don't always have to go with allusions and references to Batman or Superman to be successful.