It's always easy to rag on video game movies, or rather, movies based on video games. But apparently someone is making money off of them. After all, after looking into it a bit, there's a pretty substantial list of game-branded flicks coming to theaters in the next year or so. While some that didn't make the list, such as Uncharted , have languished in development hell for years, there are plenty that are ready to hit the ground running as early as March 2018. Regardless of whether or not there's anything good in here, let's take a look at the upcoming slate of video game movies aiming for 2018-2019.
Tomb Raider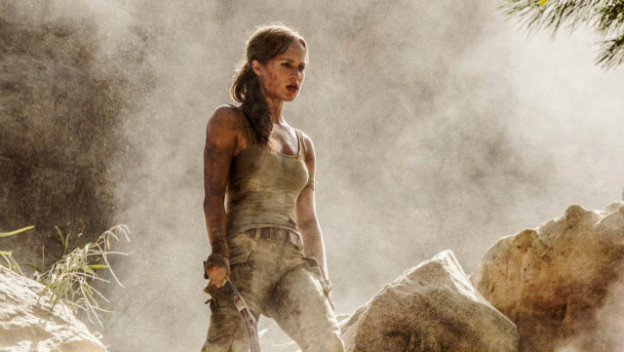 Crystal Dynamics' Tomb Raider reboot series has been a massive success, and Square Enix has capitalized with spinoffs, merchandise, and more. So of course a new movie is happening, far removed from the Angelina Jolie vehicles of yore. The 2018 Tomb Raider is coming from Warner Bros., directed by Roar Uthaug ( The Wave ), and stars Alicia Vikander ( Anna Karenina, Jason Bourne ). It hits theaters very soon, on March 16, 2018.
Rampage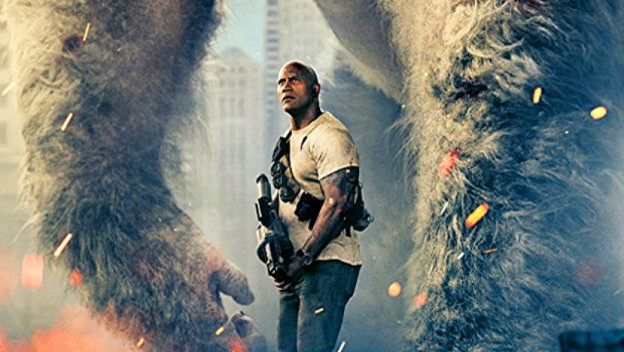 This one's about as loosely-based on the source material as you can get. While the original Rampage game was a comical romp as a set of giant monsters munching on civvies and smashing buildings, the new movie looks like a more serious monster movie, with a human in the starring role. The Rock is the lead, against a trio of CGI monsters based on the video game originals. Brad Peyton ( San Andreas, Incarnate ) is directing, with New Line being in charge of the production. It comes out on April 20, 2018.
The Angry Birds Movie 2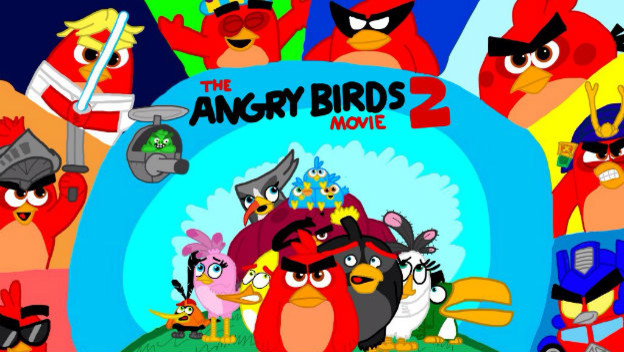 It may come as a surprise, since the games aren't as in our faces anymore, but The Angry Birds Movie , from Sony, was pretty successful. So a sequel is on the way, which just slaps a 2 at the end of the title. This one's slated for September 20, 2019, and is going to be a part of the tenth anniversary celebrations for Angry Birds . Thurop Van Orman ( The Marvelous Misadventures of Flapjack ) is directing, and Peter Ackerman ( Ice Age ) is credited as writer. Like the first one, the sequel will be a joint effort between Sony Pictures Imageworks and Sony Pictures Animation.
Dynasty Warriors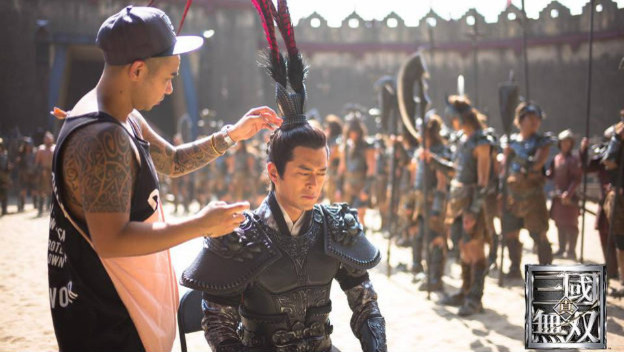 I can't believe this is real, but I am unbelieveably excited. Dynasty Warriors , or Shin Musou in Japan, everyone's favorite 3D brawler, is being adapted into a film. How this will translate is totally beyond my meager human comprehension, but I'm looking forward to seeing how rising Chinese director Roy Hin Yeung Chow will adapt one of my favorite game series. This is a fully Chinese production, which is something we'll be seeing more and more of as time goes on. Filming just started late last year, so we expect to get more news on a 2019 release soon.
Five Nights at Freddy's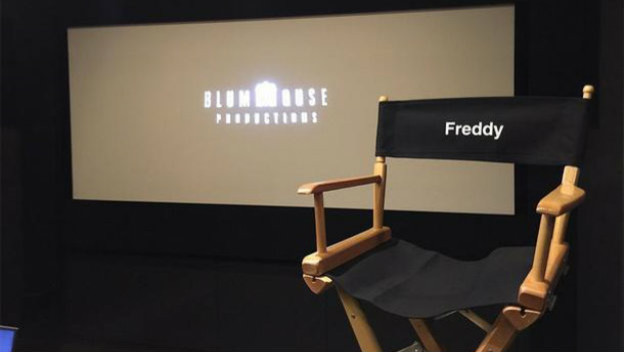 This and another item on the list were inevitable, after spending the bulk of the last five years making more money than anyone else in the universe. Five Nights at Freddy's is a popular, low-budget horror series that rose to notoriety due to YouTube and Twitch streamers, and the movie rights were eventually snapped up and moved over to Blumhouse. Recently, Blumhouse announced a director in Chris Colombus, who directed the first two Harry Potter flicks.
Super Mario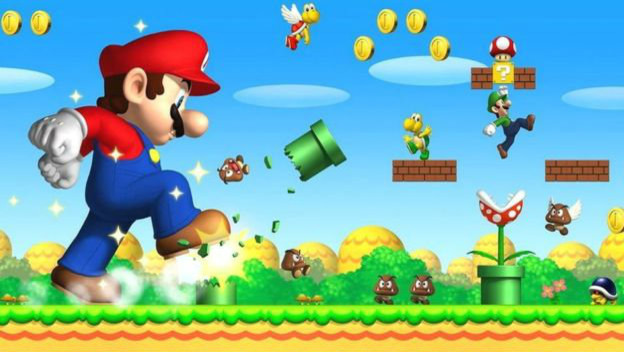 This one is just barely getting off the ground, but is legendary in symbolizing Nintendo's renewed interest in licensing out its IP. The live actions Super Mario Bros . movie is infamous of course, and that's going to be pointed at every time this movie makes news. Aimed for release in time for the 2020 olympics, Nintendo is collaborating with Minions and Despicable Me 's Illumination Entertainment in what will ostensibly be a kid-friendly, all CGI event.
Minecraft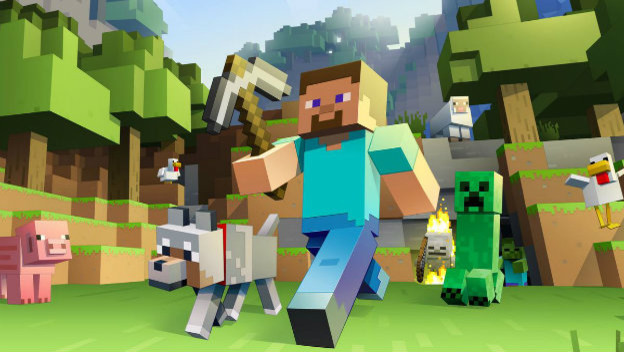 Yep. Minecraft is a cultural flashpoint, a phenomenon that continues to endure, and is now one of Microsoft's flagship IPs. So of course there's a movie. This movie has seen multiple directors as Warner Bros. has worked to get it off the ground since 2014. The script, written by Jason Fuchs ( Ice Age: Continental Drift, Wonder Woman ), and Rob McElhenney ( It's Always Sunny in Philadelphia ) is directing. Currently, the release date is set for May 24, 2019.
Sleeping Dogs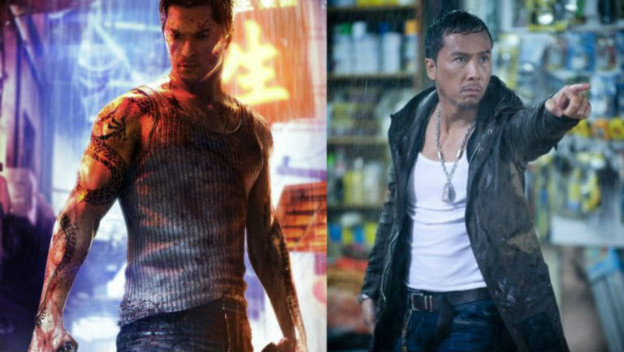 This is a weird one. Sleeping Dogs was a cool game published by Square Enix in 2012, developed by the now-defunct United Front Games. It was a Grand Theft Auto -type of affair, but the hook was you played an undercover cop who infiltrated the Chinese Triad gang. It was well-recieved, but ultimately failed to move "enough" numbers in a dark period for Square Enix. That said, the movie rights were picked up when the iron was still hot, and martial arts star Donnie Yen is starring. Yen recently confirmed the movie is still on after a long period of silence, and I for one am looking forward to it.
Sonic the Hedgehog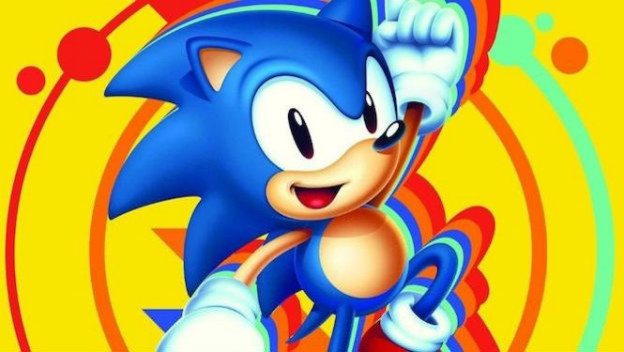 And here's the inspiration for this list. Sonic the Hedgehog made headlines recently when Sega announced that a live action Sonic the Hedgehog film is targeting theaters for a November 15, 2019 release date. It will be directly by a new director, named Jeff Fowler. However, Tim Miller, who previously directed Deadpool , will be one of the executive producers. This movie is going to be a mix of live action and CGI, and will likely be confusing a ton of people. But who knows, it could be great! But it has competition…
Detective Pikachu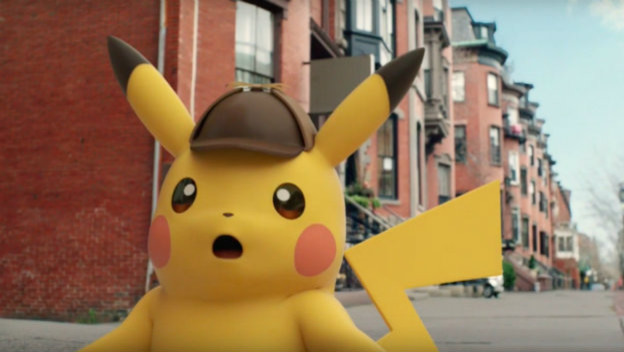 2019 is a ways off still, but I am so excited for Detective Pikachu . I don't even understand why, really. We haven't seen the game yet despite it releasing in Japan several years ago, but the upcoming movie release has led to a localization announcement by Nintendo. Not only is the 3DS game coming out, but a new, oversized amiibo is also coming alongside it. The movie is another CGI/live action hybrid with Ryan Reynolds of all people playing the role of Pikachu. Yes, he talks. I have no idea what to expect from this, and frankly I'm not sure if I want to play the game first or not yet. We'll all find out on May 10, 2019.