2017 was an awesome year for games. That may even be an understatement. But there's a reason for that. Most of the big games that came out this year were meant to come out earlier or more spread out, even. Tons of games released through 2016 and 2017 were the result of waves of delays, especially many big PlayStation 4 games. We're seeing a lot of the same, with even more games that were originally announced to come out this year being pushed forward.
Now, going into 2018, the year seems pretty loaded. But not everyone is going to make it, and many Q1/Q2 joints probably won't make those targets either, even if they still make the year. So, without any real insider information or hot scoops, here is a list of games I don't expect to enjoy a smooth ride to retail.
Anthem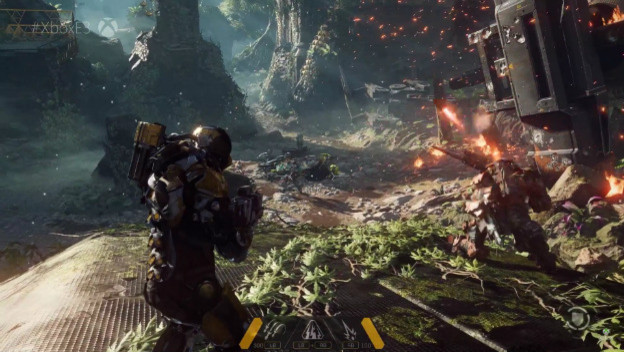 Yeah, there's no way Anthem makes 2018. I mean, it's possible, but of anything on this list, it's the most likely to end up resurfacing at the next E3 with a 2019 slapped at the end of its latest trailer. This is the next, big BioWare game after all, and that brand is in hot water after all the Mass Effect: Andromeda drama. I wouldn't be surprised if EA gave this one as much extra time in the oven as it ends up needed as it searches for ways to build back good will after a rough 2017. Even if that's not the case, this game looks massive and could easily just straight-up need more time anyway.
Darksiders 3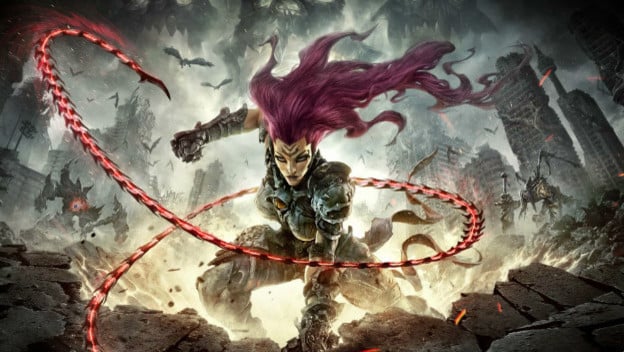 THQ Nordic definitely wants Darksiders 3 to be great. The Darksiders series has a solid reputation, but isn't as high on the food chain as it could be. So this new one likely has a lot riding on its success. While it's been a while since the big reveal, I expect it will be a while yet before we get a full release date. After all, it's been pretty quiet since.
Days Gone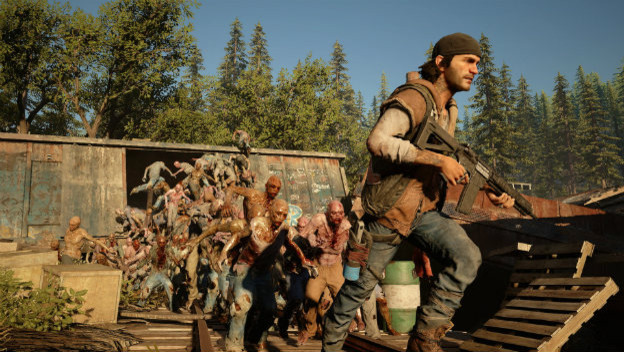 Sony Bend's Days Gone feels kind of like a wildcard. It's been in development for what feels like forever, considering the dev's last game came out in 2011. But it feels like we've gone through several events, seeing more and more little chunks of this game and still we haven't seen a release date. It's a big game for sure, and perhaps it simply isn't ready yet.
Final Fantasy VII Remake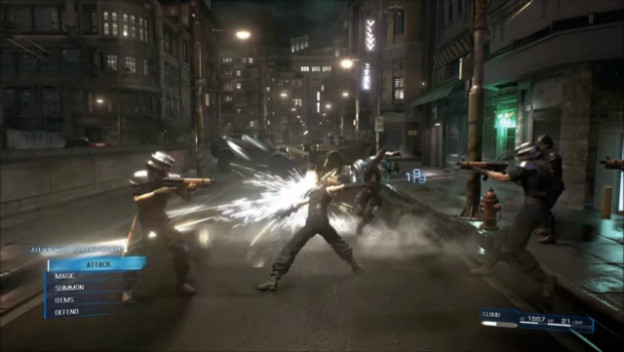 The Final Fantasy VII remake is such an unlikely 2018 release it's pretty much a meme at this point. 2017 was a year full of bad mojo hanging over the Final Fantasy VII remake, complete with desperate-looking hiring advertisements from Square Enix and a confusing plan to release this thing in chunks. It will be an absolute miracle if this adventure, originally announced in 2015, makes it before 2019.
Kingdom Hearts III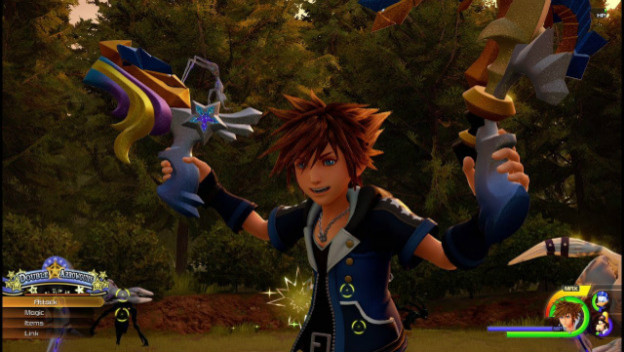 While Final Fantasy VII making 2018 feels like a pipe dream, Kingdom Hearts III feels a bit more plausible. The combat seems pretty baked from all the trailers, and the game is using Unreal Engine, a famously friendly toolset. Still, it's a Kingdom Hearts game directed by Tetsuya Nomura. Homeboy's track record for making release dates ain't great. We'll see!
Metro Exodus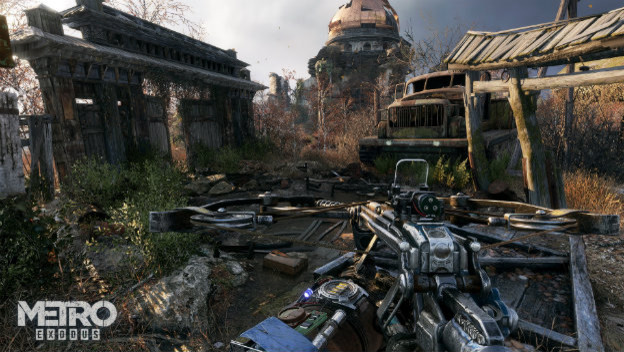 Just look at that Metro Exodus footage from E3 2017 and tell me that game's ready to go in a year or less. Yeah, it's a long ways away and barely has a commitment to 2018 in the first place. This game looks huge, and it looks gorgeous. It's from a smaller team than most AAA games, and while that could mean a more modest scope, it could also mean more time needed to get it right and ready.
Psychonauts 2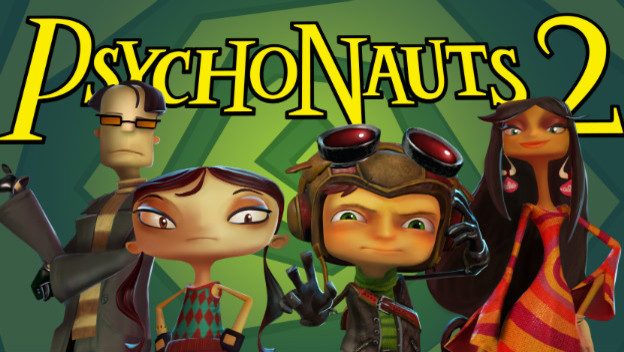 And here's the obligatory Double Fine crowdfunding project. Look, I know Double Fine as much as the next nerd, and I understand the company learned lessons from Kickstarter (leading, I assumed, to the launch and success of Fig), but it's still some of the least stable territory in game development. Psychonauts 2 was successfully funded and then some, and is currently targeting Q3 2018, but there's no telling wht could happen, what kind of additional money could come in and how that might change things. It's the nature of the beast in this case.
Shenmue III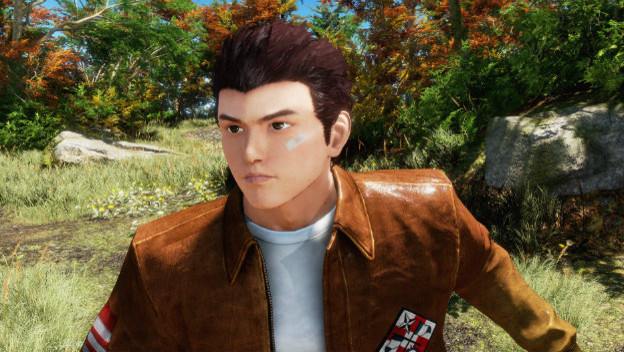 Another crowdfunded effort, this time an incredibly weird one that was announced on an E3 stage? Shenmue as a series has been through a lot, and the Shenmue III saga sure has continued that history. It has already seen a delay or two, and a recent trailer was pushed out to the public missing its facial animations. The game will probably be fine when it drops, whenever that is, but I wouldn't be shocked to see its current goal come and go before then.
Skull and Bones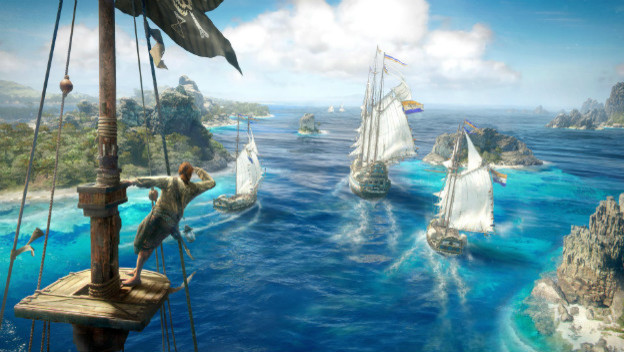 Skull and Bones is a full game built on the reception the naval combat aspect of Assassin's Creed IV: Black Flag recieved years ago. It's a huge, ambitious project that will inevitably face challenges, such as current difficulty even explaining if the game has a campaign or not. There is clearly a lot of work to do, and a vague 2018 release target is likelt the most flexible part of the whole deal. Ubisoft will have to be careful with this one to make sure it works out, and doesn't end up being the next For Honor.
Ghost of Tsushima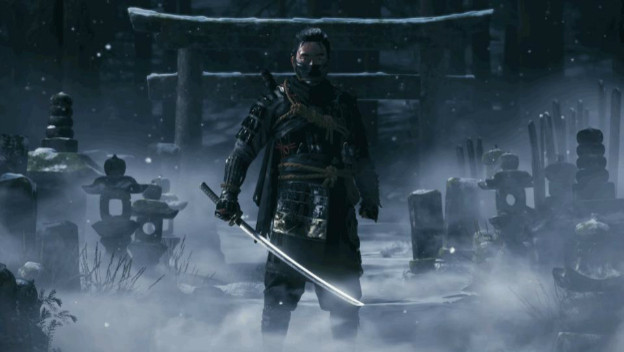 As a reminder that this list is purely for the sake of funsies and speculation, I've opted to cap the whole dang deal off with Ghost of Tsushima , a game I'm pretty sure hasn't even been assigned a year yet. Sony has taken its sweet time to reveal this one, likely because of concerns about when it will be ready. (Sony has struggled with jumping the gun, as we've seen.) If you want, you can treat this as interchangable with The Last of Us Part II because there's no way that comes out without some delay action either.