As video games mature as a medium, they become better and better at telling coherent stories. But that doesn't mean we haven't seen some truly bizarre and nonsensical creations emerge from the industry. Here are ten games that really don't make any sense at all.
Note: Just because a game doesn't have a coherent plot doesn't mean that it's a terrible game. In fact, we absolutely adore a good portion of the games on this list. But that doesn't make them any less bizarre.
ToeJam & Earl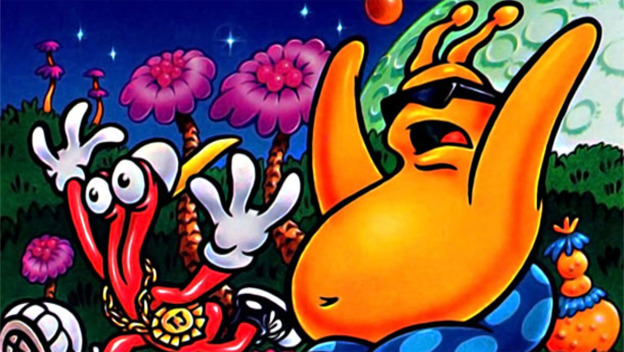 ToeJam & Earl is a game that's best enjoyed with the aid of illicit substances. (Not saying I condone such activities, but in the case of TJ&E, it's probably justifiable.)
The premise is that two aliens crash-land on Earth to be befuddled by pretty much everything they see. Dentists are insane. Wizards dress up in carrot suits. Mailboxes will randomly attack on sight. Yeah, this game is just plain weird.
Then again, part of the brilliance of ToeJam & Earl is that it makes you feel like a stranger in a strange land, exactly how aliens should feel when stranded on our weird planet inhabited by weird humans.
WarioWare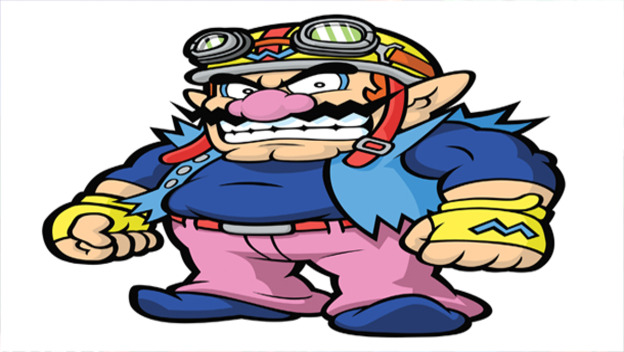 Let's face it; the WarioWare games don't even attempt to be coherent. Sure, there are a few elements that make them seem story-like every once in a while, but they're really nothing more than excuses to make your friends do silly things. Especially in the Wii version, which can be terribly humiliating in all the right ways.
Home Improvement: Power Tool Pursuit!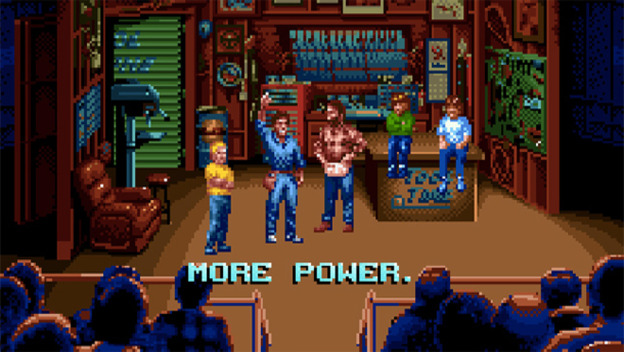 Yes, there was a video game based on the sitcom Home Improvement , and yes, it was terrible. In it, Tim "The Tool Man" Taylor has a line of tools named after him, which are inexplicably stolen before he can show them off to his live audience. Where does he go to retrieve them? For some reason, Tim thinks the sets of other TV shows, which are conveniently set up to resemble 2D platforiming stages, will hold the answer to the mystery of the stolen tools.
Oh, and there are dinosaurs, making this the only game we can think of off the tops of our heads that allows you to shoot pterodactyls with a nail gun.
Mortal Kombat 9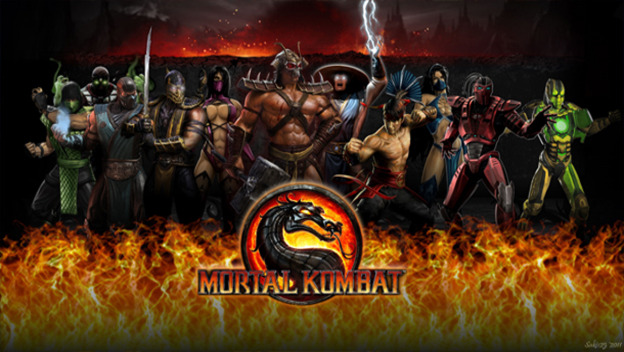 The stories in the original Mortal Kombat games made very little sense. To top it off, how do these characters keep getting to fight through multiple games when they've clearly been disemboweled/beheaded/etc.? That's why it was baffling when 2011's reboot featured an alternate time-traveling version of the events from the first three games (think J.J. Abrams' Star Trek films, only with more gratuitous violence.) It didn't make sense back in the 90s, and adding alternate timelines certainly didn't make it more coherent.
Then again, fighting games aren't really known for their storylines, and Fatalities are as fun today as they were back in the SEGA Genesis era. So I think we can all agree that MK9 gets a pass here.
Silent Hill: Book of Memories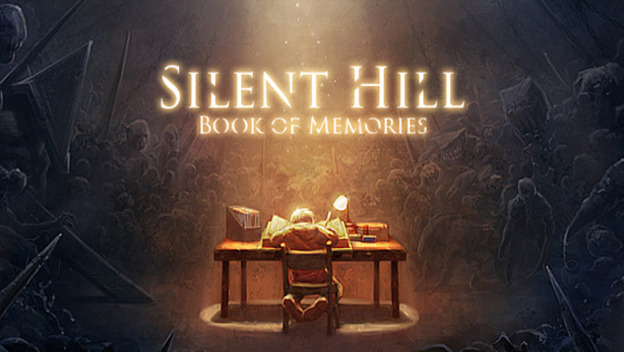 If we're being truly honest, none of the Silent Hill games makes perfect sense. But Book of Memories is the freshest in our memories, therefore that's the one we're going to complain about today.
Not only does Book of Memories fail at being a Silent Hill game as far as genre goes—it's not scary, and it's sort of a half-assed dungeon crawler—but it takes all the rules the series has established through the years and throws them out the window. So this isn't a Silent Hill game story-wise, and it isn't a Silent Hill game genre-wise, so why even stamp the Silent Hill name on it?
I suppose the more important question here is, why was the narrative so damn incoherent? Or a better one: Why did they even make this?
Minecraft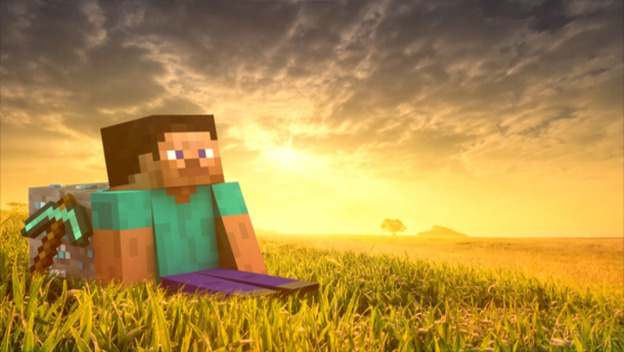 Don't get me wrong, I love me some Minecraft. But when you think about it, the game makes no sense. You find yourself in the middle of a blocky wilderness filled with fantastical monsters, and you must simply survive and build things. How did you get there? How do blocks magically float in the air? Why do creepers hate you so much? Why is building gigantic representations of human genetalia so much fun?
Metal Gear Solid 2: Sons of Liberty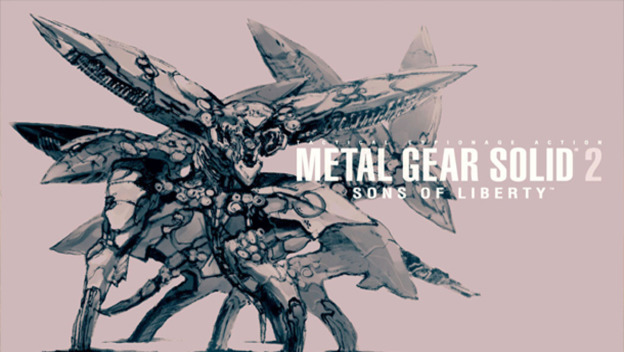 Here's a challenge for you: You have two minutes to sum up the final hour of Metal Gear Solid 2.
You couldn't do it, could you? That's because the final portion of the game makes absolutely no sense. Allegedly, portions of the game were cut out because the game dropped shortly after the infamous 9/11, and people were a little weirded out by a game that wanted to show the destruction of gigantic chunks of Manhattan after such an event (and rightfully so).
But even if you were to find the missing pieces and put the story back together, I'm not sure you would get a coherent plot anyway. Which parts of the plot happened in real life, and which ones were just a simulation? I couldn't figure it out back when I played the thing, and I sure as hell can't explain it now.
Katamari Damacy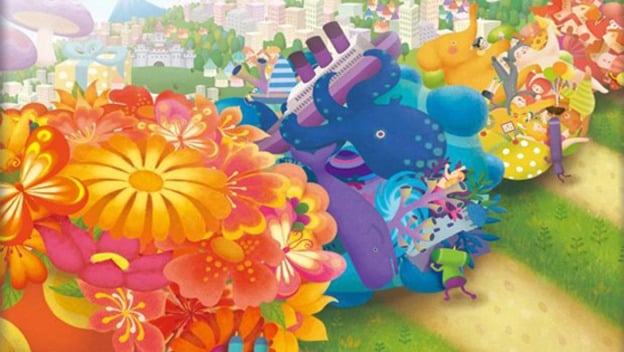 Katamary Damacy will probably forever be seen as a classic, with a unique premise and some innovative gameplay. Of course, all of that comes with one of the most bizarre plots in gaming history. See, the King of All Cosmos went on a drinking binge that somehow resulted in the stars going out. So he sends his pint-sized son to take a magical snowball-like object that collects items as he rolls over them, causing the ball to increase in size. Once it gets large enough, it gets flung into space to become a new star.
Yeah, it's weird. But it's also super fun, I promise.
Super Mario Bros. 2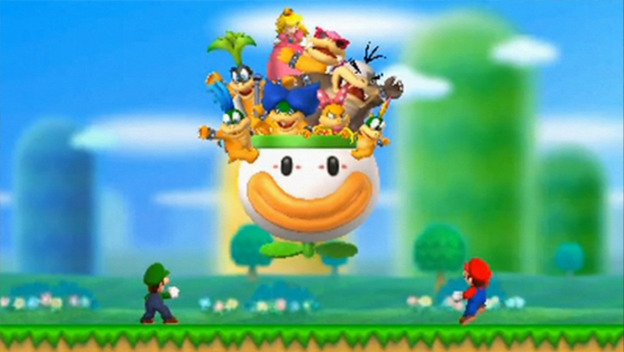 The NES Mario games never made a lick of sense. A couple Italian plumbers save a princess from a fire-breathing turtle over and over again, all the while eating mushrooms that make them grow and dodging spiny turtles thrown by some dude who flies around on a cloud. There's hardly a coherent narrative there.
But Super Mario Bros. 2 is the weirdest of them all. Not only is it a few steps more bizarre than its NES-era brethren, but it also has very little to do with the rest of the series.
Sure, the game ultimately justifies itself by having the whole thing end up being a dream (and one that comes from the head of a dude whose diet consists of mostly mushrooms and flowers), but still, this is one weird-ass game.
Zero Wing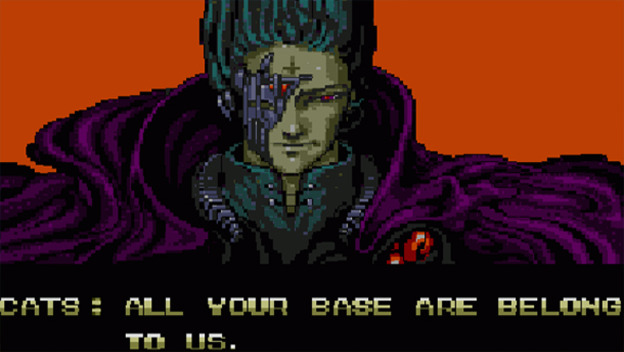 Okay, I admit this one isn't fair, since the thing probably made sense at one point. But one Earth-shatteringly bad mistranslation later, we have one of the most incomprehensible video games to ever grace our television screens.
Then again, this was the game that coined the phrase, "All your base are belong to us," and the world is probably a better place because of that.