In the past, game developers have tried to come up with new and exciting ways to scare the crap out of us gamers, but truth be told, most of those games have fallen horribly short of the mark. Some were just downright funny in their attempts to get a rise out of us, but there have definitely been some seriously scary games made. We are talking about the ones that make you want to run screaming into your bedroom, pull the covers over your head and try to get some sleep before dreams of whatever hellish thing you just saw in the game starts to haunt you as you sleep. It happens. Believe us, it happens. So here are ten of the scariest games we could think of.
Corpse Party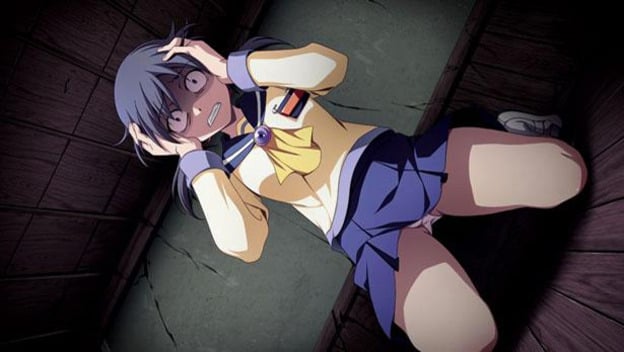 Don't let this game fool you. It is totally messed up. If you let yourself get swept away in the story, it can definitely mess with your head. It revolves around a group of adolescents that go into the depths of the Heavenly Host Elementary School to find out what has happened to its staff and several of its students. There are many ways for you to 'end' the game, but in order for you to truly finish the game, there are specific sequences of events that must be followed, or you will meet a bitter end. This is one of the more mentally invading titles to come around in quite some time.
Siren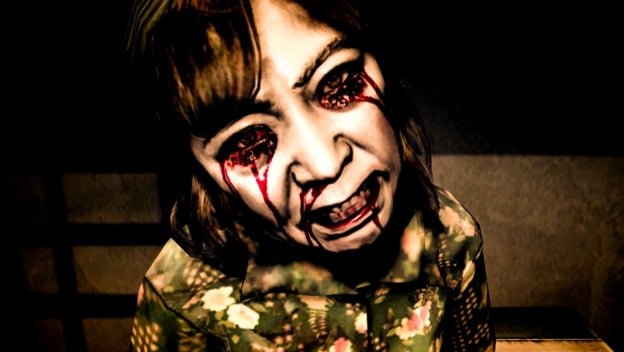 To go into what this story is about would take forever. This game is a real thriller, though. Basically the game centers itself around Hanuda Village. A major catastrophe happens in an ancient time and the effects of that desperate act have followed the people of Hanuda into the modern day. In the first game, it follows the story of several different characters and their ties to the events of the Hanuda Village ritual. Their resistance to the old ways and the ensuing consequences they bring about for their defiance. It is a solid and mentally straining thriller with twists and turns that become every bit as disturbing as the game itself.
Condemned: Criminal Origins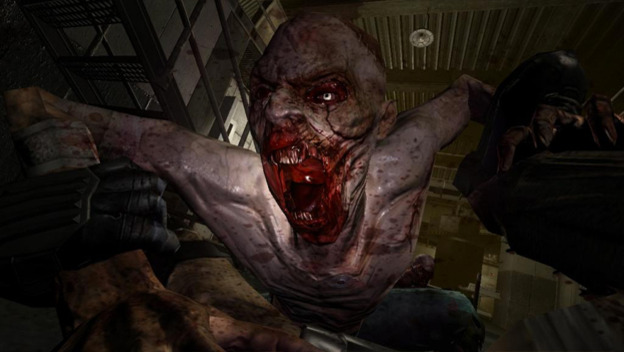 Ok. This game is seriously jacked up. You play a special agent who is tracking down a serial killer. While on the trail, after your arrival to the crime scene, you get shocked and drop your gun which is used to kill two other officers at the scene with you. After being tossed out a window, you wake up in your apartment, wanted for a double homicide. As if that isn't messed up enough, the killer stalking you is killing serial killers that you were investigating to get at you. So on top of your own waning psychological health, you have a freaking serial killer killer on your tail that wants to take you apart one piece at a time.
Fatal Frame II: Crimson Butterfly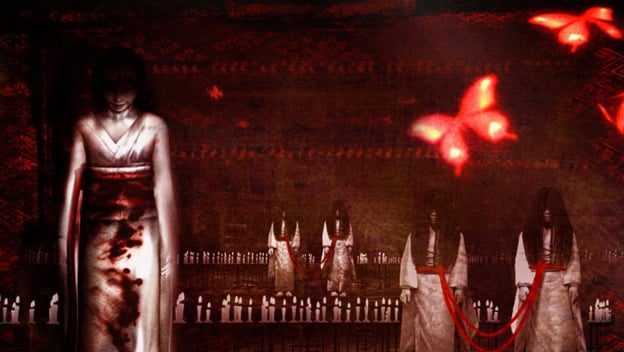 The most important thing to remember about this game is that you have no weapons. Unlike other survival horror games of the day where firepower was your best friend, in Fatal Frame you have a camera. Oh, and you use it to capture ghosts, spirits, demons and all other manner of ill-fated souls. After watching your sister follow a red butterfly into the woods, you follow her and find yourself in an abandoned village where the souls of its villagers are trapped and relive the tragedy that brought them to their end over and over again. All of it leading to a ritual called The Repentance, in which a twin must strangle its sibling so that the Hellish Abyss does not give up the souls it contains. Also, there are several different endings to this game…none of which are happy.
Silent Hill 2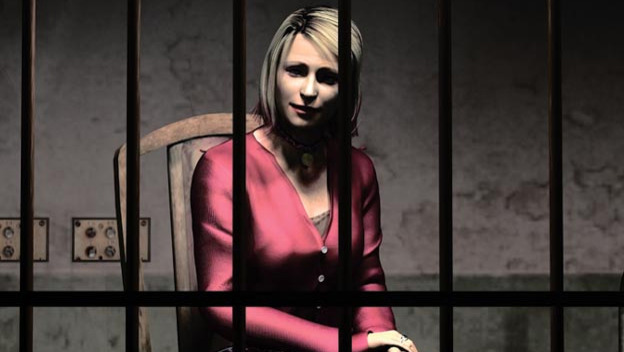 For fans of the franchise, I almost always hear that the second installment is the resounding favorite. In my opinion it was the most disturbing. First off, the fog that caused limited visibility (a staple of the series) was disheartening. Then there were the sounds, or lack thereof, that made things just a little more creepy than I would have liked. As for the monsters you encountered, I had never before played a game with such demented looking villains. I was both awestruck and disturbed by them all. Nonetheless, as I neared the end of this game, I would have never guessed what really happened and why I was in Silent Hill in the first place.
Eternal Darkness: Sanity's Requiem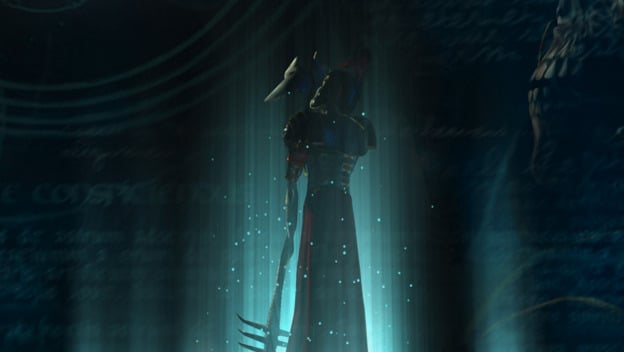 I remember playing this game over and over again on Gamecube. Apart from Super Mario Sunshine and Super Smash Bros. I don't think there was another game that I played as much as I did this one. It was just so bizarre and mind-bending that I had to keep playing it to try and do things differently and to try and affect the outcome and make it different. I loved the way that your controls got skewed as your character's sanity meter was depleted. The auditory hallucinations that happened and the crazy visual aspects made this game all the more disturbing as you played through an already twisted story.
Slender: The Eight Pages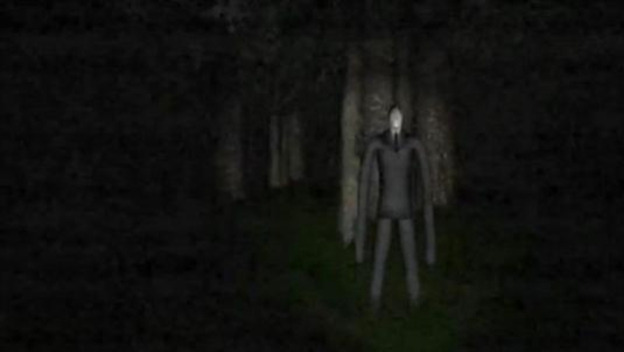 I heard stories about the free-to-play indie title, but I didn't really know what to think. I figured why not give it a shot? So I downloaded it and started playing. The premise is simple; you try to find eight missing pages of a book while trying to avoid the Slender Man. You are in a foggy wooded area and you have only a flashlight. That flashlight has limited battery life. You can run, but it decreases your stamina. The Slender Man teleports around the forest and appears at will and tries to stop you from finding the eight pages. You can sprint when he shows up, but that decreases your stamina as well. Oh, and once you find all eight pages, you're still not safe. Give it a go, you'll see why it's so freakin' scary.
Dead Space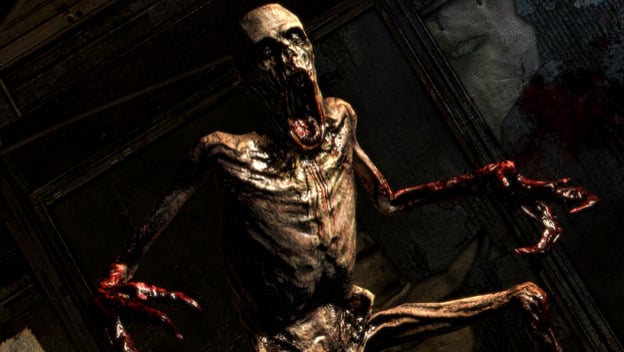 This list wouldn't be complete without noting Dead Space . This game was quite possibly one of the most terrifying games I have ever played. One of the main reasons for this is the use of ambient sound and very little music. In other games, the buildup of the musical score lets you know that danger is coming or that you are about to do battle. But in Dead Space , you get none of that. Just Necromorphs popping out at you from everywhere. You can't shoot them in the body or head and hope to survive. The greatest damage is done to the Necromorphs by shooting them in the limbs. All of these things add up to a seriously sinister title that will haunt you long after you play it.
Outlast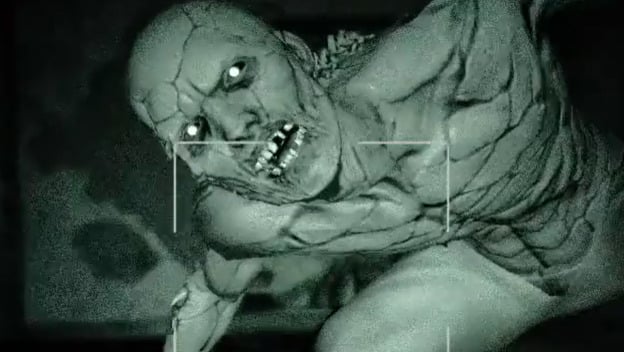 I just recently was able to play Outlast and I figured that there was no way it could be scarier than Dead Space or Slender but it most certainly was. Again, you have no weapons and will obtain no weapons throughout the game. You have a camera with night vision and a light, but they all require batteries for you to be able to see in the darkness of the abandoned asylum that you find yourself in. This game is all about finding out what happened at the asylum and trying to stay alive long enough to get out and let your story be told. Much like other games in the genre it uses diversionary events to make you focus on the wrong things and then you get blindsided when you least expect it. This game is sure to become a classic in the horror genre.
Grey's Anatomy: The Video Game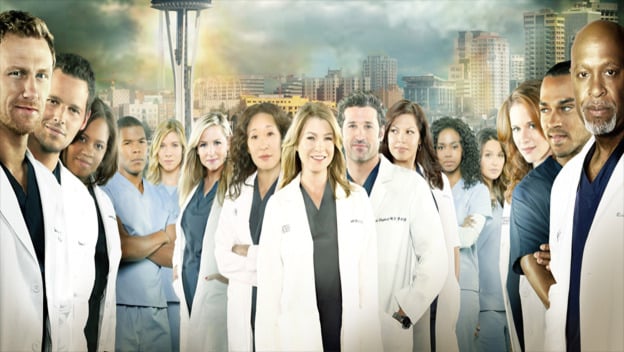 Quite possibly the scariest game I have ever played, Grey's Anatomy had me crying and praying for death. I couldn't stand the way that the minigames tortured my mind in the Challenges mode, or the horrific terrors that met my eye when trying to navigate the Choices mode. But nothing could have prepared me for the heinous ways that my mind would be contorted in frustration–the ways I would swear and writhe in my seat–or the way that I would repeatedly smash the controller into my own head to try and make the pain stop as much as I did during the surgery mode. This game has haunted my mind for a long time now. Honestly, just telling you about it makes me feel like maybe I need to go play another round of Battlefield 4 just to clear my mind. This game is the bane of my very existence. Try it for yourself. But don't say I didn't warn you about the nightmares that would ensue.