The holiday season is upon us, and odds are that at some point you'll be trapped somewhere you don't want to be. Maybe there'll be delays at an airport due to inclement weather. Perhaps you'll be trapped in a car as you're ferried from one event to the next. You could even be coerced into attending a holiday party where you aren't exactly happy or comfortable. When situations like these arrive, you've got to go mobile. There are tons of amazing handheld and smartphone games you can rely on in these situations, and these 10 will get you through any unexpected holiday delays.
World of Final Fantasy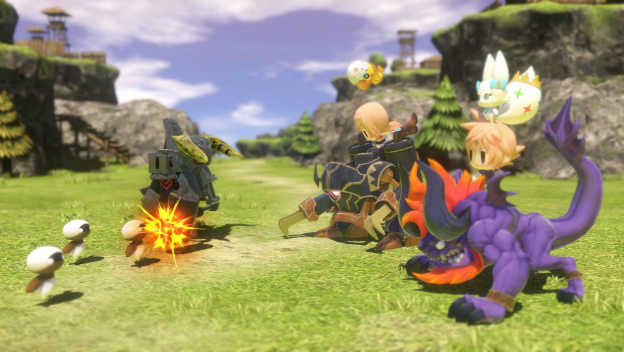 Games with a "catch 'em all" mechanic are a great way to bide your time when you're somewhere you don't want to be. With World of Final Fantasy , you have an opportunity to catch famous monsters and summons from the Final Fantasy series, as well as collect miniature versions of your favorite heroes and heroines to pop in for special attacks. The story isn't the best, but the enemy assortment, their character descriptions, and the variety of creatures in this Vita game will keep you captivated.
Jade Empire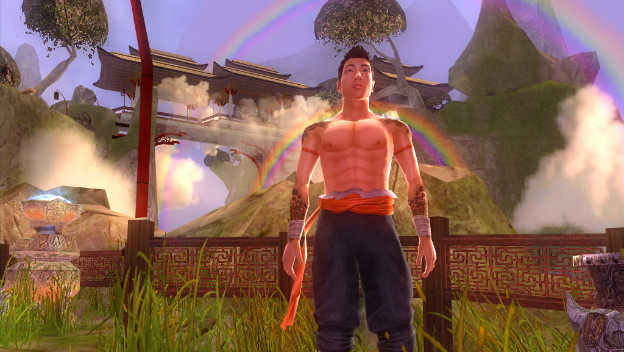 Jade Empire is a massive RPG. One of BioWare's first projects, it lets you be a kung-fu hero or heroine as you attempt to save the world as a chosen one. Now that it's out on Apple and Android devices, you can pick a hero and attempt to save the Jade Empire anywhere and at any time. Plus, this is a deluxe edition of the game that includes Monk Zeng as an option. Since you can choose different philosophies and responses to situations, you may even enjoy multiple playthroughs this holiday season!
Animal Crossing: New Leaf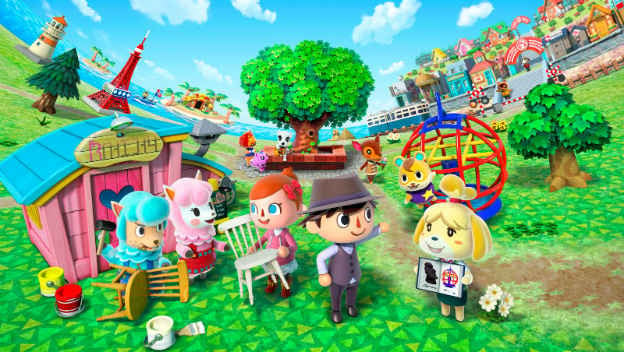 Animal Crossing: New Leaf always has a way of sucking 3DS owners in. Going through daily events can be unexpectedly relaxing. Especially since the recent "Welcome amiibo" update adds a list of tasks we can accomplish every day to earn coupons for campground furniture. People searching for a more brief activity in-game may want to turn to the newly added Desert Island Escape and Animal Crossing Puzzle League minigames. Isabelle really thinks you need to return to your post, Mayor.
Bully: Anniversary Edition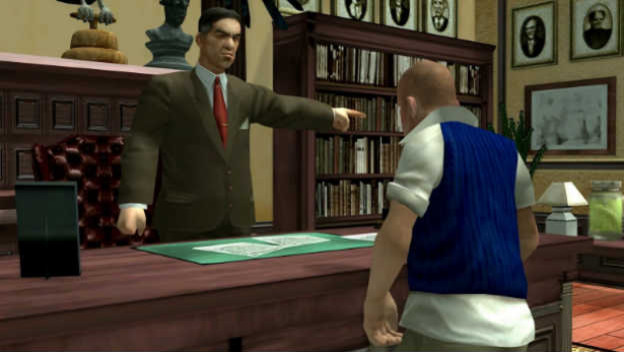 Can you believe Bully is 10 years old? It's almost as old as its hero, Jimmy! What better way to celebrate and honor that anniversary than by playing it on your Apple or Android device? The Anniversary Edition has all of the Scholarship Edition's extra missions, classes, and clothing, while also adding in turn-based Friend Challenges where you can participate in multiplayer games with friends. This game looks as good as ever, despite its age, so head back to school over your vacation.
Lara Croft Go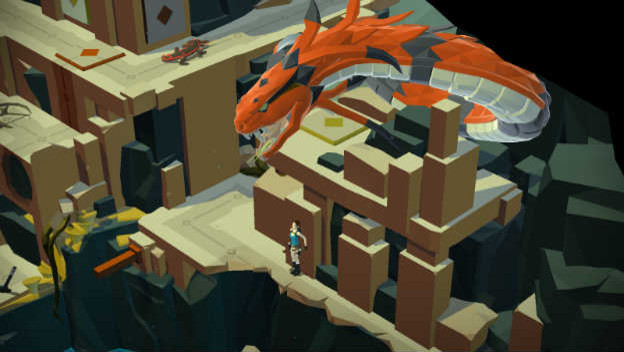 Square Enix really has something special with its Go series (not to be confused with Pokemon Go , of course). In Lara Croft Go , you're helping Lara Croft explore ruins, solve puzzles, and complete missions as usual. The catch? Everything is turn-based. You have to plot out every move, making sure you do everything in the right order. Vita, Apple, and Android owners can all help Lara through this mission, step-by-step, when they aren't busy celebrating this holiday season.
Grand Theft Auto: San Andreas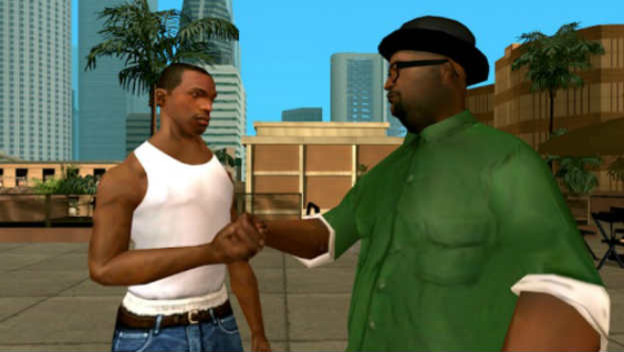 Each Grand Theft Auto game has things that make it special, but there's something about Grand Theft Auto: San Andreas . It's a story that resonates. Carl Johnson escaped from Los Santos, only to get pulled back in to save his family and friends after his mother's death. Revisiting Los Santos, San Fierro, and Las Venturas on your Apple or Android device is an amazing thing. Especially since you have multiple control schemes that make it as comfortable as playing the game on a console.
Minecraft: Pocket Edition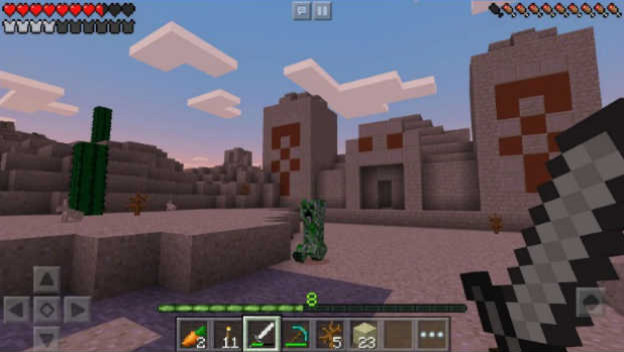 Minecraft is the sort of game that can eat up hours of your life as you attempt to construct amazing buildings, explore every region, and build yourself up into someone who can survive zombie and dragon attacks. Minecraft: Pocket Edition for mobile might not be as robust as the PC version, but it's been constantly growing. Especially since The Boss Update lets you bring add-ons into your games. If you're trapped somewhere this holiday season, Minecraft will surely keep you occupied.
Pokemon Sun and Moon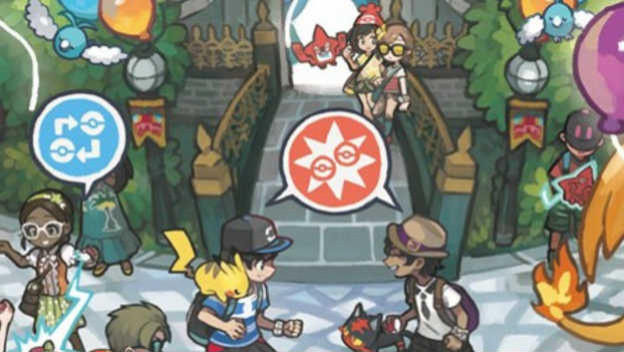 Pokemon Sun and Moon are amazing games. These are incredible adventures that totally shake up the traditional formula, letting 3DS owners travel around the Alola region catching new Pokemon and new forms of old Pokemon. Instead of gyms, you go through Island Challenges to prove yourself to the four Kahunas. If you haven't become a champion again yet, the holiday season is the perfect time to go on an island vacation.
Pokemon Go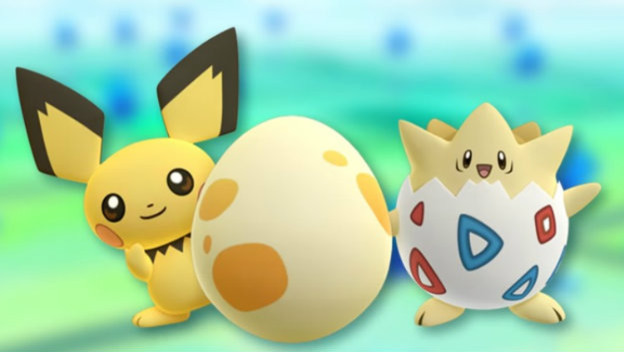 Pokemon Go is the kind of game where you're rewarded for playing while traveling. Different regions have different Pokemon. Getting out of your comfort zone, as you would during a holiday trip, means you cold end up exposed to all kinds of creatures you wouldn't normally have opportunities to catch. Add to that a new update that offers baby Pokemon like Pichu, Cleffa, and Togepi in 10km eggs and places Santa Pikachus in the wild until December 29, and you have plenty of reasons to fire up this Android and Apple app on the road.
Super Mario Run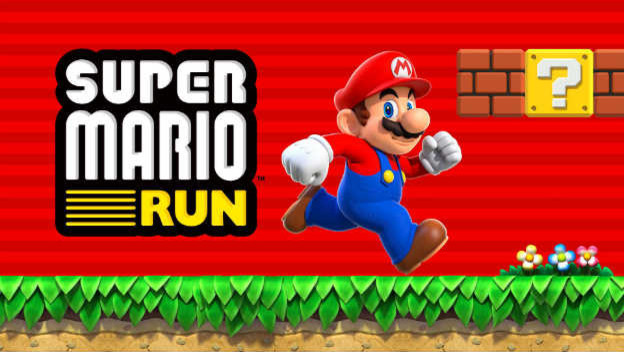 Everyone was already talking about Super Mario Run before it was even out. Now that it's here, this is the perfect game to make your holiday buddy. This Apple (and eventually, Android) adventure will give you a chance to go through specific Super Mario levels with a single touch. Here's how I see this happening. You try it for free when really bored and desperate. Then, after those first four levels hook you in, you go ahead and pay for the full game and conquer all 24 of its levels.