Video games are cool, especially since you can play them with your friends. And when you're hanging out with your friends, sometimes you do stuff like drink a beer or two. Doing both of these things at the same time is inevitable, depending on your social circles. There are drinking games associated with certain games, and there are certain games that are just goofy enough that playing them while affected by substances is more fun than frustrating. These are those games. (You're probably justified in wondering whether or not I'm qualified to write this list. I plead the fifth.)
Jackbox Party Packs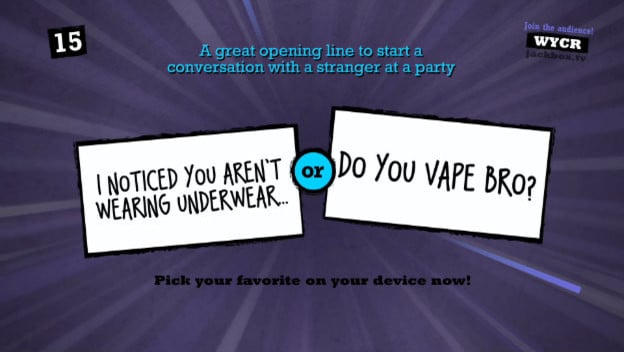 Those Jackbox Party Pack games are weird. They aren't actually that fun or clever on their own, despite all their attempts to be. Instead, what drives this series is how it's based almost entirely on user-generated content. Usually, it's down to people using The Jackbox Party Pack 's games as a medium to make everyone else in the room laugh. That, combined with how easy it is to setup, makes it an ideal game for a group of people that might not be all gamers (or sober).
Gang Beasts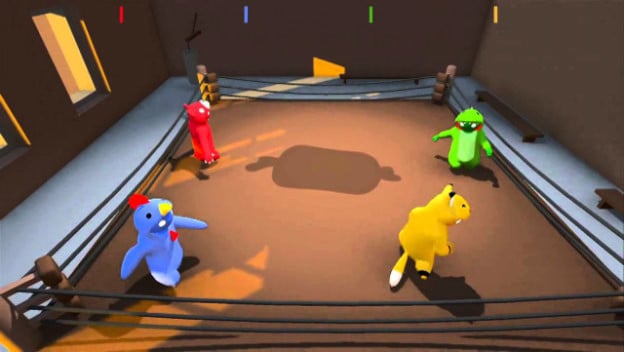 Wrestling games can be a fun way to entertain a group of people, but they're far too insular and cumbersome to really get the most out of, unless everyone involved already sort of knows what they're doing. That's where Gang Beasts comes in. This goofy (and affordable) nonsense game is mostly about watching a gang of wiggly monsters flop around and crash into each other. It's a hilarious display of weird physics crashing into each other, and that's always a riot.
Bomberman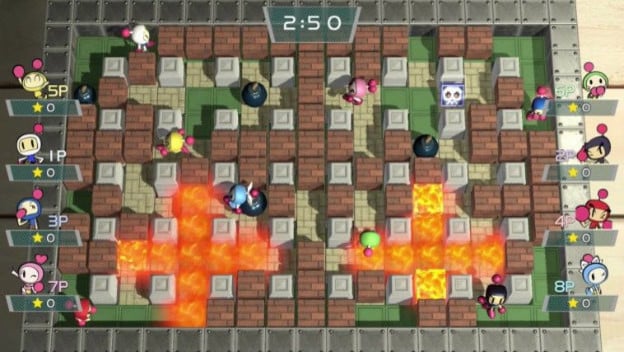 Bomberman is always fun, but sometimes it can feel a little shallow if you're playing for a long time. That's why when you introduce outside influences, such as house rules, punishments, and alcohol, you can really enhance the Bomberman experience. Konami's recent Super Bomberman R makes it even better, with its 8-player support, wacky DLC characters, and bizarre stage gimmicks.
Rock Band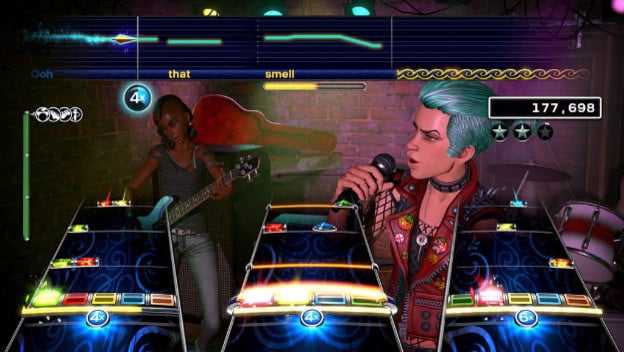 I'm aging myself a bit here. Nobody gives even a little bit of a crap about Rock Band anymore. But at its peak, this room-filling music game extravaganza was awesome. All my friends had a set, and it was ready to go no matter whose crib was the night's crash spot. It was fun, accessible, exhilarating, and who doesn't like loud music? It's dead now, but Rock Band was a monumental party game.
Tetris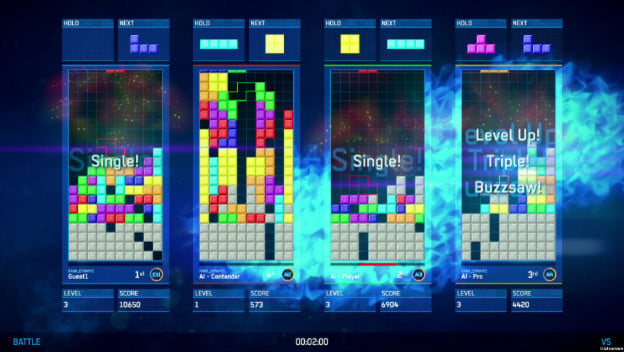 You don't drink by yourself, and we're definitely not suggesting you get drunk and play a solo round of Tetris . There's nothing special about that. However, there are Tetris games with multiplayer, and multiplayer Tetris usually goes above and beyond to mess with the folks playing it.
Tetris DS for example, let up to ten players hook up with only one copy of the game. The power ups it introduces are so wild that the screaming and trash-talking is as organic as it gets.
Dynasty Warriors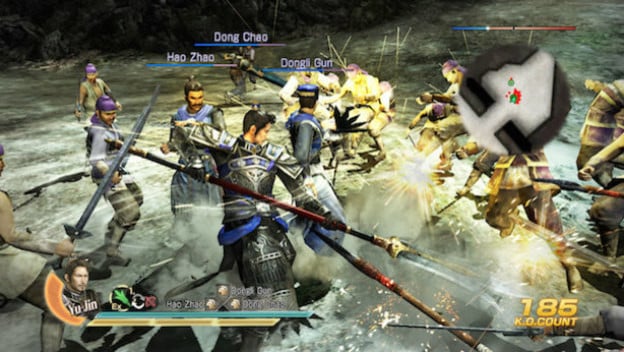 I sincerely hope I live to see a day when more than two people can play a Warriors game together. Until then, these games are still pretty great co-op button mashers. If you get the one based on an anime series or other video game franchise, there's also a lof of color and spectacle to go along with it. If you like to relax and drink a few rounds with your best friend, Musou is an excellent pairing for that sort of hangout.
Smash Bros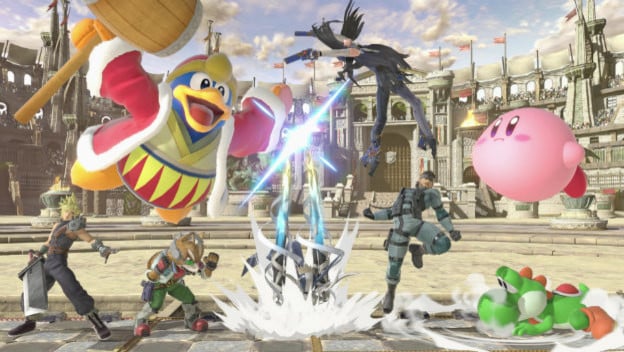 Smash Bros is a great video game for drinking and party environments for pretty much the same reasons other big multiplayer games are. You can get a large group to play together, it's flashy, it's easy to play, and plenty of funny stuff happens that can get a whole room reacting. It can even get intense when a few members of the group are pretty good and it gets down to just them.
Chrono Trigger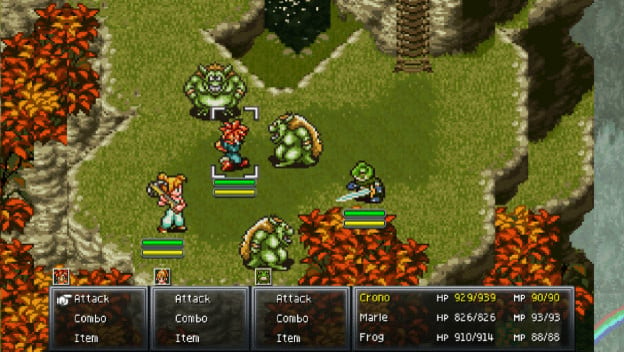 I was at a party one time and got pretty sauced, and then I totally played Chrono Trigger on my DS to wind down at the end of the night. It was pretty awesome, but that's probably mostly because I really like Chrono Trigger . Anyway, if you do play it, you should play it on the DS. It has all the PS1 cutscenes with no PS1 load times, there's a new translation, and it has an extra dungeon. It's pretty cool.
Mario Party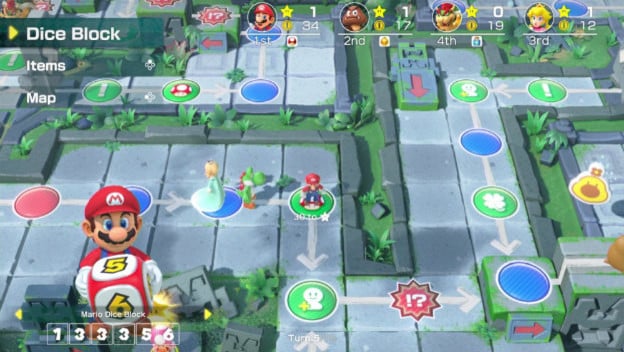 You have to tread carefully with Mario Party . For one, playing a game that's literally called Mario Party at a party can be a pretty wild misstep. You have to read the room. Second, these games can be fun but they're also very corny. Again, you have to make sure you're dragging one out in front of the right audience. But when the stars do align, Mario Party is amazing in an actual party environment. It's all because of the performative anger and intense friendship betrayals that come part and parcel with the series.
Mario Kart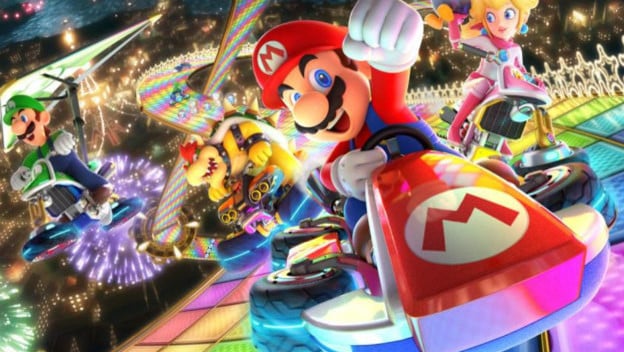 Mario Kart is the ideal party game. It's the king of dorm room ragers. But really, it is perfect for any group that wants to combine booze and games. There's even a semi-official Mario Kart drinking game, which hasn't really happened with other games at the same sort of scale. The rules of the Mario Kart drinking game are actually really intense too, so drive responsibly, folks.