We all have games that we want to see come back. Most of the ones I would like to see come back didn't make this list, like Boogerman: A Pick and Flick Adventure. And it's probably a good thing because all the gamers I asked about this gave me way better ideas than what I had. So to all the gamers in Ohio, Illinois, Kentucky, Indiana, Missouri, Tennessee and Florida that answered my questions, thanks for your input. This week, we're taking a look at the top ten games that gamers want to see rebooted or brought back from the graveyard of forgotten franchises.
Eternal Darkness: Sanity's Requiem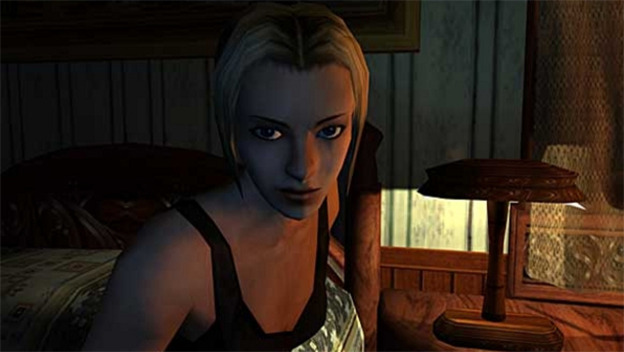 It first made its appearance on Nintendo's Game Cube system and made short work of my nerves. There have only been a few titles in gaming history that have truly given me the heebie-jeebies. This game messes with your head. But not like Dark Souls did in the way that it frustrates you in every way possible. ED:SR gets inside your mind and tries to scare you. To me, it succeeded. As the sanity meter goes more and more into the red, your controls get more and more skewed and eventually they go completely random on you. Trekking your way through this game with jacked up controls is not a fun place to be. For that and many other reasons given to me by readers, we feel Eternal Darkness: Sanity's Requiem deserves a reboot.
Metal Gear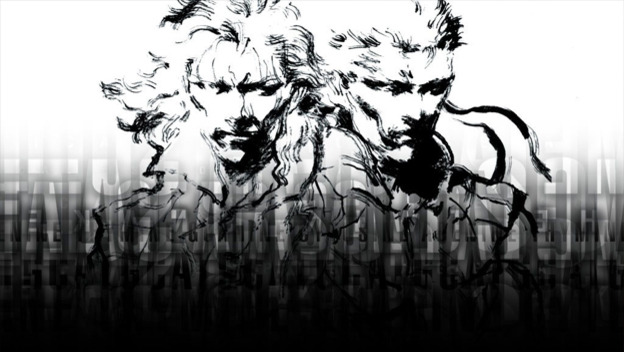 This NES title gave birth to one of the strangest and long-lived franchises in gaming. One of our readers suggested that Kojima games go all the way back to the beginning and reboot the original stories in modern formats. Making a run at Outer Haven (later, Outer Heaven) would be an amazing romp through the origins of the franchise. We already know what happened before it from playing MGS: Snake Eater, but now we could follow the over-arching story as it unfolds, all the way up to and through the canon of games we already know and love. I agree that this could be a reboot of awesome proportions, as long as Hideo Kojima doesn't go super-weird on us with it.
Conker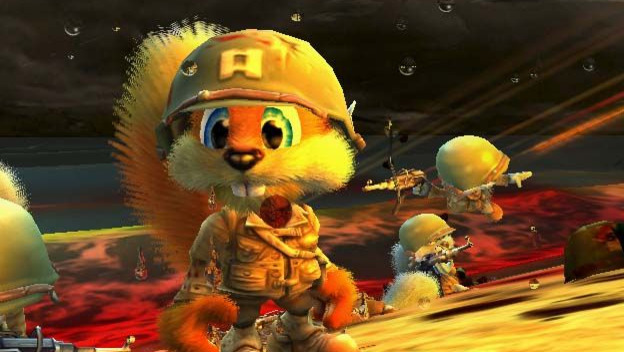 This dude has been showing up everywhere in my email lately. This furry, mischievous rodent has always had a knack for bringing the pain and insanity until the cows come home… And then he gives them diarrhea. He has stormed the beaches of Normandy and fought evil teddy bears everywhere. Who knows, maybe his violence-soaked approach to defeating his foes could be blended into a crossover title where Conker and Naughty Bear square off. That might actually be a good time. Because so many of the readers who responded to me over this named Conker as a title worthy of being brought back, I had to include him in the lineup.
Knights of the Old Republic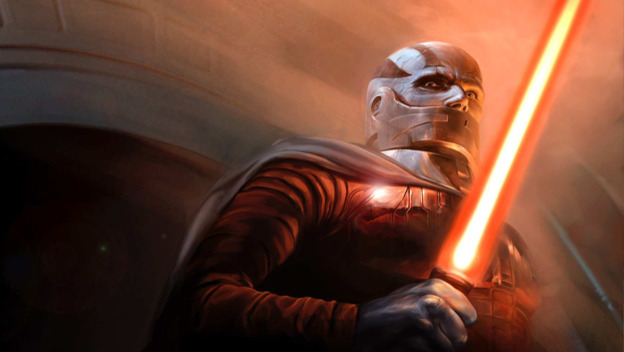 With The Old Republic not doing so hot in the online MMO category, more than a few of our readers named KOTOR 1&2 as a title/franchise worthy of rebooting. I couldn't agree more. These games are my favorite Star Wars branded games ever. They effectively entered new characters into the canon of Star Wars and tied the stories very well to what was to come in the universe following the events of the games. It gives you choices to make. You can learn both from the dark side and light; you can kill someone or not and know that your decision is going to make a difference in the game as you continue. Its success is, I believe, the reason that the Mass Effect trilogy of games did so well. KOTOR introduced us all to a new kind of action/RPG and that is why we say it's worthy of coming back.
Dino Crisis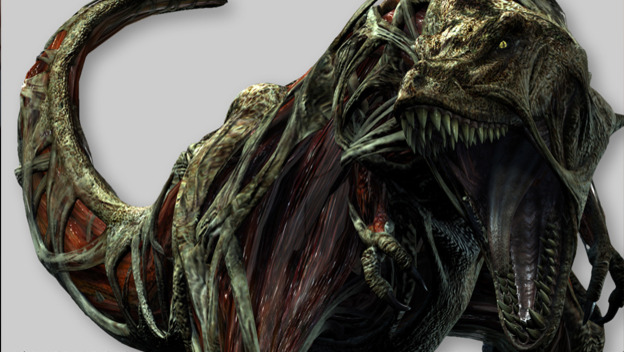 For me, Jurassic Park's scares have nothing on this title. This game was touted as a survival panic game rather than survival horror. Capcom took what they had already learned from the success of Resident Evil and took it into a whole new territory. This game is full of all the things we loved about RE. It has limited carrying capacity, limited camera angles, constrictive movements, low lighting, and all other manner of things that add to the scare factor. In the Original RE, a zombie dog bursts through the window at you in a dark hallway early into your journey through the mansion. In this game, one of your team gets chased and eaten by a freakin' T. Rex in the first ten minutes of gameplay.
Metroid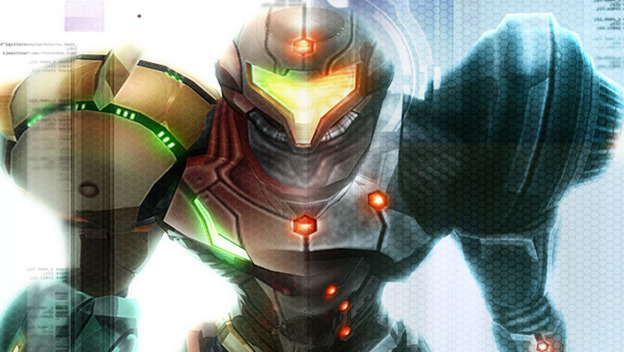 There have been many attempts to re-imagine this franchise. Some are good, while others just seem to fall short. Samus Aran is definitely a character deserving of a solid, current-gen (or even a next-gen) reboot. Just her arsenal of weapons and upgrades lend themselves to proven epic gameplay; so why not continue the tradition? Think of it this way: Let's take the Halo model and apply it to Samus as she sets down on another world to — you know what? I'm not going to say anymore. Let's just go with the fact that anyone who has ever played a Metroid game and liked it played another. They probably played them all. I know I did. Not to mention the fact that when everyone found out for the very first time that Samus was a woman, their minds were effectively blown. She was the first true female badass in gaming.
Parasite Eve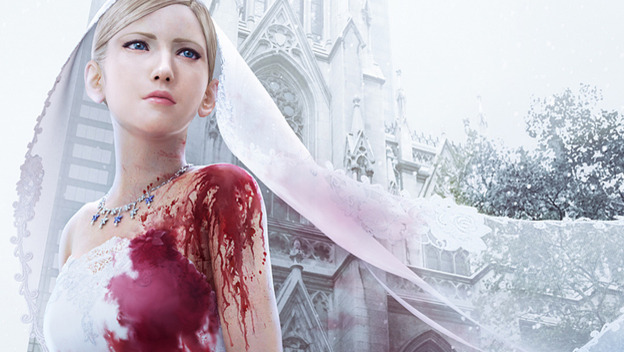 This Square-published title is one of the craziest and best action/survival horror games I have ever played. So naturally, when this name got mentioned in an email for a reboot, I agreed. The first few minutes of this game blew me away. I had never even seen anything so messed up as an entire opera house worth of patrons bursting into flames. Then, to notice that only Aya and her date were still alive? Then, after I get to Melissa on the stage and she says some enigmatic drivel about mitochondria, she runs off and turns into a deformed beast and disappears into the sewer? I immediately thought, "why can't the real opera be this awesome?" For this event and the many others that follow it, I am nominating Parasite Eve for a reboot.
Mega Man Legends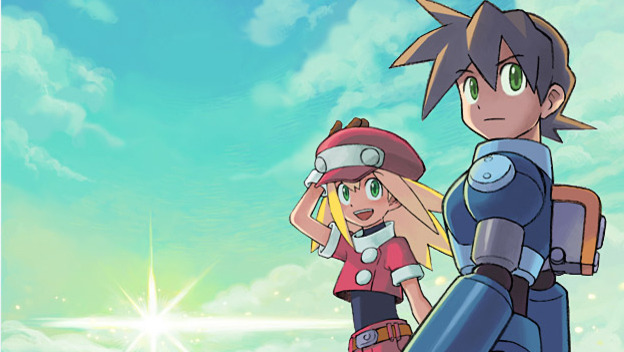 I know this one is a touchy subject. But I agree with every single person that emailed me this title. Capcom screwed Keiji Inafune, and the rest of us by cancelling this series. Fans from all over the world cried out for justice when Mega Man Legends 3 was canned. Keiji Inafune even tried to shop a different development team to Capcom, but they claimed that there "wasn't enough interest" to pursue production on this title. Did they bother to read anything that was posted on every major gaming site from Tokyo to New York City and all points in between? People have been asking for a new Legends game for a very long time. When the announcement came that Legends 3 would be coming to the 3DS, people got excited. I got excited. So, Capcom, listen to us. We want Mega Man Legends 3. I don't know if it counts as a reboot, but we want it anyway.
The Legend of Dragoon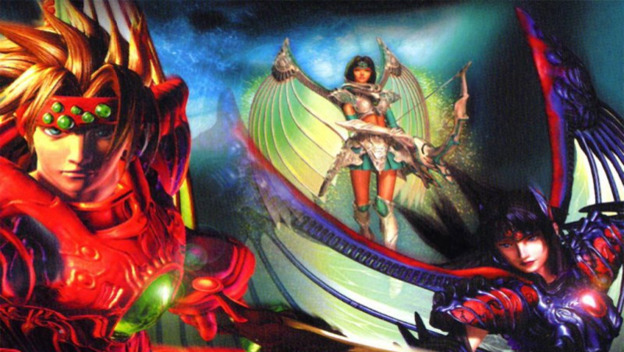 When Sony Computer Entertainment and Yasuyuki Hasebe dropped this bomb on me, I almost forgot that there was even a Final Fantasy franchise at all. This four-disc monster for the PlayStation is one of the most epic RPGs I have ever played. And honestly, it's the only one besides FFVII that I still own and play from that era. This game needs a re-imagining. Square has continued to ignore its fans long enough that someone needs to step up and put this gem back on the shelves in all its glory – with a next-gen update. With all the new graphics engines coming down the pipe and the dawn of next-gen right around the corner, The Legend of Dragoon could make an excellent first entry for RPG gamers in the next generation.
Fear Effect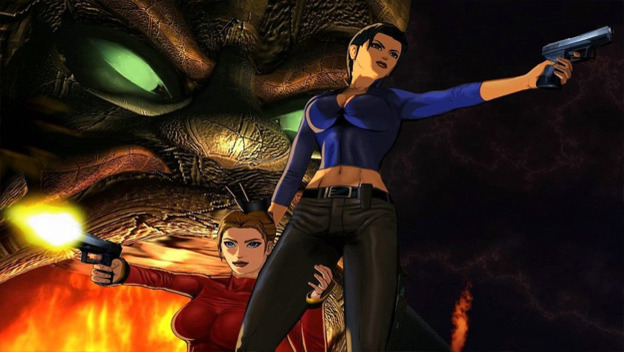 Another PlayStation title that blew me away. I am putting this one at the top of the list. When I read its name from one of the emails I received, it immediately took me to one of the game's Chinese Hells I love so much. There are two games in this series. Fear Effect takes you on a chase through Hell to find a murdered Triad boss and twists you through a plot where your fate, and ultimate demise, is revealed to you. In Fear Effect: Retro Helix, you wander through the pasts of Hana and Glas (the two main characters from FE) and then are joined by Rain Qin, who is closer-than-close with Hana. This game pulls you through multiple Hells where people in the living world must burn items to send them to you in Hell for use. Both games are a cell-shaded adventure of awesome proportions and are definitely worthy of a reboot.