Indie games are slowly but surely saturating the mainstream gaming market. Big companies are looking to these smaller development groups to create new and original content for them. Often times they even allow the small fish companies to maintain creative control of the IP and just publish it and watch the money roll in. So, that being said, it's time for us to look to the future. The future of gaming, and the very near future in which these titles will be released.
Routine (Lunar Software)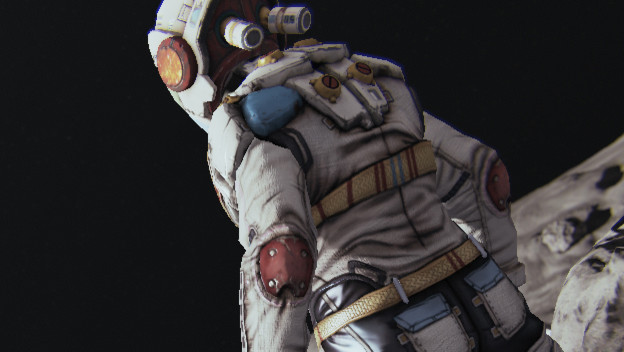 This quite honestly looks like the game that Aliens: Isolation should have been. Where Isolation tried really hard to be creepy, Routine just is creepy. In the same way that the first Dead Space had nearly no soundtrack at all and a bevy of disturbing noises to unsettle even the most sturdy nerves, Routine uses the ambience of the areas you explore to create an auditory eeriness that is most definitely disturbing. Basically, you go to a space station that is orbiting the Moon. All coms with the station have been lost and once you arrive, it appears abandoned. So it falls to you to find out what happened.
Broken Age (Double Fine Studios)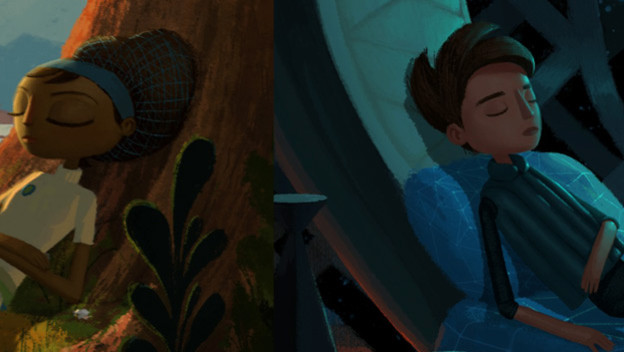 Broken Age chronicles the journeys of two seemingly unconnected teenagers. Vella is a headstrong village denizen who refuses to let her community be terrorized by an ancient monster that takes girls as offerings in exchange for peace. In the outer reaches of space, Shay begins to question the confines of his comfortable and solitary world managed by a motherly computer. From the minds that brought us games like Brutal Legend and Psychonauts, this game definitely looks striking. The soundtrack is awesome from what we've heard so far and honestly, it just looks interesting.
The Witness (Thekla, Inc.)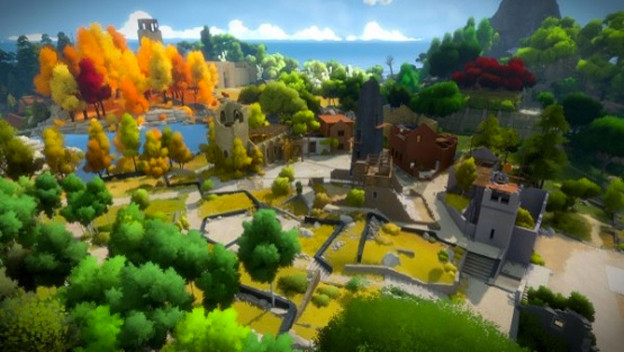 The team that brought us Braid is at it again. Only this time, they are taking something very cool and bringing into the new age. Drawing from the success of titles like Riven and Myst, Jonathan Blow intends to bring that same vibe into the world of The Witness. It will be released on iOS, PC, and PS4. They are even bringing in some of the former Cyan, Inc. staff to help create the visuals for The Witness. And even though they have remained fairly tight-lipped about it, we are pretty sure that The Witness could be the game that brings the magic and awesomeness of games like Myst to the new generation of gaming.
Entropy (Artplant)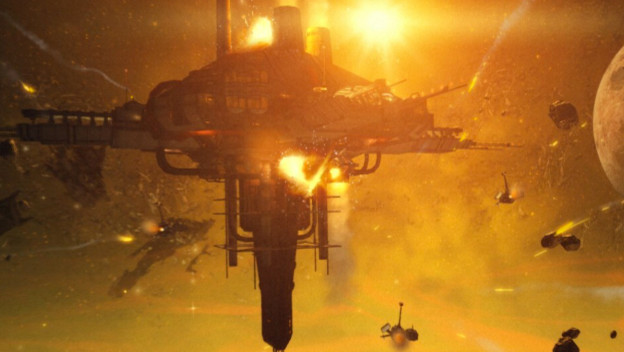 If you have ever wanted to engage in an all-out, Star Wars style space battle, then look no further. You can train, fly, mine, build, and survive in a vast universe created for one thing only – war. You can grow and build your fleet to engage your enemies and trash their dreams. You can create your own character or race and develop them as you build your fleet. You can fly out into the ether and lay waste to anyone who stands in your way. But be warned. This space-battle MMORPG is rife with folks just as ravenous as your ambition. Don't let it get the best of you.
Thumper (DROOL)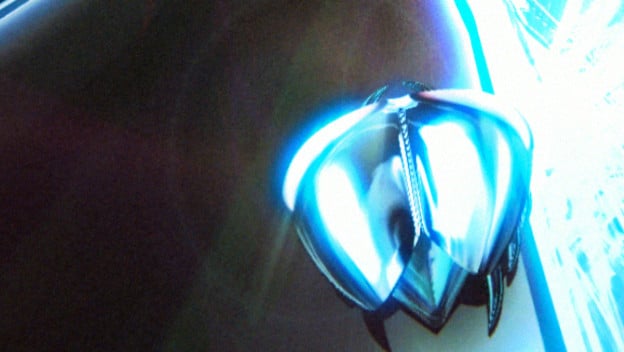 There are only three things to this game. A beetle who loves to race to music, a ton of flashy neon-lit goodness, and enough banging dance beats to pound your eardrums into submission. It is a racing game at its core, where a pulsating beetle races to different tracks of music. These tracks induce varying degrees of difficulty within each level. And on top of the racing element, there is a rhythmic component as well where timed button presses make the difference between more racing and a horrible death for your beetle.
No Man's Sky (Hello Games)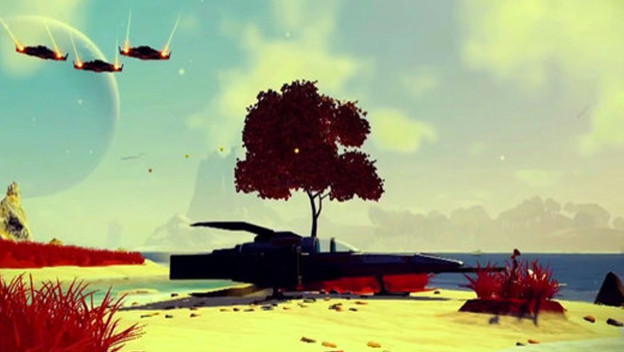 After their brick-and-mortar studio flooded this past year and getting no help from their insurance company, Hello Games was able to continue on with production due to the awesome support of their gamer base and fans. This game is all about one thing – survival. But it's not like you're thinking. It's about surviving on not just one world, but any of them. Yep, you can travel to any world you can see in the night sky and explore it. With its nearly infinite, procedurally generated universe, you can explore damned near everything. Just make sure you live long enough to see it all.
Aztez (Team Colorblind)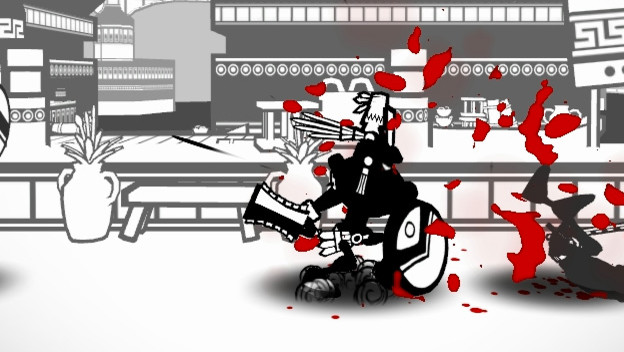 If you like Super Smash Bros. then you may want to give this game a look. It has the visual vibe of Mad World and all the brutality of the Mortal Kombat series as well as the vast combinations of combat that Smash Bros. has to offer. It's all rolled up in a neat little package that is both visually stunning and totally brutal. Blood, guts, and carnage are the orders of the day as you hack, slash, and maim your opponents on your way to becoming the greatest warrior your tribe has ever known. It may be a fighter at its core, but it looks to us like it could be something very worthwhile. Most definitely worthy of a mention.
Rime (Tequila Works)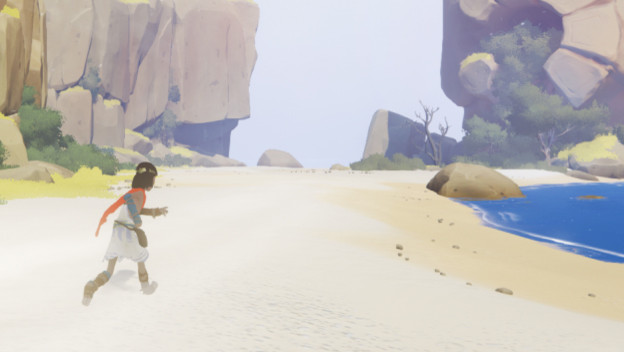 Rime is an open-world, third-person adventure/puzzler that will be released on PS4 very soon. This game has a little of the feel and vibe of Journey. But it revolves around a young boy who must escape an island and a curse. But what's interesting is the use of the environment to further the puzzle aspect of the game, rather than coming up on a puzzle and working it. You are in the puzzle itself and have to figure it out. Much like Journey, there is no spoken word to assist you on your way, only environmental sounds and ambient noises exist to guide you. This games looks awesome and, honestly, we can't wait to play it.
Stash (Frogdice Games)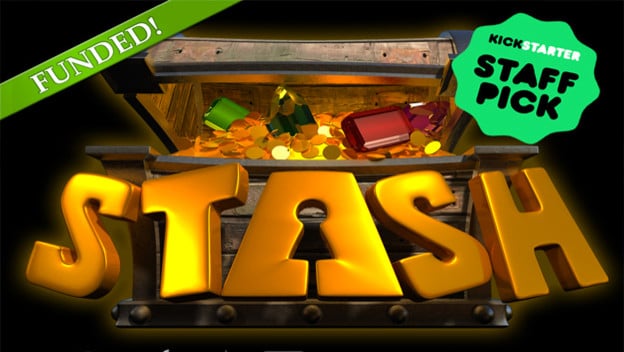 If you are a fan of loot-hunting, character customization, PvP action and table-top gaming – look no farther that Stash from Frogdice Games. This game combines the table-top feel while giving you a procedurally driven world in which to play. You hunt loot, you build up your base of operations and you deck out your home however you see fit. You'll be able to engage other players to steal their loot or band together to raid the dungeons that appear throughout the world of Primordiax. Frogdice has long been known for their mixing and matching of classic gameplay types to create something fresh, yet familiar. Stash looks to be no exception to that rule.
Kingdom Come – Deliverance (Warhorse Studios)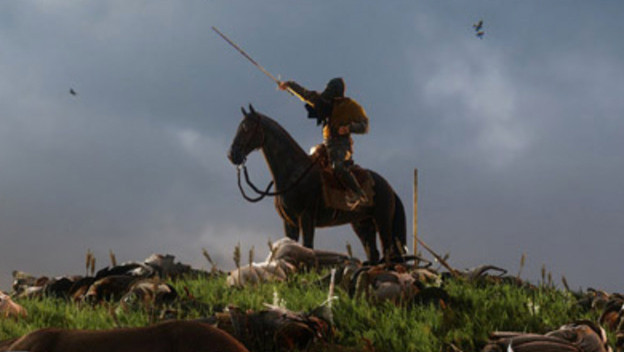 I am not going to lie. When I first saw trailers for this game, I swore it was a big company with millions to spend on marketing and hundreds working at building it. Turns out that it's from indie studio Warhorse. Even though it looks like it could very well be the next installment of the Elder Scrolls series or even a sequel to the Witcher titles, it is its own thing. Warhorse hopes to release this game in three acts, but it's not just a story driven RPG. Warhorse was very keen on the idea that you could approach each situation however you saw fit, leaving you to deal with the consequences of your actions in the story.