The Justice League has been around since 1960–when it was introduced in The Brave and the Bold Vol. 1 #28 . There are seven founding members, and they are all household names like Batman and Superman. But there have been other groupings of Justice League heroes. From Justice League America and International to the Justice League Elite, there has been an ever-expanding cast of characters that have served under the banner of the Justice League. But as with all large groups of do-gooders, some of them fall by the wayside, beneath the shadow of their A-list compatriots. So we thought we would remind you of a few Justice League members that you might not remember.
Vibe (Paco Ramone)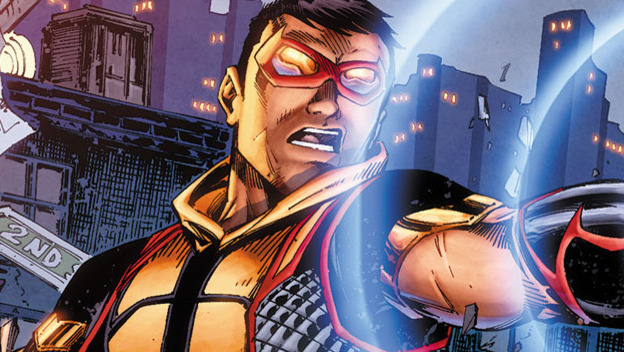 Vibe came on the scene in the Justice League Detroit team. It is shortly after the original Justice League disbands and the remaining members decide to regroup and rebuild in the Detroit area that young Paco gives up his life of crime to become a member. He proves to be a little unstable but a valuable asset to the team. He is instrumental in defeating Despero during the Crisis on Infinite Earths storyline. One notable thing about Vibe is that he is the first Justice League member to be killed in the line of duty.
Rocket Red 7 (Vladimir Mikoyan)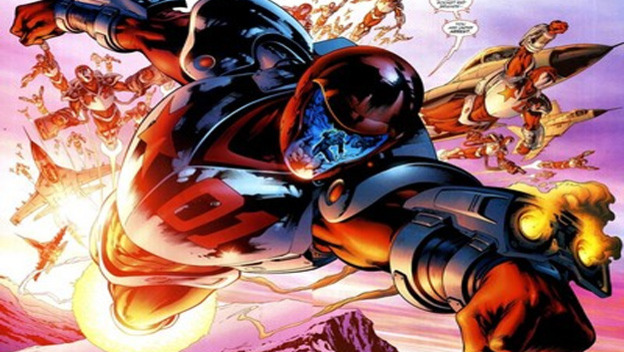 Vladimir is one of the original members of the Rocket Red Brigade, a Soviet super-team created by the Green Lantern Kilowog. Vlad also turns out to be a Manhunter cyborg. But before his Manhunter status is exposed, he is invited to join the Justice League International team. Unfortunately, once he is exposed as a Manuhunter cyborg, he turns on his comrades and is eventually defeated by Booster Gold and other members of the Justice League as well as the remaining forces of the Rocket Red Brigade.
Doctor Fate (Kent Nelson)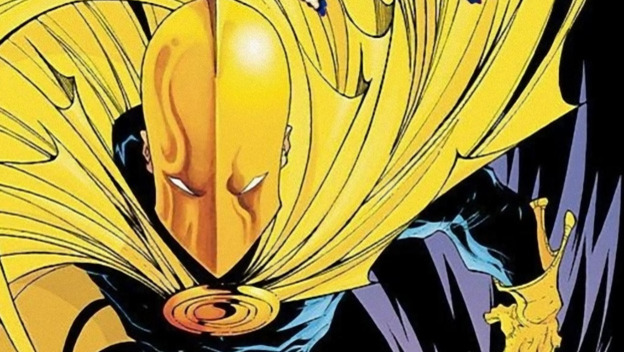 Young Kent sees his father die in front of him during one of his father's archaeological digs–the one in which he finds the tomb of the Egyptian wizard, Nabu. Upon Kent's father opening the tomb, a poisonous gas is released that kills him. Nabu takes pity on a now fatherless Kent and gives him a helmet, amulet, and cloak that give him mystical abilities. Kent would go on to join the Justice Society and eventually the Justice League. He serves in World War II as a paratrooper and even as a physician before his magical abilities can no longer keep him young, causing him to die of natural causes.
Maxima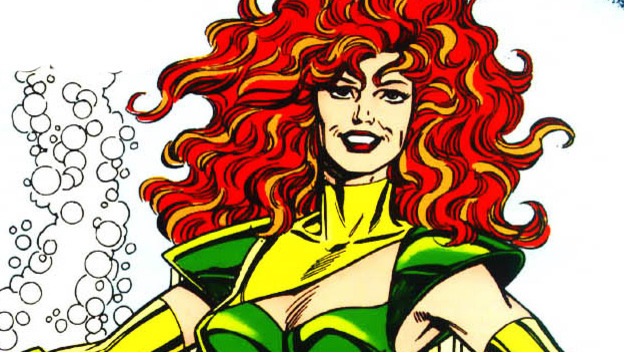 This princess of the planet Almerac comes to Earth in search of Superman. She comes to offer herself to him as a potential mate. She tells Superman that she can give him something that no woman on Earth can…children. When Superman declines her offer, she becomes enraged and sides with Brainiac for a short time. But realizing this is a bad move–she turns on him and helps the Justice League defeat him. She then becomes a member of the Justice League and even helps them defeat Doomsday. But all the while, her reasons for doing so are to get closer to Superman and offer herself to him again. Except once he is married to Lois Lane, he wants nothing to do with Maxima. This sends her into a vengeful and murderous rage that lasts until her eventual demise in Man of Steel #117 .
Agent Liberty (Benjamin Lockwood)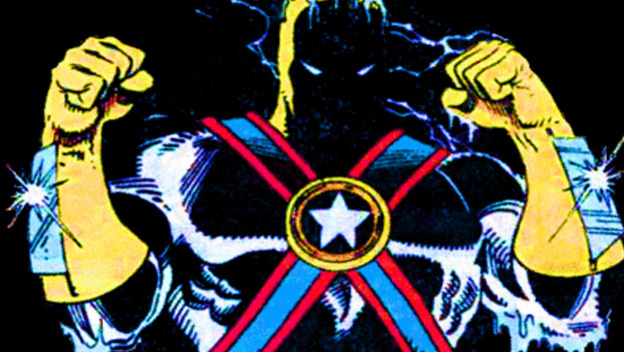 Starting his career as a CIA agent, he becomes disenchanted with the Agency and the government as a whole and joins the Sons of Liberty, who outfit him with the gear he uses until his death. He eventually turns on the Sons for their tactics and helps the Justice League to defeat them and become a member for a short time. He helps the League defeat Brainiac and is even present during the final battle between Superman and Doomsday. He is eventually killed by Superwoman, who has been blackmailed by her father to do so.
Scarlet Skier (Dren Keeg)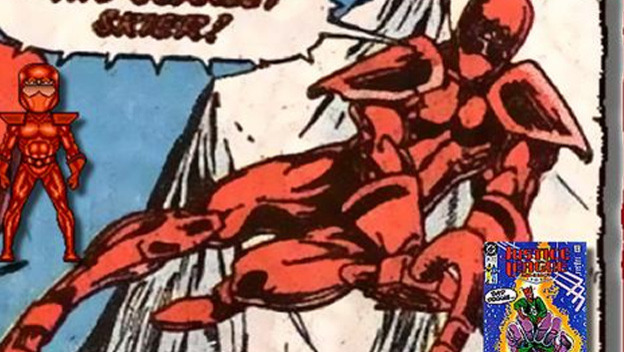 Having one of the most unfortunate names in comic history is only part of his troubles. The Skier was created as a direct parody to Marvel Comics' Silver Surfer. He is a herald of an intergalactic evil being known as Mr. Nebula. He gets fed up with being a herald for Nebula, so he tries to escape, but he is continually thwarted by Nebula until he is captured by L.E.G.I.O.N. and held for his crimes. He is eventually freed and goes after the one who imprisoned him, G'Nort. He fights him, fails, and then tries to commit suicide to "save his honor" but is saved by G'Nort, who hooks him up with the League–he joins the comical Justice League Antarctica.
Mystek (Seong)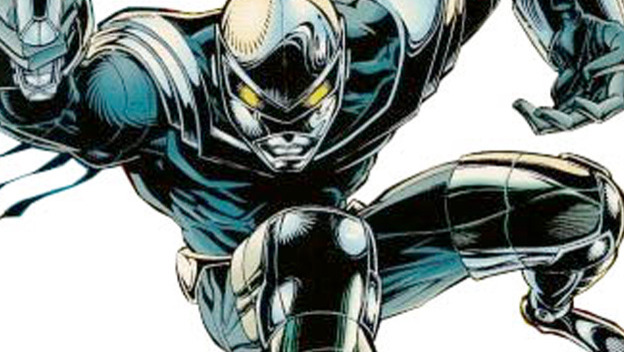 Even though this character looks like an intensely muscular man, it is actually a petite Korean girl inside a suit. Seons's father was captured due to his work on a sensitive government project. She eventually has a suit sculpted to look like a man so that she can mask her true identity. The Martian Manhunter offers her entrance into the Justice League Task Force, but her time with them would be short. On her first mission, she has to travel into space to help save a fellow League member. But her claustrophobia gets the better of her, and she blasts her way out of the space pod and is sucked into space and dies.
Antaeus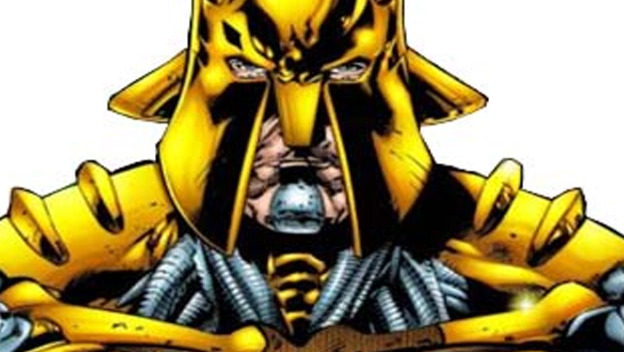 This Antaeus was seen as a member of Maxie Zeus' New Olympians. His origin has never been revealed, but he has super-human strength and limited invulnerability as long as he stays in contact with the natural earth. Antaeus is invited to join the League just as the rest of his life is falling apart. However, he finds it very difficult to accept the League's position on non-interference with affairs of state, and he resigns his membership and kills President Mehtan of Kirai. He then fights the JLA to a standstill; Superman recommends they allow him time to cool off–as the weeks go by, thousands die in a civil war in Kirai. Antaeus realizes the consequences of his actions and kills himself, to Superman's deep grief.
Kasumi (Cassandra Kane)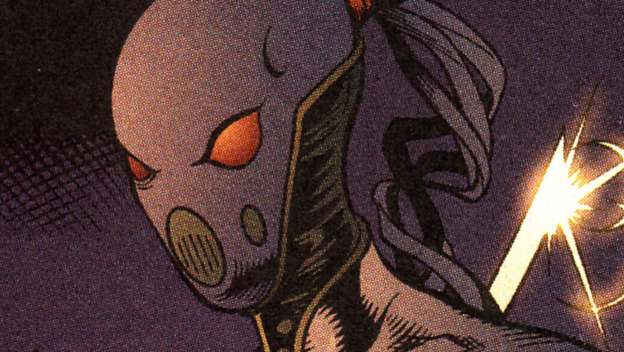 Kasumi is only one of the many names that Cassandra Kane is known by; she has also operated as Batgirl and currently operates under the name of Blackbat. Cassandra goes undercover for Batman in the Justice League Elite, working under Sister Superior to track and eliminate meta-human threats to the population. She works with the Batman's old fellow Justice League members Green Arrow and the Flash, and forms a certain bond with Coldcast, who is the first person she reveals her real identity to. After fighting and killing the supervillain Shiva, she leaves her names behind and becomes a wanderer.
John Constantine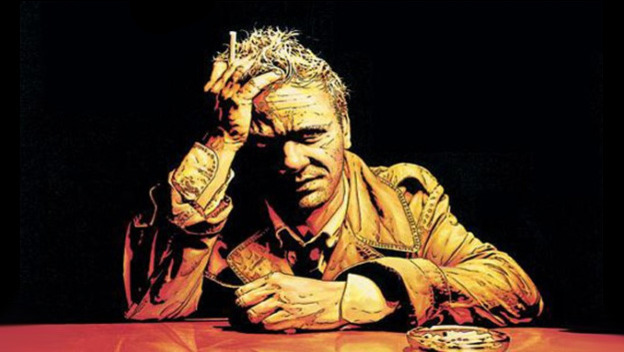 Believe it or not, Constantine actually is the leader of the Justice League Dark team after issue #9. Alongside his compatriots Madame Xanadu, Deadman, Shade, and Zatanna–Constantine leads this group of occult-based superheroes against the DC Universe's darker foes. This team has even brought back the likes of Swamp Thing and Shade, The Changing Man, into the DC mainstream. The birth of this team occurs after the Enchantress defeats the Justice League and a more paranormal type of heroes is needed to defeat her and restore the Justice League. Justice League Dark has even taken an old-school approach to their headquarters by shacking up in the House of Mystery—the home to one of the longer-running horror anthologies in the mainstream DC Universe.