Since DC Comics has garnered a solid fanbase in gaming with the Batman: Arkham titles and the crossover titles such as Injustice: Gods Among Us , Mortal Kombat vs. DC Universe , and DC Universe Online , Marvel Comics has some catching up to do. Granted, games such as Deadpool have started the trend in the right direction, but the momentum needs to keep going…and LEGO games aren't going to do it alone. So we have decided to propose ten story arcs that would make vastly better gaming experiences than the movie-based garbage Marvel has been throwing at us lately.
Maximum Carnage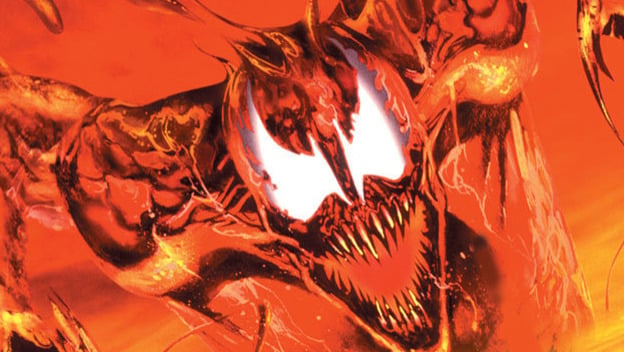 At 14-issues long, this story has more than enough meat for a great game. Not only that, but there is a truckload of super-baddies that Spider-Man would have to deal with in order to be successful. Now, we realize that this game has been made once, back in the SNES days, but the truth of it is with the next gen of gaming coming, this game could make for one hell of a reboot. Think about it. You could use Spidey or even Venom (who allies with Spider-Man to try and take Carnage down) to crush Carnage and his minions.
Mister Sinister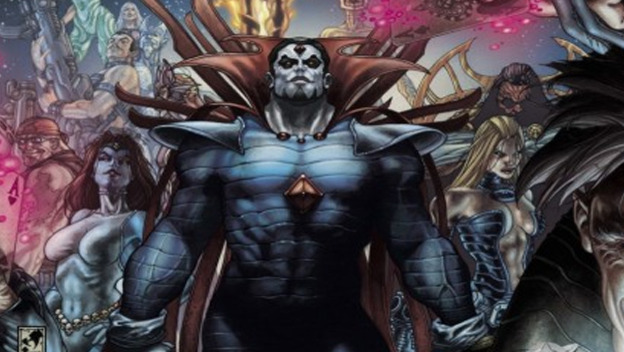 This guy has had a devilish presence throughout Marvel comics' history. From his first appearance, he has been gathering the DNA of superheroes and villains alike in order to crack the mutated human genome and create the perfect being. The best part about this guy is that he has crossed over into very nearly every single Marvel title in history. He has crossed paths with nearly every known character in the Marvel universe and has squared off with so many heroes that there is no way it could be a bad idea for a game. The possibilities are limitless.
Ghost Rider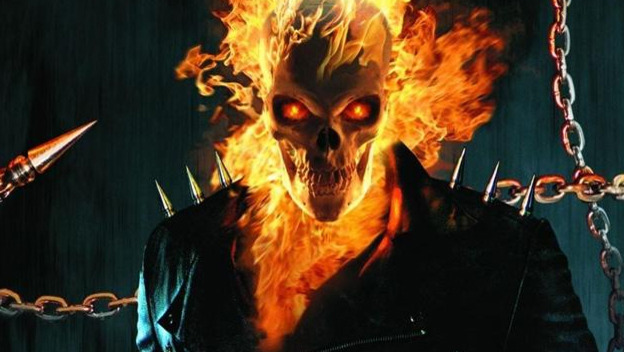 OK. Let's take Nicholas Cage out of the equation for a minute. Ghost Rider has never really been given a fair shake. Let's pit the Rider in a battle to the death with Lilith and her minions. You could even bring in Blade and the Nightstalkers for good measure. Hell, even Whistler could be a playable character, just to shake things up a bit. But no matter what happens with the game, It would need to be every bit as dark and sinister as the Rider himself. Wrought with pain and power and filled with conflict, the eyes of Justice could become your greatest weapon…or your worst nightmare.
Spider-Man: Reign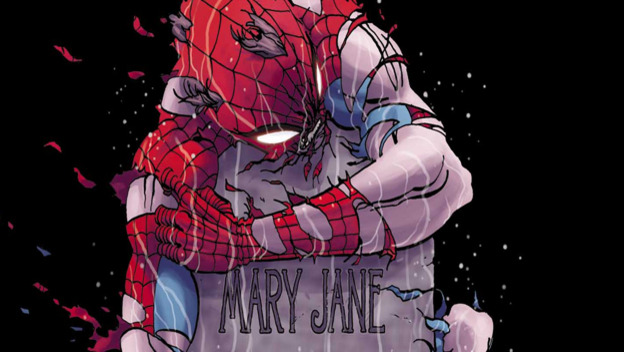 Apart from the recent plotline that involves Peter Parker's radioactive…um…stuff killing Mary Jane, this is the first story that Mary Jane dies in. Here's the kicker…it's all Spidey's fault. It would be something totally new to Spider-Man games. The story is set 30 years in Spider-Man's future (we can omit the fact that it takes place on an alternate Earth) and he is retired. He comes back into the fight–only for it to cost him the one thing he values most: Mary Jane Watson-Parker. The "Sinner Six" is released from prison by the mayor with one ultimatum–kill Spider-Man and earn your freedom. Tell us that wouldn't be a cool game.
Heralds of Galactus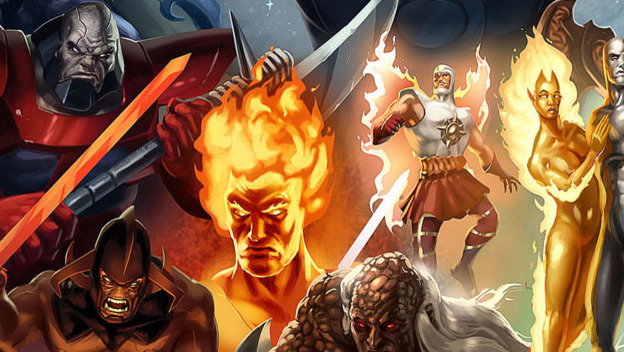 Sadly, the Fantastic Four has also been sold short in the Marvel film category. But nowhere were they sold shorter than with the whole Silver Surfer thing. This guy is the ultimate badass (make no nevermind that he rides a surfboard because Jack Kirby was tired of drawing spaceships). He possesses some of the powers of his master, Galactus. But he isn't the only one. After he turned on Galactus and helped save the Earth, there were others who took up the mantle. That in itself would make a cool grouping of stories about the heralds. The game wouldn't focus on just Silver Surfer. You could even bring in Terrax, Firelord, Nova, and Red Shift.
The Dark Phoenix Saga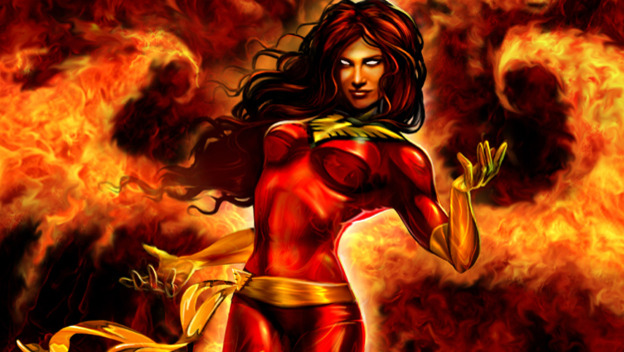 There haven't been many stories darker in the canon of the X-Men than the "Dark Phoenix Saga." This story tells of a time when Jean Grey can no longer control her powers, and they basically devour her sanity, and she loses it and starts destroying everything. Oddly, the catalyst to start this violent chain reaction is none other than a solar flare. She is on a mission with the X-Men in space and is exposed to solar radiation, and that shoves her down a path of no return. To make matters worse, she and the other X-Men are abducted first by Mastermind and then by an alien race called the Shi'ar. So the X-Men have to fight not only to save themselves, but also to save Jean Grey before her madness engulfs everything and everyone in its path.
The War Machine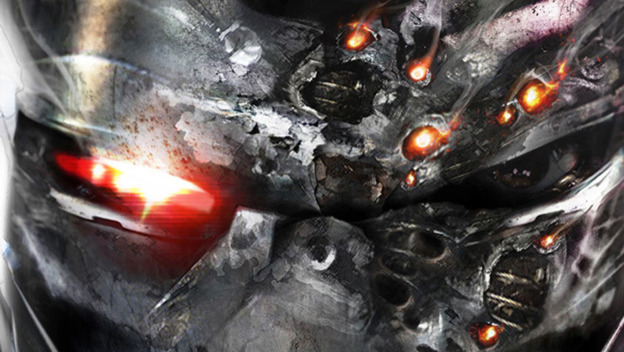 Iron Man has been the one saving grace in the Marvel movie franchises. But the one character that doesn't really get his full due is The War Machine. Piloted by Air Force Colonel James "Rhodey" Rhodes, he has been Tony Stark's right-hand man for a very long time. He even assumes the mantle of Iron Man himself when Tony's alcoholism gets the better of him. But The War Machine as a stand-alone character would make for an awesome third-person shooter in the vein of Vanquish. Picture being able to run around using massive amounts of firepower and nuking your enemies wholesale in that suit…oh the awesomeness that would be.
X-Cutioner's Song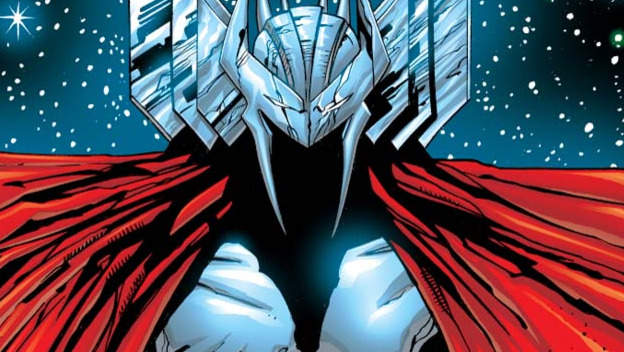 This story ran through nearly all of the X-titles in the Marvel stable in the late nineties. It was the introduction of the villainous Stryfe and the rise of Cable into the ranks of X-Man awesomeness. It starts out at a pop-concert benefit for Charles Xavier's school for the gifted, when the Horsemen of the Apocalypse show up and start wreaking havoc. Then Xavier is critically wounded, and the X-men have to team up with members of the X-Force and X-Factor to help stop Stryfe and his compatriots from destroying everyone. Tell us that wouldn't make for some seriously excellent multiplayer action.
The Infinity War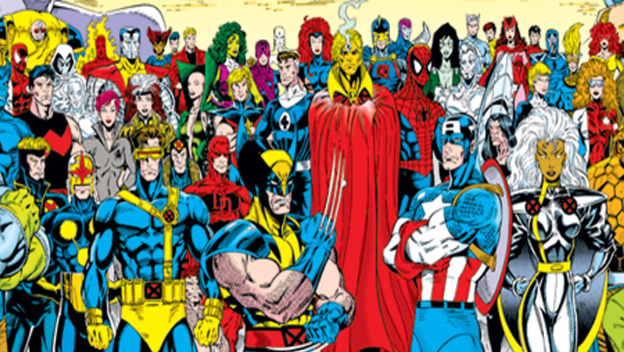 Back in 1992, this six-issue series brought every single character in the Marvel Universe together in a common cause. They were all trying to stop Thanos from acquiring and using the Infinity Gauntlet to take over and rule the universe. Befriended by Adam Warlock, who promises that he can contain the power of the gauntlet, the Marvel characters get to work on stopping Thanos in his dastardly schemes before it's too late. We were thinking something like DC Universe Online (only not as monotonous) would be a great idea for this story. It would give players a chance to play as any one of the characters that they have come to know and love.
Days of Future Past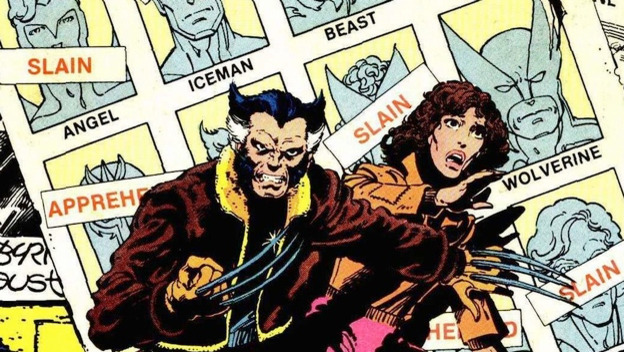 Finally, one of the most incredible stories in the X-Men series. Bar none. In "Days of Future Past," Kitty Pryde (Shadowcat) projects her consciousness into her past self to help the X-Men try and stop the death of Senator Robert Kelly. She tells them that this event sparks anti-mutant hysteria that leads to the end of mutant-kind via the rise of the sentinels. This story was also adapted in the animated series to show the appearance of Bishop. He comes to our time to stop a traitor in the ranks of the X-Men from betraying them–which is another event that hastens the extinction of mutants in the future. This story alone would sell the intensity. But bring in a powerhouse like the team that handled Splinter Cell: Conviction , and you have the makings of something never before done in superhero video games.