Look back into the history of popular culture and you'll find a number of examples of movies that tried to cash in on the hype surrounding big games in the field (here's to you, Resident Evil !), and on the flip side, games that tried to replicate the magic in some of Hollywood's biggest movie franchises. From Star Wars , to Alien , to the Disney movies and beyond, gamers have had the chance to play as some of their favorite heroes, anti heroes, and villains of the silver screen going all the way back to that classic of Atari bombs, E.T. the Extra-Terrestrial (coming soon to a New Mexico landfill near you!).
But if you spend some times looking through the types of movies that have been brought to your consoles over the years, for better or worse you will likely notice that the vast majority of said games belonged first and foremost to the "blockbuster" genre. And that wasn't necessarily a bad thing, as titles like Aladdin (Genesis/SNES), to TMNT , to Jurassic Park and all (well, almost all) things Skywalker, have taken gamers to places that they only could imagine about while sitting in movie theaters or on their couches and passively watching away.
I'm a big movie fan, though, and a recent conversation with a friend got me wondering why more of the less big-budget but nonetheless awesome movies found their way onto cartridges and discs for our playing pleasure. The answer, as my friend so succinctly told me (he's good about putting me in my place with these things), is undoubtedly things like "money" and "licensing," but I couldn't help but wonder just what some of these movies would play like if given the proper introduction. So coming up next is a list of ten movies that would've, could've, and in some cases should've made really great video games. Just in case a bored developer is out there looking for fresh ideas. You can thank me later.
Inception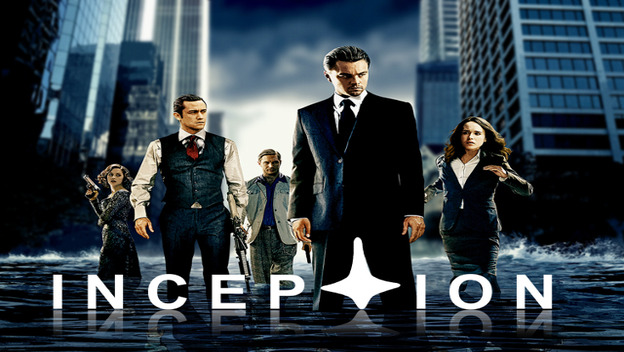 Full disclosure—I'm an enormous Christopher Nolan fan, and this is the movie that actually kicked off my discussion with my friend about movies that would make the jump nicely. First and foremost, if you haven't had the chance to see this movie within a movie within a movie yet, do yourself a favor and watch it, like right now. I've got nowhere to go but crazy. If you have seen it, hopefully you know why I'm putting it here. Take the best elements of science fiction and action, add in a true A-list star in Leo Dicaprio, up and comers in Tom Hardy and Joseph Gordon Levitt, gaming veteran Ellen Page ( Beyond: Two Souls ) and old faithful Michael Caine, and you've got yourself one hell of a voice cast for your game. Include the gravity defying, car chasing, against the clock and all-odds components of the movie in a third person action title, and I'd say you have the makings of a great nap! Inside joke, there.
Inglorious Basterds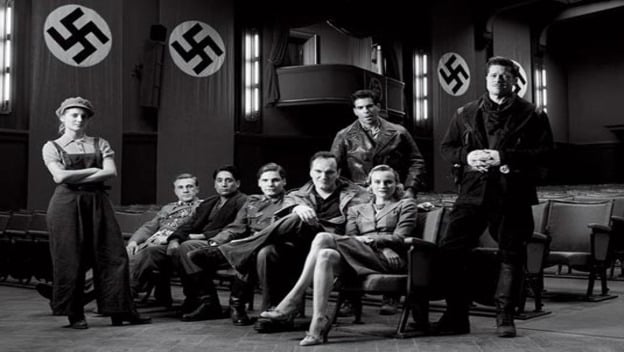 Let's face it, the gaming world has seen it's fair share of WWII shooters at this point, as franchises like Call of Duty, Battlefield, and Medal of Honor have all pretty much gone futuristic or jumped ship at this point. But what if we called an audible on the whole "we won the war" thing and reimagined, as Quentin Tarantino so brilliantly did, a world where the Nazis were alive, well, and planning having the top of the Third Reich attend a movie premiere in a quaint little occupied French cinema owned by a secretly bitter Jewish woman who wishes nothing more than to impose her revenge on everyone in her way. Combine that with a Brad Pitt-led group of "Nahtsee Killers" (the Basterds) and a Nazi Colonel with a talent for hunting out enemies of the state (Christoph Waltz) and I'd say you have a nice new spin on the first person shooter genre, no?
Indiana Jones and the Pick Your Favorite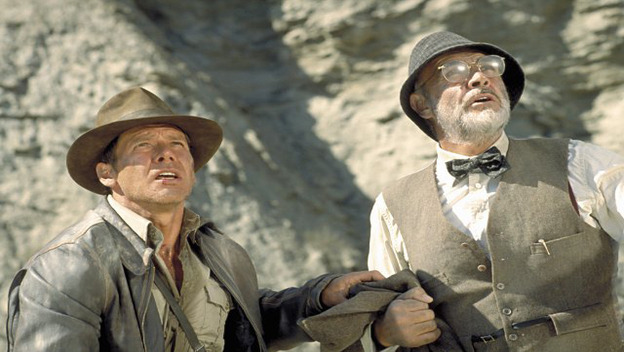 Look, I understand what most people will say here. I get that we have a borderline Indiana clone in Nathan Drake and the Uncharted series, and a damn good one at that. But come on guys, we're talking about Indiana Damn Jones . "Junior" himself! Imagine how awesome it would be to actually have the opportunity to throw on this third person action title and assist Indy and his friends (including, God willing, Indy Sr., voiced by Sir Sean Connery) in their latest quest for things that really ought to be in a museum! Personally I would push for The Last Crusade —not only because Connery is in it but because I just love that movie to hell—but I would be cool with any of the original trilogy being digitized into gaming form. Just avoid Kingdom of the Crystal Skull , that's all I ask.
The Maze Runner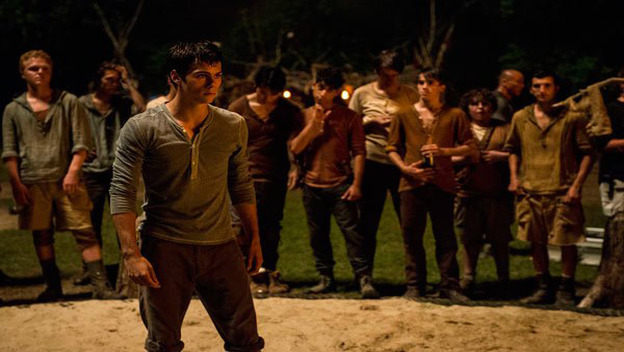 Switching back for the moment to a modern, big-budget title, this book-based movie about a group of teenagers mysteriously dropped (or, rather, raised) onto a plot of land surrounded by a maze infested with killer cyborg animals has the potential for several types of games, from action, to shooter, to platformer. But I think the most interesting way to bring this Lord of the Flies -style book would be to envision it as a kind of Animal Crossing or Harvest Moon on steroids. Consider, you have a group of kids who, until the opening of the movie, have spent several years developing a system of governance, farming, maze running (it's not just a clever title), and downright living in order to survive the circumstances represented in the Glade. Throwing in the "all hell breaks loose" scenario associated with the arrival of Thomas and Teresa could not only open the doors of this community simulator to a group of people who likely never would have looked at A New Leaf or anything else of its sort, but could also provide dedicated Crossing/Moon fans with new blood to work with (forgive the pun). I call that a win-win!
Zombieland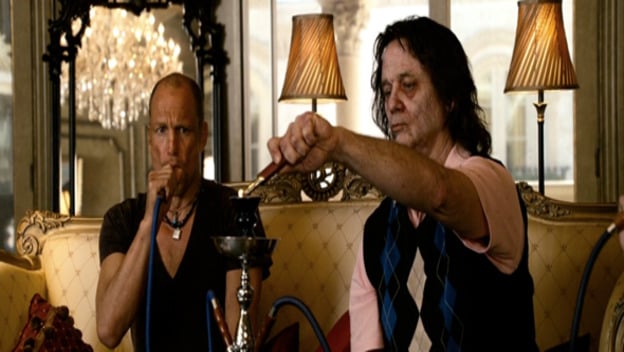 So we all know how popular the zombiefication of both Hollywood and the gaming world has become in recent years, and it makes sense. Zombies have always been cool with cult fans of movies like Night of the Living Dead and pretty much anything else Romero, but the introduction of shows like The Walking Dead into pop culture made these brain hungry villains a mainstay. But rather than offer up a newer zombie movie to be made into a game (and there have been some great ones recently, from 28 Days Later , to 28 Weeks Later , to remakes of Dawn of the Dead and so on), it would be more interesting to throw a monkey wrench into the genre and make a comedy about zombies the inspiration for a game. Enter Zombieland , a hysterically funny movie about four people who, while fighting amongst themselves and zombies along the way, search the country for family, friends, Twinkies, and Bill Murray. This is a perfect premise for a local or online co-op action title for people who just don't want to deal with the somber and sorrow of your average zombie tale.
Memento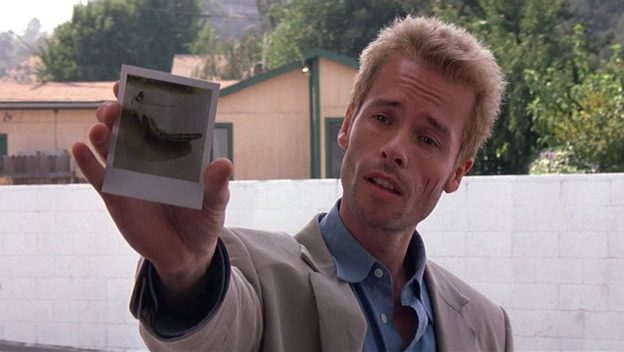 Another Christopher Nolan flick, and another damn good story about a man suffering from short term memory loss and a never ending desire/obsession to discover the truth about who killed his wife. In doing so, he tattoos clues to his body so that when he awakens from his latest mind eraser, he will be all the evidence he needs to continue on the search. Depressing? Perhaps, but cool as hell and perfect for an interactive visual novel-style choose your own adventure game. Think 9 Hours, 9 Persons, 9 Doors or Dandanronpa , but with a good looking dude in a motel instead. Sound good?
Gangs of New York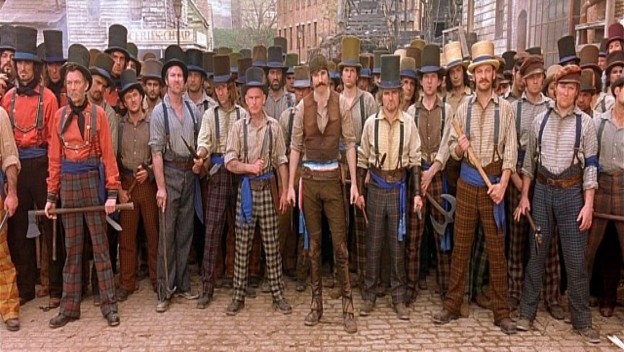 I have a soft spot in my heart for all things Scorsese, even when the "things" in question are over-bloated epics that took twice as long and twice as much money as they should have to complete. In this case, though, cutting through all of the fat and bad PR leaves you with some good performances by Leo D and John C Reilly, and a fantastic performance—as always—by Daniel Day Lewis. But all of this movie stuff aside, here's why I think it would make a good game: the atmosphere is perfect . Want to have a one on one battle between butcher and sheriff? Check. Want to go around pre-Civil War New York City and tally up votes for the local corrupt politicians? Can do. Want to open up the streets to a massive scale war between the "Natives", the "Irish", and everything in between from police, to army, to circus animals? We've got that too. The fact is, this picture may have too much going on for the average moviegoer to handle, but leave it with a good set of gaming developers and see what they come up with. I'm guessing you'll be happily surprised with the results.
Se7en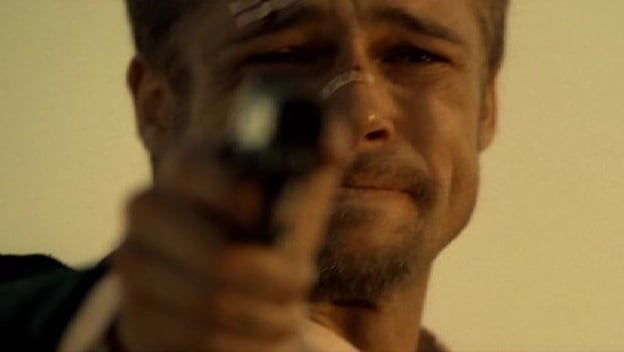 I was torn between this movie and the equally creepy Zodiac here, for reasons I'll get into in a moment. The truth is, either would provide the requisite dark, dreary and somewhat confusing environment needed for the game I have in mind, which would likely be made in the same vein as Quantic Dream's masterful Heavy Rain . Take one serial killer on the loose, add in a couple of smart but reckless investigators to hunt him down, and you already have a good starting point. But what I find particularly interesting about Se7en , especially for those who haven't seen it (which at this point may be a small group, unfortunately), is the incredible way it ties together commonplace notions of the seven deadly sins with pure, unadulterated shock value and grisly murder. The only thing it has going against it is the ending, which provides a conclusion with a bow on it (too easy), unlike Zodiac , which leaves things more open ended. But regardless of which movie you choose, either one would be a nice selection as a third person horror mystery title, ideally made by Quantic Dream.
The Shining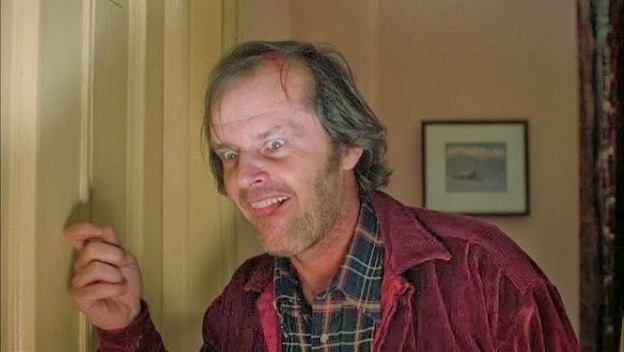 Speaking of horror flicks, how about one of the most famous, written by probably the best horror novelist, then filmed by one of the best directors, and starring one of the best and craziest actors of all-time? Can't go wrong, right? Well, it probably depends on how this story about loneliness, ghosts, murder, and madness is constructed with the backdrop of the snowed in Overlook Hotel. Done incorrectly, a game could end up as a long, drawn out and boring third person adventure title about a mother and her son trying to escape the crazy Jack Torrance who will stop at nothing to keep them there…forever. But I think more could be given to a movie with the depth of this one, and one way to begin would be to offer the player a choice between playing as Danny (the boy with ESP) or Jack (Danny's abusive and possibly possessed alcoholic father). This decision would obviously provide a major change in the direction the game would take depending on which character is chosen, but it would also allow for the psychological torment of each character to be displayed throughout the game, especially if it is done as a first person title. While the setting of the Overlook makes it difficult to provide a truly open world experience, there is no reason why the game would have to be played on rails, and that is exactly the type of autonomy that I would want as either one. Do I take Jack for a drink in the bar and schmooze with the supernatural patrons, or do I ride Danny's tricycle over to Room 237 and take a look inside? So many options…
District 9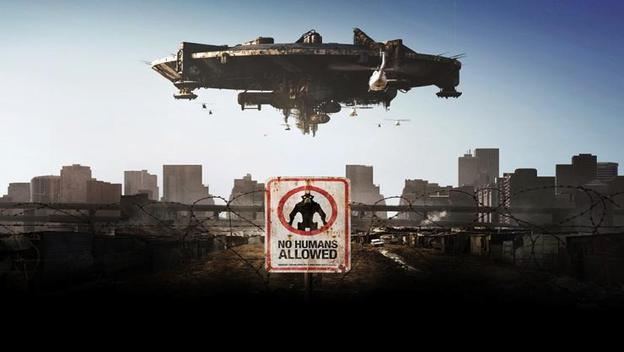 Another one that if you haven't seen, you need to now. Alien mothership carrying an extra-terrestrial race known as the "Prawns" crash lands (floats? hovers?) over South Africa in the early 1980's, causing celebration among the humans who gladly welcome the Prawns into their world with open arms. Fast-forward twenty-five or so years, and Prawns have deteriorated from guests into nuisances in the eyes of those humans surrounding them. The initial refugee camp built for the aliens has become little more than a shanty town with the same crime, violence, and squalor associated with any of the world's modern ghettos. After a new chemical is discovered that could benefit both the corporation exploiting Prawns and the Prawns themselves—by assisting in the refueling of their mothership and facilitating their departure—widescale conflict takes place and a massive chase ensues.
Part sci-fi film, part action movie, part political commentary, and all cinema at its finest, this movie would, in my mind anyway, make an absolutely killer JRPG. Allowing the player to take on the persona of one of the Prawns born around the time of the crash would provide players with a unique dual role of alien and human, since the character would essentially be raised as both at the same time. Utilizing the usual elements of role-playing with the experiences faced by the character as he or she grows over the course of the 25 years would initially seem like a nice Fable -esque sort of experience. But I think making the game more of a classical style, at least visually, in the Chrono Trigger down view would eliminate the expectation for the usual third or first person action, "chase the alien" type scenarios that we have become accustomed to with Halo, Killzone, Resistance and the like. And while it would be hard to ignore comparisons with Mass Effect , given the natural feel of this story as a possible space opera, the limits of the scope (everyone is trapped in a refugee camp in Johannesburg, after all) would prove a major difference, and it is because of this that I would advocate the JRPG style with turn-based battles at the core. Players can actually feel what it's like to be not only an alien, but a vulnerable one at that, and this changing of roles lends itself to a more deliberate, measured, and thoughtful game. A fitting tribute to film as captivating as District 9 .