Netflix is a ubiquitous cultural staple at this point in our lives. Everyone either has a Netflix account, uses someone else's Netflix account, or even refers to watching "Netflix" as if it's its own medium. That last one is especially weird, but that's how things are.
Regardless of how screwed up it is that Netflix has become lionized beyond being a brand, there is admittedly a lot of good stuff on the service. As of January 2020, there is a ton of great content geared towards gamers. From documentaries to feature-length movies based on classic franchises, It's good to be a gamer with access to Netflix.
Here are some of the best examples of things to see.
Dragon Quest: Your Story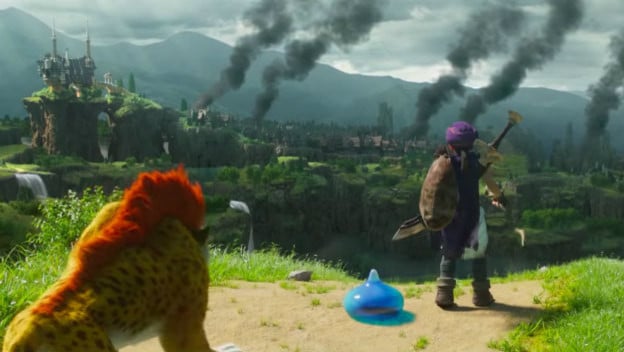 Dragon Quest: Your Story isn't actually out just yet, but I'm putting it on the list anyway because folks, ya boy is hyped. While there have been other varying transmedia adaptations of Japan's most legendary RPG series, this is the first feature-length film, and it's coming to North America in February 2020 by way of Netflix. It's even based on Dragon Quest V , arguably the best game in the series. While some of the responses to its visual style have been mixed, I'm stoked just to see this new take on this classic world.
Castlevania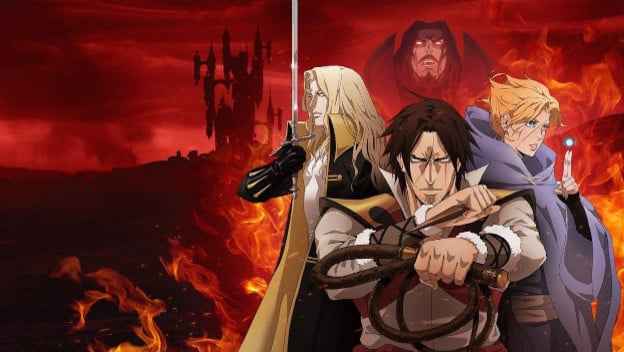 Here's an obvious one. Netflix wasn't exactly known as a great house of video game adaptations, but then Castlevania happened. This series, animated by Federator and produced by the eccentric Adi Shankar, is a treat. It starts off kind of wobbly, thanks to edgelord comics writer Warren Ellis, but as it grows into itself as an adaptation of Castlevania III instead of a collection of "lol potty words" gags, it gets really good. Season three is coming up, and I'm stoked to see how it tackles the greater Castlevania timeline.
League of Legends Origins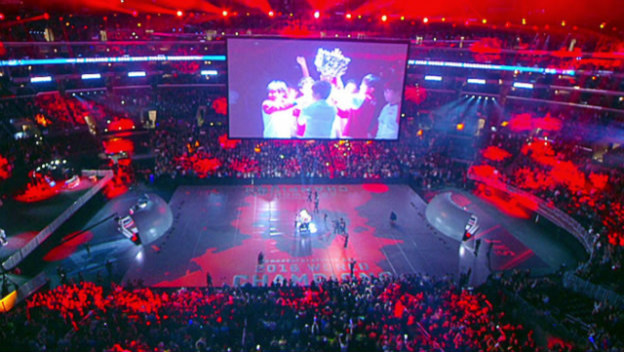 Riot Games has been all over the news as of late, and a lot of it for super bad reasons. But how did Riot Games get to the point where all of that could happen? It's all because of the explosive growth of a little game called League of Legends (and also toxic masculinity in tech culture). You either "get" MOBAs or you don't, but this documentary is a great crash course in the history of this phenomenon, why people are into it, and how it managed to make all of the money.
Pokemon Sun and Moon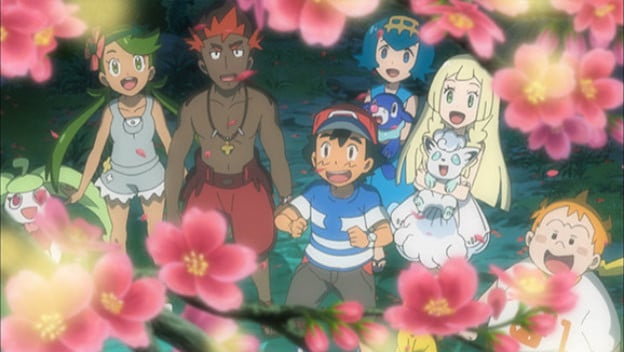 The Pokemon anime has been around forever. While nostalgia means a lot of folks my age are ride or die with the original seasons, they haven't all aged well. Historically, Pokemon has been on the lower end of TV animation in terms of fidelity and style. But that all changed with the anime version of Sun and Moon , the final 3DS entries. The animation and style are kicked way up, and the show gets a personality it hasn't had in years. If watching the show, even as a fan of the games, seemed lame to you, here's a good reason to give it another chance.
Sonic X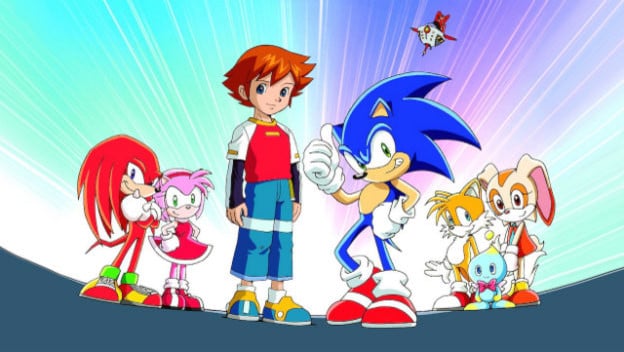 I'm the one writing this list and I'm still not sure if this is sincere or not. The whole Sonic the Hedgehog multimedia universe is weird as hell. The 90s cartoons were all great for what they were, but then Sonic lost its innocence a bit. After the Dreamcast era, Sonic basically went full anime. Then it literally went full anime with Sonic X .
This anime series took the characters and themes introduced in the Adventure series and turned it into a serial mythology. It's bizarre and extremely dumb, but at the same time a respectable committal to the bit. The show lasts for multiple seasons and helped keep the series' fanbase happy even through some questionable video games.
Ni no Kuni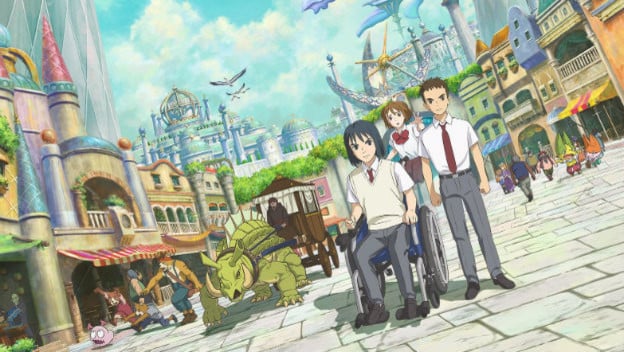 Bandai Namco and Level-5's Ni no Kuni series took the art direction of Studio Ghibli, the monster collecting of Pokemon , and some muddled action RPG whatever, then created a new IP that is quite lauded. There are two (three sort of) video games, and now there's a movie. But the cool thing about it is it isn't just an adaptation of the games. It's a new story within that universe. That's super neat in and of itself.
Fate/Extra Last Encore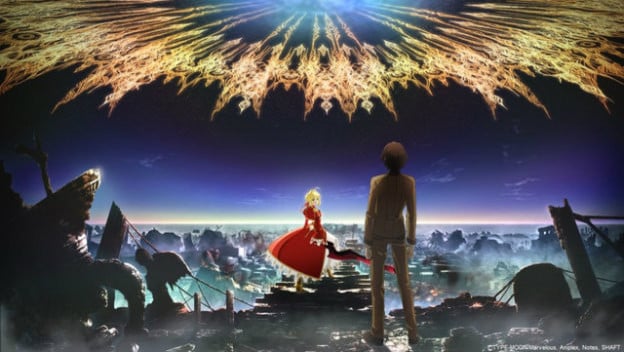 Fate/Stay Night was one of the visual novels that hit international pop culture pretty hard, even before visual novels became an actual popular genre outside of Japan. Actually getting those visual novels localized officially hasn't happened, but the anime, manga, novels, and some video games have been translated. One of those games was Fate/Extra , a bizarre PSP JRPG that was written by one of the series' creators. It has sequels that are more Musou -like, but the original remains obscure. Luckily, there's an anime adaptation by renowned studio Shaft that you can use to catch up if you don't have a PSP handy. It's a good show too, with solid animation and direction.
The Witcher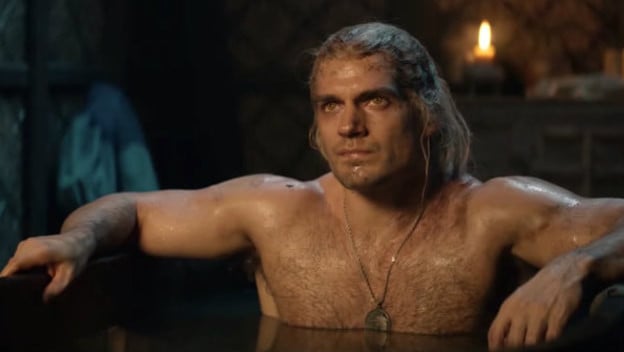 Polish sensation The Witcher is a long-running series of novels, but more importantly for us it's a massively popular video game series. Now it's also a Netflix series, which seems to incorporate elements from both the games and the original fiction. Also, the dude who played Superman and the character in Mission Impossible who grows facial hair by flexing his muscles plays Geralt. Is it obvious I don't know what I'm talking about in this slide yet? Anyway, people are flipping out about this show, so it's probably good.
High Score Girl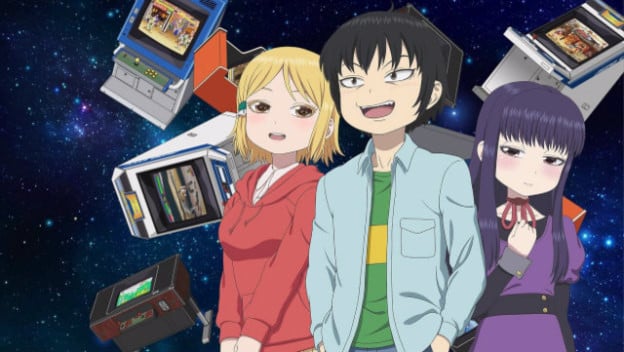 This show is awesome. Sure, it looks like one of those anime things, but it's more than that. It's one of those anime things and it's about friendship and video games. Two kids, a boy and a girl, find their personalities at odds in school. But they run into each other at an arcade, playing Street FIghter II , and establish a rivalry that blossoms into friendship. Besides the character development, the second best part of High Score Girl is that it features real life video games and footage of them, and those games' intricacies inform the "battle" scenarios. For example, the whole Street Fighter II drama involves a Guile glitch that only hardcore fans know anything about. It's cool as hell.
Final Fantasy XIV: Dad of Light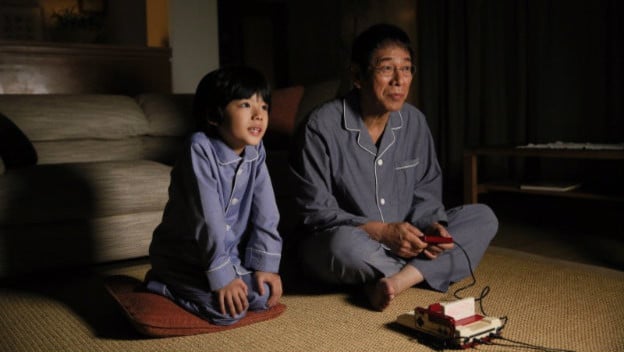 I don't normally rank my lists, but I do try to make the last slide the best one. This is one of those times. While many of the entries on this list are adaptations, alternate takes, or general nerdy fun, Final Fantasy XIV: Dad of Light uses a game as more of a backdrop to some real life stuff.
This is a story about a father and son who, by circumstance, were never able to relate to each other. But they find one way to connect, and that's Final Fantasy. The main character watched his workaholic dad play the Famicom original as a child and as an adult, finds a way to coax his dad back into his life with Final Fantasy XIV , the online MMORPG. While there's certainly an element of "buy this game" to the show, it's also sickeningly heartwarming.