With the loss of Robin Williams, everyone is posting all the wonderfully funny and awesome things that he has accomplished in his all-too-short lifetime. But we don't want to continue the trend of lamentation of over a great loss to funny-dom. We would rather focus on how the world can be funny again, even with this great loss. We want to take a different look at something, and area that has been overlooked by the world of comedy for far too long. The truth of it is that there are a ton of really funny characters in video games that often get overlooked by the mainstream. Now we're not saying that they will ever replace the deficit now apparent in the comedy world, but maybe they can help soothe a terrible wound. So kick back and enjoy the ride as we work our way through some of the funniest characters in video games.
Duke Nukem (Duke Nukem Series)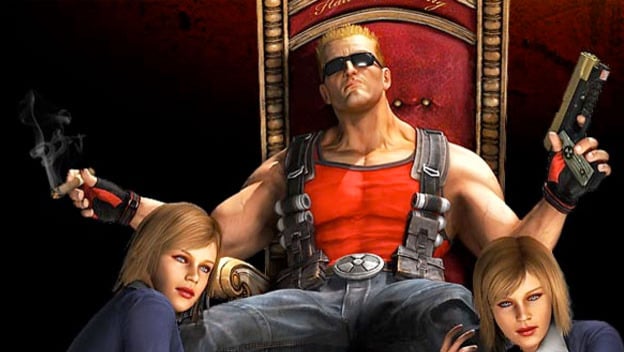 Love him or hate him, this guy is funny. Usually in a terribly dirty or inappropriate way, but he is never short on sarcasm, insults, or dull whit and an idiotic charm that always seems to satisfy. Whether you are blasting pig cops or fondling beautiful babes or even just hittin' the men's room–Duke always has something to say. If he ever doesn't…look out, something really, really bad just went down. And you probably should be running.
Handsome Jack (Borderlands 2)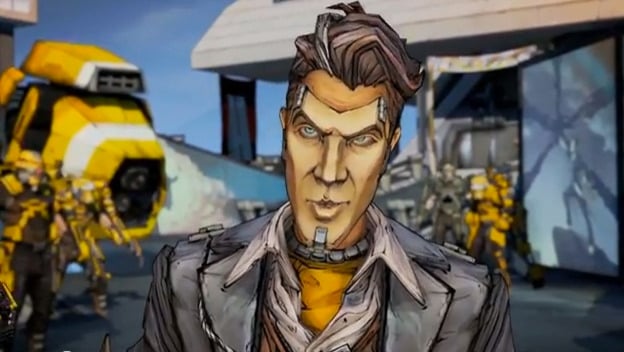 Handsome Jack is probably the second funniest character ever infused into the world of Pandora. In a series where nearly every character is one of the funniest you have ever seen in a video game, Jack manages to set himself apart from the rest. His uncanny ability to weave insults in with random statements about diamond horses and real estate and all sorts of other stuff in with comments of torture and mayhem makes him a versatile, albeit schizophrenic antagonist.
The Great Mighty Poo (Conker's Bad Fur Day)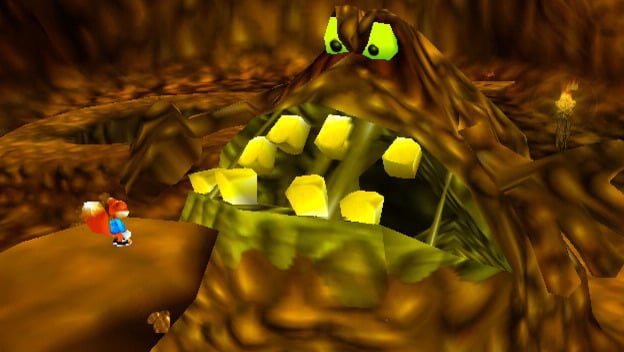 Everyone loves a good fart joke. Some people even love a good turd joke. I mean, look at the success of Mr. Hanky. But honestly I laughed so hard the day that I faced off with this boss in Conker's Bad Fur Day . I remember thinking to myself, "Suely that is not a giant pile of feces." But that's when I heard the words, "I am the Great Mighty Poo, and I am going to throw my sh** at you; a huge supply of tish comes from my chocolate starfish. How about some scat, you little tw*t?" Oh, and I forgot to mention that those words were being sung to you buy a steaming pile of dookie with sweet corn kernels for teeth.
Max (Sam & Max Series)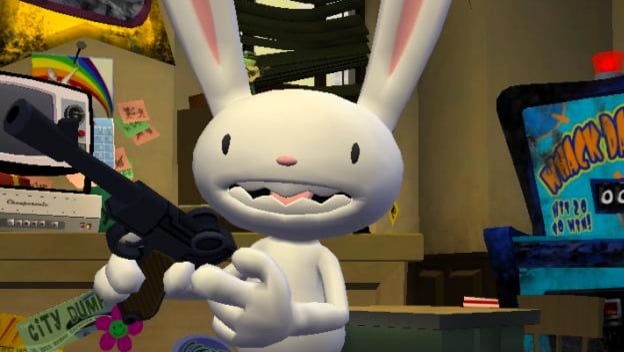 Every comic duo has two characters. They have the straight man and the fall guy. The straight man is the one that tries to maintain his composure throughout. No matter what the situation, he was the one who tried not to allow the situation to affect him and continue on. But the fall guy is the one who breaks down and loses it every time something goes wrong or a situation doesn't go according to plan. While the roles are often reverse in the Sam and Max series, Max is almost always the fall guy. I say this only because he is the loose cannon. You never know what he'll say or do, no matter what the situation.
Beavis & Butthead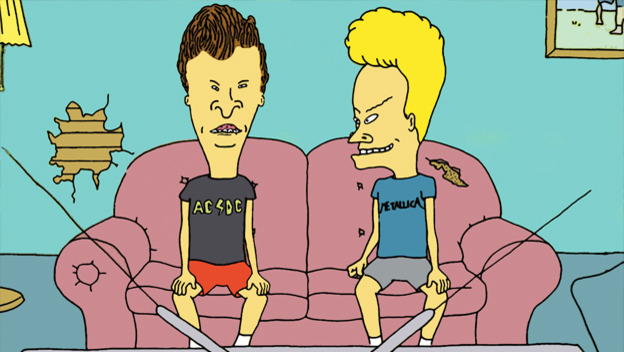 These two idiots have never really had a video game that lived up to their brand of funny. They weren't as lucky as the kids from South Park who had a run of terrible games before finally stumbling onto a goldmine. Beavis and Butthead never really got the video game props that they deserved. As a matter of fact, it has been met with some level of discussion around here that the very same folks that handled the South Park: Stick of Truth game should now take their craft to the B&B camp and work their magic. It probably won't happen, but there's always hope.
Zeke Dunbar (Infamous Series)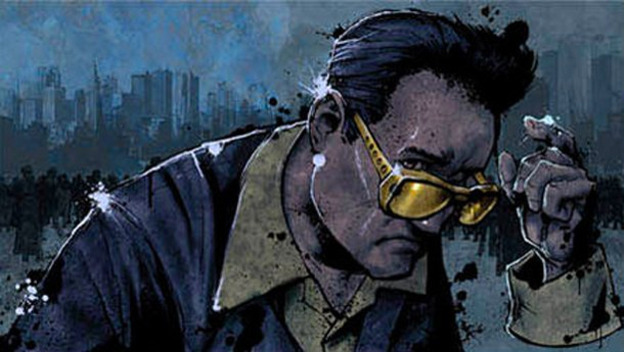 For any of you who have ever played the Infamous series of games you know exactly why Zeke is on this list. First of all, he looks like a fat Elvis in a fishing vest for most of the series. But if his looks aren't enough to get at least a small laugh out of you. Just listen to the phrases he utters both to characters within the game, and the ones he mutters under his breath when not happy about something. But my favorite Zeke moments are actually from Infamous: Festival of Blood . If you haven't played it and you are a fan of the series, get it. Zeke will definitely get you laughing in short order.
Johnny Sasaki/Akiba (MGS4)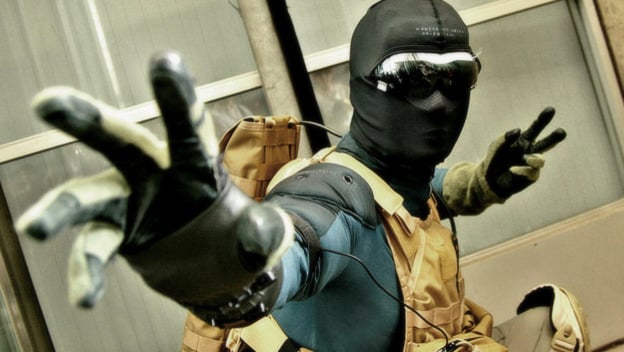 Before being revealed as a solid soldier and the new love of Meryl Silverburgh, Akiba is shown to be a bumbling idiot. As a matter of fact the very first time you are introduced to him, he is taking a dump in a trash can while Snake is trying to circumnavigate him without being caught. As a matter of fact, there are several times throughout his early appearances where his lower intestines and bowels come into play and they are usually quite hilarious, given the rest of the situations that happen. But apart from his diarrhea issues, he's actually a pretty funny guy.
Eddie Riggs (Brutal Legend)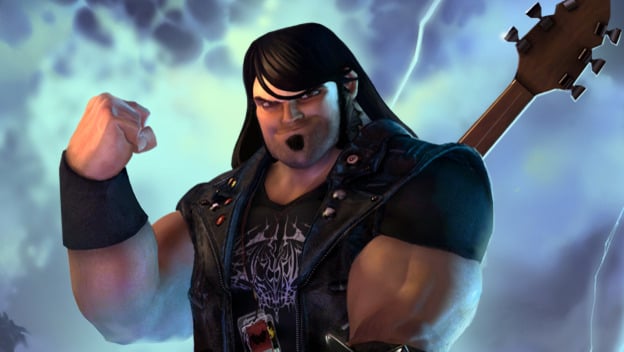 Only one statement sums up the reason that Eddie makes an appearance on this list. He is voiced by Jack Black. That in itself is a recipe for funny. Then take the quirkiness of a Tim Schafer game and add into the snarky and very funny context of a metal-head raodie suddenly thrust into a world formerly ruled by metal that is being torn apart by wannabe 'metal' bands–that are obvious jibes at bands like Nelson, Limp Bizkit ,and pretty much any emo group ever–and you have just created the formula for comedic greatness.
Deadpool (Deadpool/MvC3)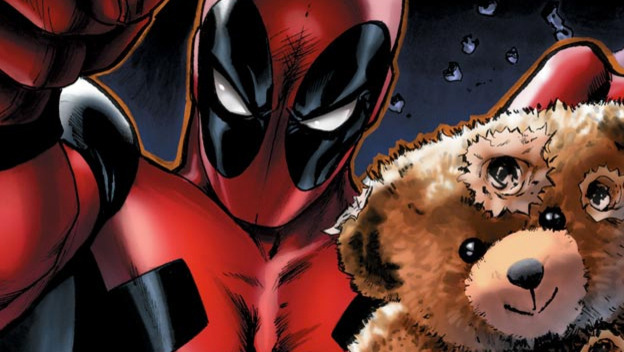 I had a really hard time putting Deadpool at number two (huh-huh, number two) on this countdown. Not only is he one of my favorite Marvel characters of all time, he is seriously funny as sh** in his own game. While the gameplay itself may not have been amazing, I have never in my life laughed so hard as I did playing through the Deadpool game. Okay, maybe I laughed that hard playing Stick of Truth , but that's different. I love the way that DP is always prattling on as he moves through levels. One of my favorite scenes in the game was when Cable shows up for the first time, trying to get DP to do anything at all but DP is just too busy being goofy. Awesome.
Claptrap (Borderlands Series)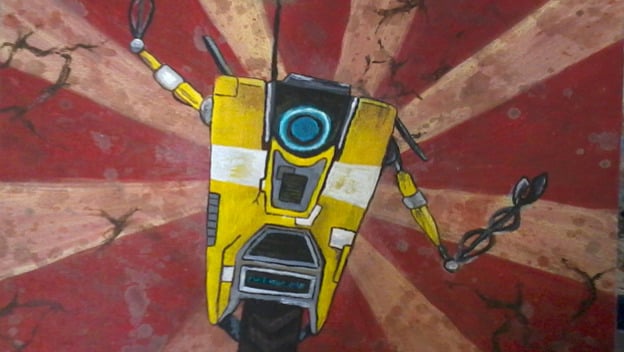 Again, it was a toss-up between Deadpool and this guy. But in the end, my decision was made by sheer volume of funny. Claptrap has had me nearly peeing my pants for years now and somehow has managed to never get old. Whther it's in a Borderlands adventure or even if I am playing Poker Night 2 for the millionth time, he always manages to make me laugh out loud at least once. Some of my favorite moments with Claptrap are straight out of the first levels of Borderlands 2 , where he continues to refer to you as his minion. It's scenes like those and many, many others that land the little yellow lunchbox on top of this list.