January 2019 was hopping in the gaming world, but January 2020 isn't moving as quickly. Sure, there's something cool for Dragon Ball fans, but the month is nearly over and nothing big has happened.
That's because it's new console year, folks! Both Sony and Microsoft are set to go head to head in 2020, both releasing their new platforms this holiday season. This generation will be a big deal, as games are more successful than ever, and the rivalry between these two companies has never been so intense. But despite all the relative success, Xbox has often been considered the "loser" here.
I think it's going to be a much closer race this time. Here's why.
Strong Brand Personality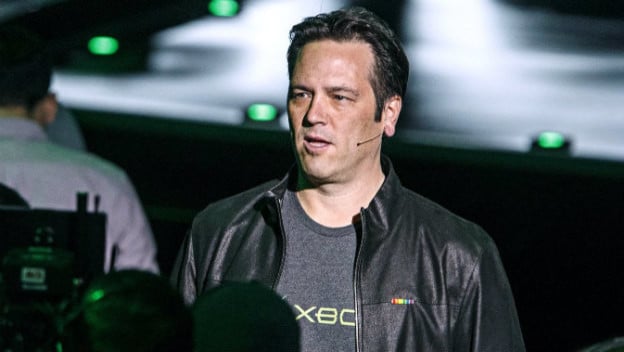 It was weird, but corporate personalities were a driving force in video games through the last couple of generations. Unfortuntely, the passage of time is cruel and we've lost a lot of that. Doug Bowser is no Reggie Fils-Aime, although his tenure has barely started. (We'll give him a chance.) The internal politics at Sony have ejected nearly everyone we like from the PlayStation crew. But Phil Spencer, who is somehow boring and charming at the same time, has only become stronger as the face of Xbox. His friendly cadence and ability to present himself as knowing what's up with video games has gone a long way toward make the Xbox brand more appealing than before.
xCloud Looks Dope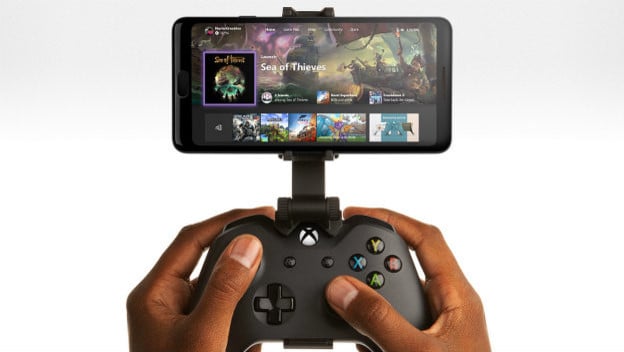 It's the era of streaming games, which is a thing nobody has quite decided if they hate or not. But the technology is here! While Sony screwed it up and Google is (arguably) stumbling out of the gate a bit, it looks like Microsoft has nothing to worry about. Its xCloud is in a testing phase now and very platform-limited, but the Xbox version of game streaming looks to have the backing and structure you'd expect from modern Microsoft.
All These Studios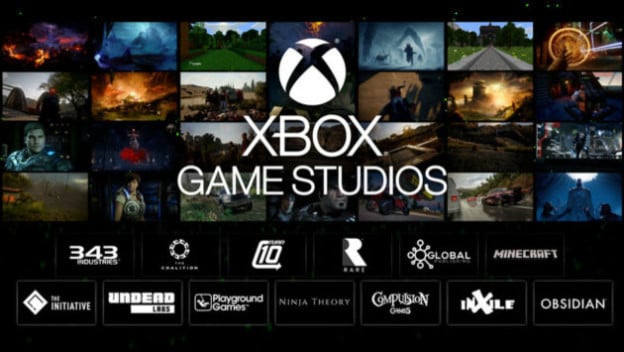 Microsoft made the most of its position in the video games arm race, messing a lot of things up but making big moves in its attempt to course-correct. It seems like Phil Spencer has been the tip of the spear, but an overall change of philosophy with how Microsoft handles its Xbox brand has led to major ripples in the industry. The biggest deal is the re-establishment of Microsoft Game Studios as Xbox Game Studios, which includes several well-known developers joining Team Xbox. We've only seen small hints of what's to come, and things will only get wilder from there.
Underdog Stories Are Endearing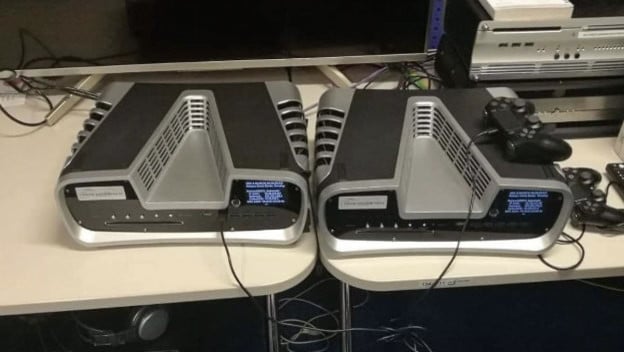 For a long time, the Xbox brand was kind of a joke. From its just miserable introduction, the Xbox One continued tripping at nearly every opportunity. It was funny for a while, but the energy is changing. Xbox is less of a goofy failure (although it was never actually a failure, obviously) now and more of an underdog. Microsoft is a huge corporation and Xbox is a massive brand, but it's still a distant second in mindshare compared to Sony. Seeing all the drastic moves Microsoft has made in order to catch up has been some of the most exciting real-life storytelling in games history. This trajectory is changing the vibe and causing a lot of people to root for Xbox (even if they're strictly in the Sony camp).
Kings of Backwards Compatibility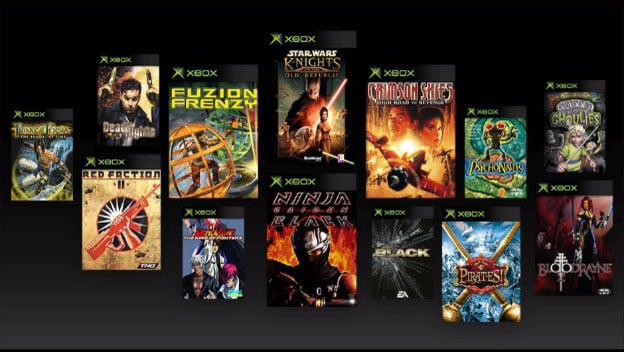 Data and discourse both suggest that backwards compatibility isn't the biggest deal at the end of the day. But it's great PR, especially when you're trying to stand out. It's even better PR when the competition just… doesn't match up. There's a reason the PS5 is going to have some form of it, and it's because Microsoft nailed it this generation. The way Microsoft was able to engineer its software emulation, which even supported enhancements (thanks to the power of Xbox One X), is amazing. Knowing that effort will continue and even be improved for Xbox Series X is super exciting.
The Nintendo Stuff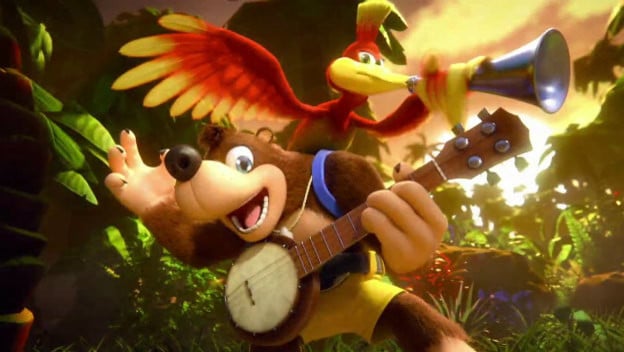 Nintendo, somehow, has been a big part of Microsoft's late-gen gambles. We'll never know the true timeline of how this all fell into place, but Microsoft scored big with joining Nintendo right when Sony was really starting to catch flak for its cross-platform policies. But things went further than Minecraft parity, as Xbox games started showing up on the Switch and Xbox content appeared in Super Smash Bros. Ultimate . A lot of 2019 was pretty miserable, but the games industry was never boring.
Minecraft? Minecraft.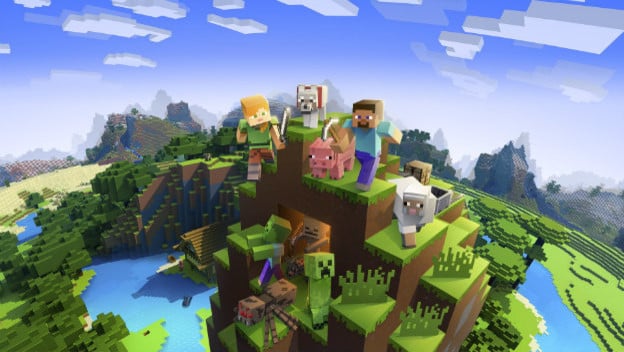 Microsoft owns Minecraft , and that game rules the world. For over ten years now, Minecraft has been one of the most dominant IPs in video games, and Microsoft bought that. The company is really starting to leverage that, coming up with more tertiary Minecraft content and spin-offs. Microsoft has used its resources combined with what Mojang was already building to somehow make this thing even bigger, and I'm sure Xbox's next generation will take Minecraft to its next step (whatever that will be).
Game Pass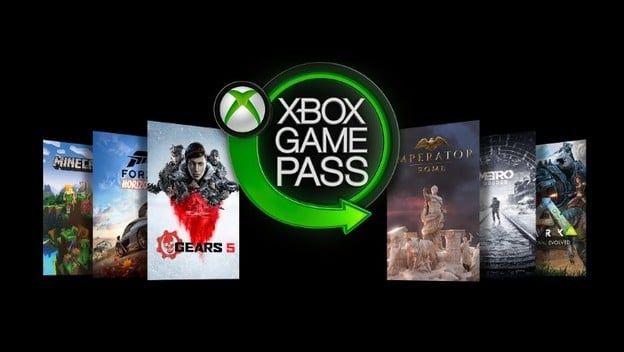 A huge part of the comeback Microsoft is already orchestrating is its subscription service: Xbox Game Pass. Coming out strong in the early days of streaming service uncertainty, members are able to download a huge, rotating selection of games to their hard drives for a pretty small fee. While many of the games are older, Microsoft has leveraged its own content as well as smaller, interesting games to offer plenty of day and date new releases as well. And with the service extending to PC as well, that's a lot of affordable gaming.
Building an Ecosystem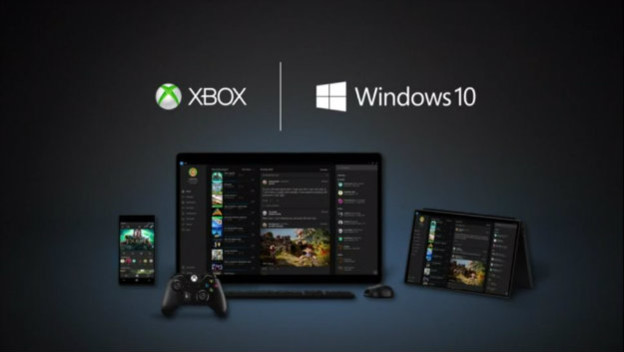 Game Pass extending to PC, xCloud bringing streaming in, cross-platform play, Nintendo Switch ports, Smash Bros , and even the Xbox Series X are all part of Microsoft establishing a Xbox ecosystem. I'm one of those people who really miss what Sony was trying to do with PlayStation before, well, the Vita died. So seeing similar ideas coming through Xbox is super appealing. WIth recent news that Microsoft won't even be releasing Xbox Series X-exclusive games for a year or two once it launches, meaning even new release will still be supported by the Xbox "family" (although I feel bad for folks trying to play Halo Infinite on launch Xbones) of devices. That's pretty cool and, considering how costly the new box may be, great for gamers.
Xbox Series X Is Strong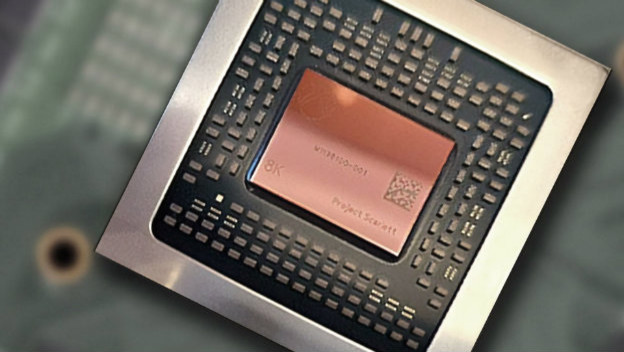 Microsoft has already shown its ability to make serious game console magic happen with the Xbox One X and the engineering powering its backwards compatibility. Microsoft isn't messing around when it coems to uh, teraflops. If a recent Digital Foundry report based on some leaked specs is any indication, the Xbox Series X is going to be a juggernaut. While the PS5 will be plenty impressing compared to what's available now, it's going for more of a balanced approach to tech versus affordability. We have less details on the Xbox Series X, but from what Digital Foundry saw, the staff there is actually concerned about pricing. That could explain the ecosystem strategy, but it's also great news for gamers with deeper pockets who care about those numbers.