Video gaming has come a long way in a short amount of time. From the days of Pong and Yar's Revenge to the super-immersive gameplay of games such as The Last Of Us , gaming has grown up quickly. But no section of gaming's lifespan turned out more games than when side-scrolling games were king. The arcades were full of them, and every kid in America has heard of Super Mario Brothers . So when I read the phrase "side-scrolling games are dead" in an article a few years back, I got really sad. Some of my fondest memories of gaming are based solidly in side-scrolling games. So when I started seeing a resurgence of these classic platformers make their way into the major gaming networks, I started to get a little happier. Then I slowly unearthed a ton of games you really should check out. Are they the greatest games ever? No. But they are pretty damned good.
Geisha Novia (iOS/Android)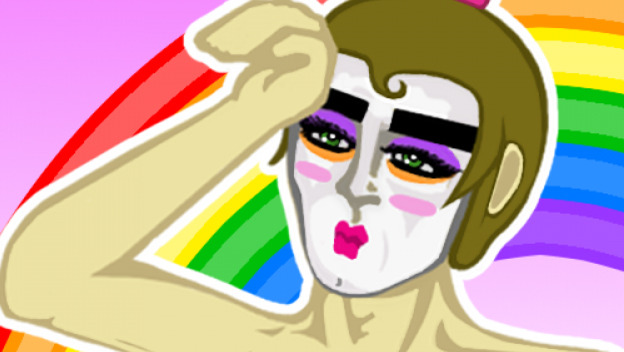 Okay, I am adding this game because I seriously don't think I have laughed this hard at a game since Jack Black's smart-assery in Brutal Legend . Honestly, there really aren't any words to aptly describe this game, so I will do what I can. You are a merman who is also a geisha. Oh, and if you find a star power-up, it turns you into a dolphin (which acts as a period of invulnerability). Um, you leave a trail of rainbows in your wake as you ram your way through rocks and such to try and gather rings and unlock your true love. This game is totally ridiculous yet, somehow, totally fun.
Code of Princess (3DS)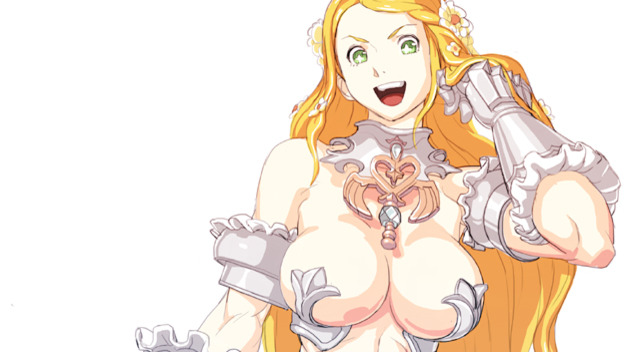 This side-scrolling RPG/brawler from Atlus piqued my interest because of its co-op and competitive multiplayer modes. Honestly, it's rare that I really want to play anything on the 3DS these days, but this one was kind of different and had its own feel and vibe to it. You can grab three of your fiends and party up to go on quests, or you can compete against other gamers via Nintendo Network. It shares a bit in common with Dragon's Crown in its gameplay style. But it is definitively an Atlus game. Atlus has its own style, and it is evident throughout. If you are looking for an action/RPG title for 3DS, give this one a go.
Super Meat Boy (XBLM/PC)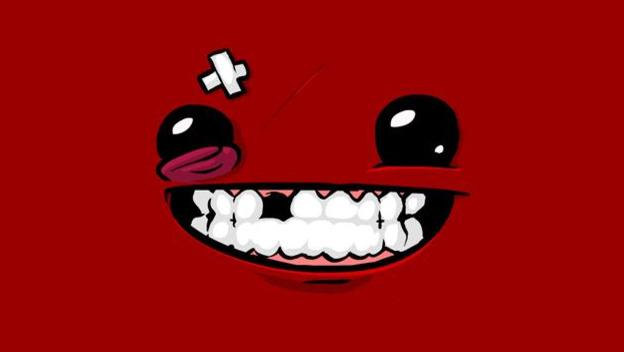 In this sideways adventure, you help Meat Boy rescue his girlfriend from the evil Dr. Fetus. Oh, and there are 300 levels to this game. If your timing sucks, don't even bother with this one. Also, if Lady Luck hates you, you may want to refrain from picking this up. Timing and a whole lot of luck tend to be the things that keep you alive and kicking in this game. The graphics are simple, but the game is intense. I really didn't have too much time to pay attention to things like graphics and music quality, as I was cursing and pointing my way through massive amounts of baddies and trying like crazy not to get monkey-stomped at every turn. This one is awesome.
Jetpack Joyride (PSN/iOS/Android/Windows/Blackberry)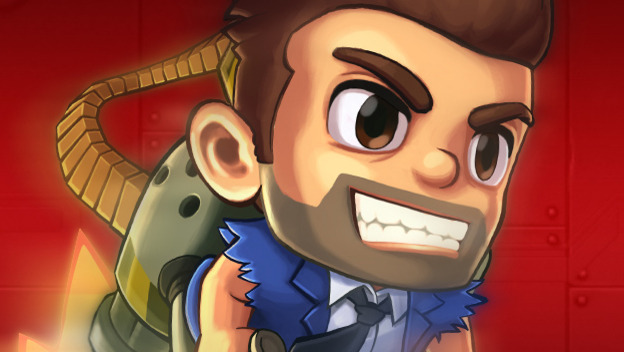 This is truly one of the most addictive side-scrolling games I have ever played. I have logged more mindless hours trying to get enough coins to buy stupid stuff like a bubble-blowing, squid-powered jetpack. Seriously, this game is an absolute blast and the perfect time-killer while you are waiting for…well, anything. I have caught myself playing it at home, at work, in airports, at the mall, and even in line at the checkout counter at the local grocery store. It features Barry Steakfries from Monster Dash as he steals a jetpack from a top-secret lab and goes on a coin-grabbing joyride.
Mark of the Ninja (XBLM/Windows)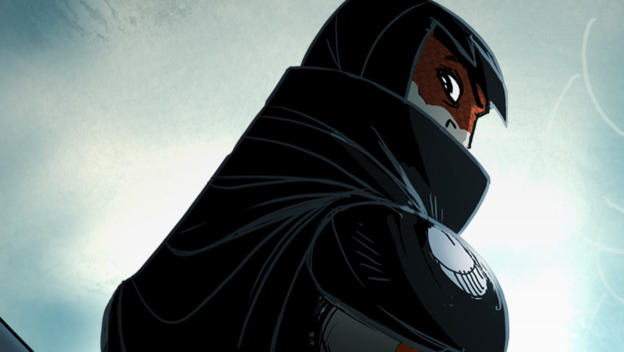 Putting a huge emphasis on stealth, this side-scroller has its own thing going on. It deals with a ninja in modern times and an ancient conflict that he is involved in. This country-hopping game will have you in Asia, Europe, and even the Middle East as you play through it. Your character is given a tattoo that grants him abilities, but he is told that the ink used will eventually drive him insane. So he is made to swear that he will commit seppuku once the madness sets in before setting out on his quest. He discovers another plot that is far closer to him and decides that ritual suicide isn't in his best interest and flees to spoil this new plot on his own.
Stealth Inc: A Clone in the Dark (PSN/Vita/PC)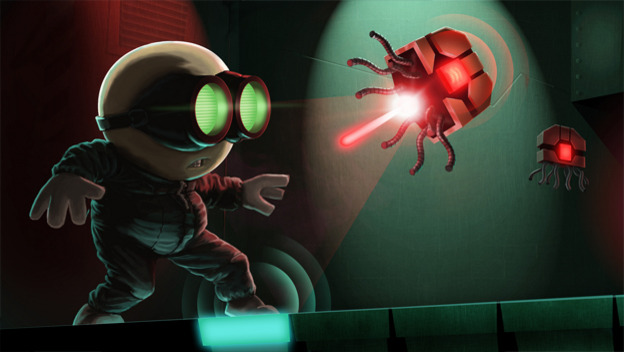 The name really says it all. You employ stealth to avoid being utterly obliterated throughout this game. You have to stay hidden by crouching and staying in shadows to avoid guns, lasers, and all other manner of things that mean to destroy you and your group of clones as you attempt to escape the facility you are all held in. The funny thing about this game is that it strays from the typical archetype of the "wait for your opportunity before you engage" kind of stealth game. You don't have much time to make decisions in this one. You have to act quickly and concisely, or you are straight toast.
Cloudberry Kingdom (PSN/WiiU)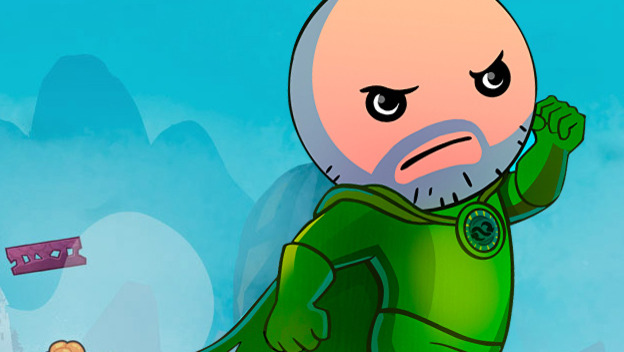 Brutal, intense, merciless–all of these are words completely appropriate to describe one of the most deceptively difficult games I have ever played. It looks so cute and innocent on the outside. But this game will make you angrier than anything else…ever. You have no attacks. You run and you jump. That's it. That's all you have at your disposal to attempt to make it past some of the most clearly masochistic game levels ever created. The levels are what make this game. You rock your way through one level, and you think that you are starting to have a handle on things. But that's when the game dropkicks your ass into oblivion. If you love games that frustrate you, Cloudberry Kingdom does not disappoint.
Hell Yeah! Wrath of the Dead Rabbit (PC/PSN/XBLM)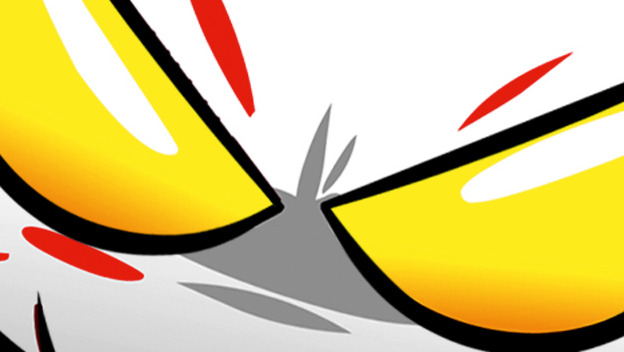 The old king of Hell dies. You are Ash, the prince of Hell. So logically, the succession belongs to you. Except your nemesis has posted nudey pictures of you on the Hell-ternet, and 100 monsters have seen them and are now questioning your ability to lead the denizens of Hell appropriately. So you do what any other self-respecting prince of Hell would do…you seek out and murder all those who have seen your photos. Not only does this plan eliminate the existence of the photos and their viewers, it also solidifies your place as the rightful king of Hell. So get your boney bunny on and start killin'.
Braid (XBLM/PSN/Windows/Linux/Mac)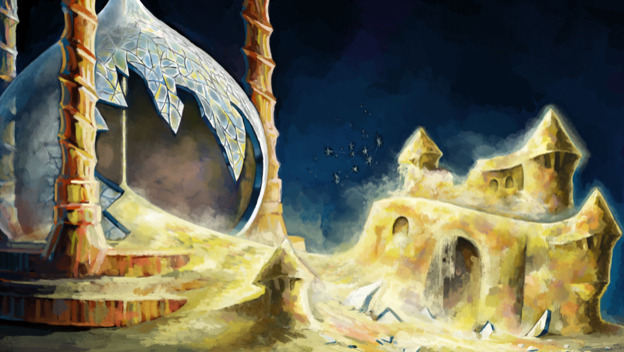 The story is pretty classic. You are Tim, and you are trying to rescue a princess from a monster. Sounds simple enough, right? But add into the mix the fact that you have to manipulate time, find and assemble puzzle pieces, and…gulp… read to find out what happens next, and you have yourself a unique and fun little platformer. Braid is a great title for anyone with a love for great platformers, intricate puzzles, and the need for a little patience. It's got some nods to classic side-scrollers in the sense that you can jump on enemies' heads to squash them, and you can find keys to unlock doors and flip levers to activate elevator access new areas. But then, if you screw something up, you have the opportunity to unravel what you've done and try it all over again.
Shadow Complex (XBLM)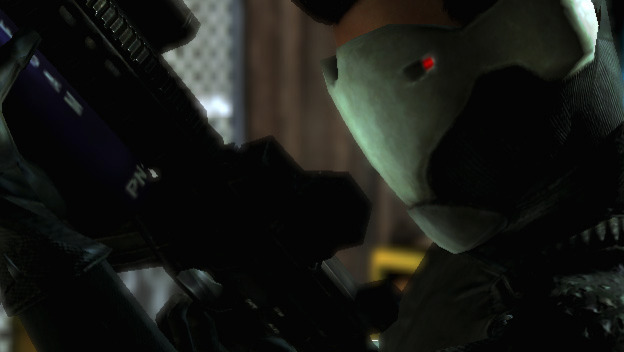 Chair Entertainment has officially created my favorite side-scrolling game ever. First off, it sold more than 200,000 units in the first week of release and passed the 600,000 mark in just over a year's time. They grabbed up Peter David ( Star Trek novelist and comic-book writer) to write the game. Then they gave birth to some of the most intense, side-scrolling action since the first Contra game. You follow the story of Jason Flemming and his girlfriend Claire, who decide to do some recreational spelunking. They unwittingly find themselves in the middle of a huge underground, para-military facility and a crazy plot to start a new civil war in America. The story is intense and full of twists and turns. The voice acting is solid, and the graphics are amazing for a side-scroller. This game employs the Unreal Engine 3, a well-crafted story, great gameplay, and awesome graphics. This is one of the best side-scrolling platformers I have ever played.