So since we are all freezing our butts off across America right now (unless you live in some place blessed with great weather all year, in which case I hate you) I thought it might be fun to take a look at something that is absolutely guaranteed to warm you right up. You guessed it: beautiful women. I decided to get a little deeper than the ones that everyone else posts all the time, so here is a list of video game hotties that may just melt the ice off your bedroom windows. Now grab a cold beverage and enjoy the heat wave.
Trip (Enslaved: Odyssey to the West)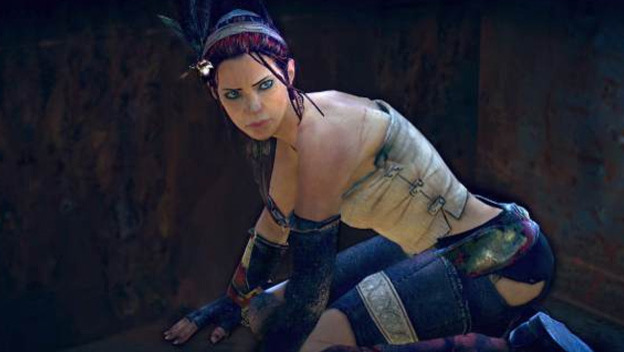 Even though her naïve ways start to get a little annoying, she maintains some hotness as the story progresses and she gets a little tougher. Obviously Monkey is doing all the work. But that just gives this pretty little lass a chance to stand back and look pretty.
Courtney Collins (Metal Gear Rising: Revengeance)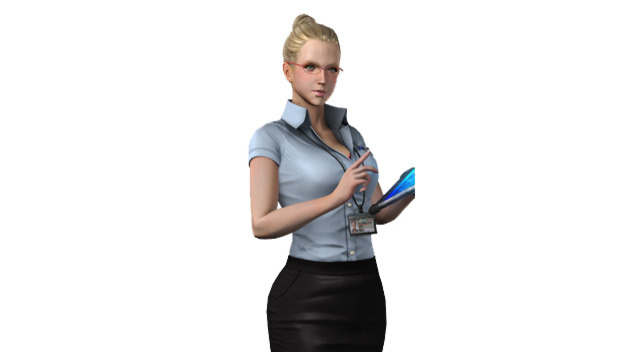 This hot little number is the voice inside Raiden's head, and also one of my favorite parts of the game. She has so many ideas about helping the world, all the while being plunged into chaos and disarray. I know that Raiden is vastly more interesting to look at than I am, but she can monitor my vitals anytime.
Ophelia (Brutal Legend)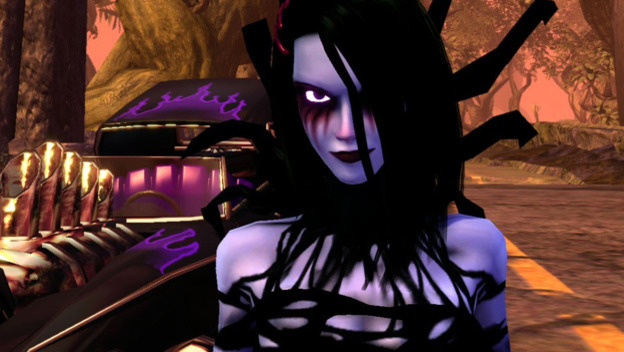 This pretty little ass-kicker played the perfect counter-point to Eddie Rigg's smart-assery. She may have been a little emo at the beginning of the game, but as things progressed she started warming up a little and became a real force to be reckoned with. Which, I am sure Eddie would agree with me, is one of the hottest things about her.
Fiona (Army of Two: The Devil's Cartel)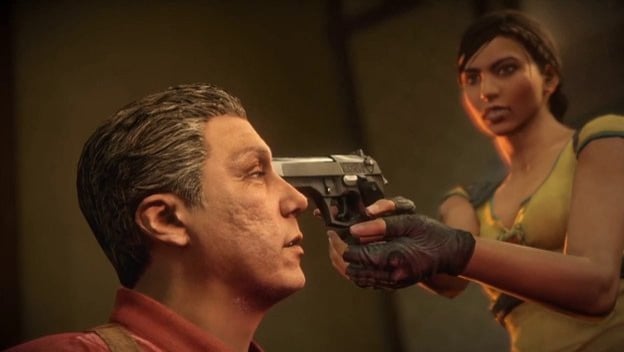 She gets captured early on in Devil's Cartel , so she already has the damsel in distress thing going for her. Then you realize that she can totally hold her own and she blasts her way through hordes of baddies with Alpha and Bravo throughout the game. I honestly couldn't decided which was hotter, her outfits or the fact that she could put a hole in someone's head just as instinctively as she could comb her hair.
Ingrid Hunnigan (Resident Evil 6)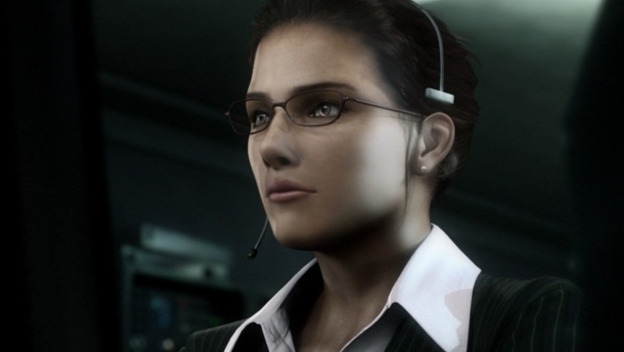 Leon Kennedy tried to get her digits while on mission. That's a strike against her but it gets cancelled out by the whole 'sexy secretary' thing. If it weren't for the fact that she was so freakin' gorgeous, the Leon Kennedy stretch of missions might have been intolerable. As it is, she was there to save the day, and my eyes. It's okay to grin when I ask you for your number, Ingrid, but leave it there. Don't make it a laughing thing; the crooked grin will suffice.
Ayane (Ninja Gaiden 3: Razor's Edge)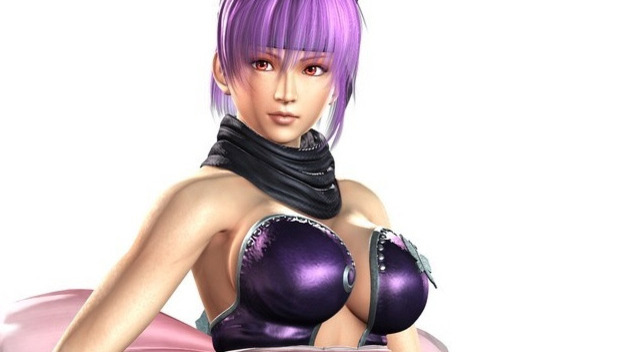 I don't know what it is about pretty Asian girls with purple hair that gets me all bajiggity. Oh wait, they have to be ninjas though. Ayane is a great side character in the Ninja Gaiden series as she rocks some hot 'combat gear' as she slays tons of enemies in incredibly awesome ways. The funny thing is that I don't really have a thing for anime chicks, but Ayane is my one real exception.
Zatanna (Injustice: Gods Among Us)
I'll let you in on a secret; as a comic book reader from way back, Zatanna was one of my first 'print-crushes.' I loved the fact that she looked like the typical pretty assistant to a magician's show (which I always thought was sexy) but then you find out that she's the one wielding the power and she suddenly gets all kinds of hotter. Shame on you Warner Brothers for not putting her in more games and movies.
Dr. Darling (Farcry 3: Blood Dragon)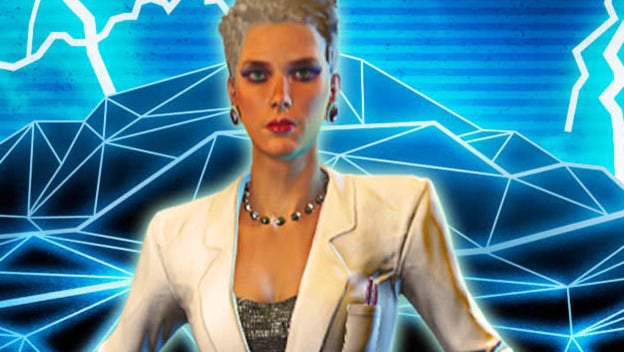 Call it cliché if you must. Beautiful female doctors are just plain hot. In Dr. Darling's case, she might be just a little on the easy side. That's okay too. But what she lacks in judgement of her male lust interests, she more than makes up for in her sexy (and just a little too naughty) banter with Sergeant Rex Power Colt. I mean, if I had to be stuck on an insane mission, I would want her to be the one to play doctor with me. Just sayin'.
Aveline (Assassin's Creed: Liberation)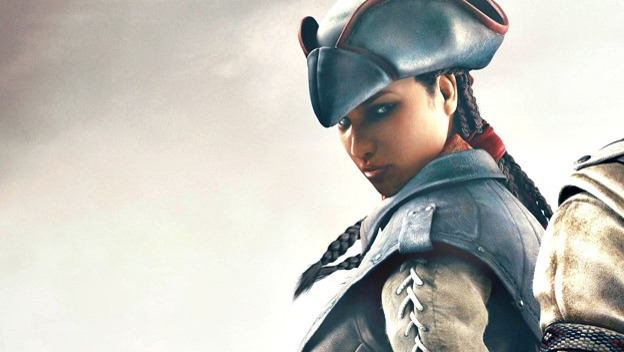 I am not going to lie to you. I found Aveline to be incredibly hot in Assassin's Creed: Liberation . Born from the French Aristocracy and the African commonry, she bears the best of both worlds, as well as an educated mind and an intensely well trained body that is up for doing whatever is necessary to get the job done. So if I ever ended up on her assassination list, it might be one of the better ways I could think of to go. Well, maybe not. No. Definitely not. It would suck, but she'd still be hot.
Isabelle "Izzy" Sinclair (Fuse)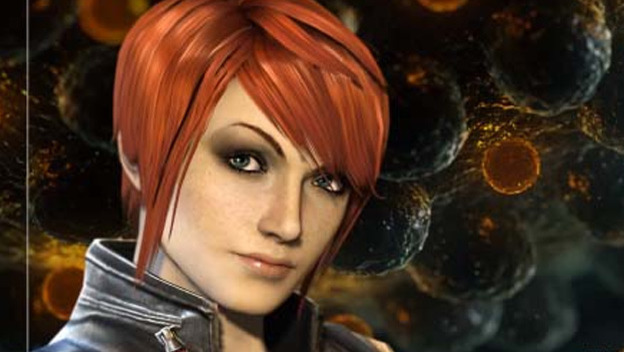 While I enjoyed the multiplayer co-op ideal of Fuse , what I loved even more about it was Izzy. There's just something about a beautiful woman who is strong, resolved, educated and intelligent, and able to blow your head off at thirty yards with her shatter gun. Then you lump in the fact that she is a redhead, and she's got the makings of the hottest clandestine operative that there has ever been. In fact, that may be why she needs a gun that crystallizes her enemies (effectively freezing them). Elsewise, they may melt from her hotness.