For those of you who have ever actually had a girlfriend or boyfriend, you know that there are certain attributes that you need to build a relationship on. Sometimes, if you are a superficial jerk, all you need is hotness. But other times you need something more solid to build the foundations of love on. So what if some of your favorite gaming heroes and heroines decided to hook up? What kind of person would they be looking for? We decided to take a look at it, make a few match-ups and then evaluate our choices.
Nathan Drake/Lara Croft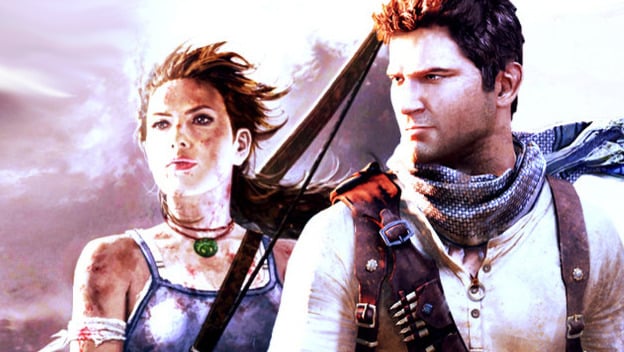 While this one seems obvious, there may be more to it than what meets the eye. They are both treasure hunters of the highest order, and while Lara Croft may have a higher intellect and a little more proper personality, Drake's charm and devil may care attitude may just be the thing she finds most attractive about him. That and he may be the luckiest man on Earth…which he would need to even get her attention.
Master Chief/Samus Aran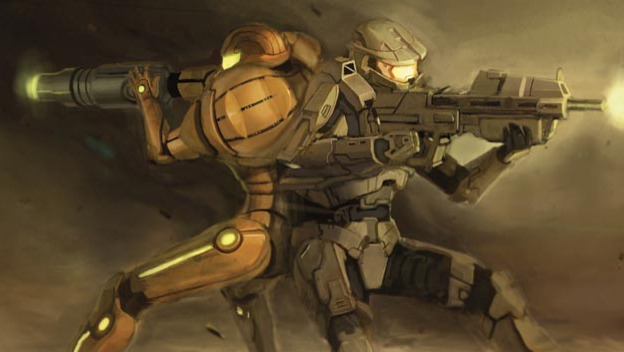 I know that none of us really know what Master Chief looks like, but we are fairly certain that if anyone was going to catch Samus Aran's eye, it would be him. Tall, fearless, adept in combat, nearly indestructible–even from very high falls from outer orbit, oh and he has kick ass armor of his own. We figure that if they were ever to get together, the babies they would make would probably dominate the universe. So maybe this isn't the best idea…or maybe it is. Hmm.
Deadpool/Harley Quinn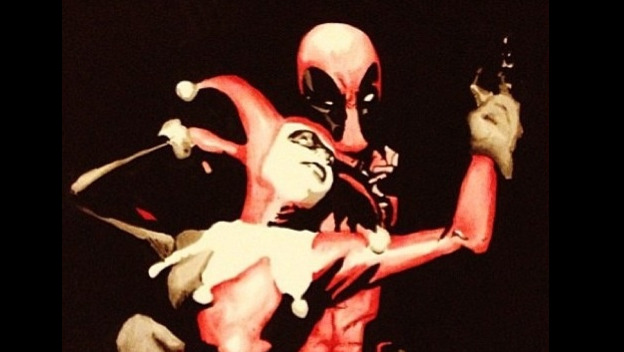 These two would be a match made in Hell. The disaster they would wreak together would be out of this world, but it would also probably be the funniest barrage of carnage that this world has even seen, and the fact that she is already hangin' out with a horribly scarred, deranged freak means that she's totally into dudes like Wade. As much she likes to inflict pain on people and receive it in kind, these two were made for each other.
Sean Devlin/Violette Summer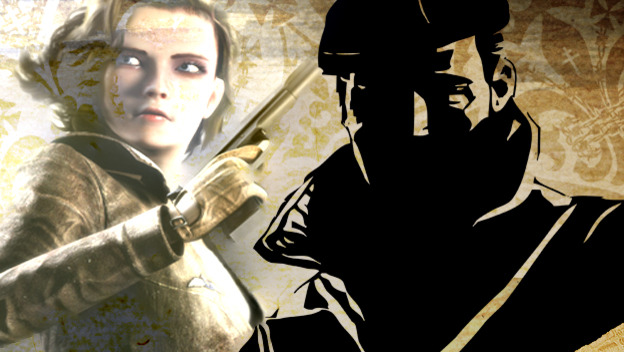 For those of you who don't know who these people are, Sean Devlin is from the game The Saboteur and Violette is from Velvet Assassin . Both of them are subversives trying to upset the Nazis during world war II. Both of them apply their unique sets of skills to reach their end goals and both of them are "never say die," kinds of people who will stop at nothing to free the world from Nazi tyranny. People that passionate about the same goal could only make for a great pair. Just, maybe not for the Nazis.
Gabriel Belmont/Morrigan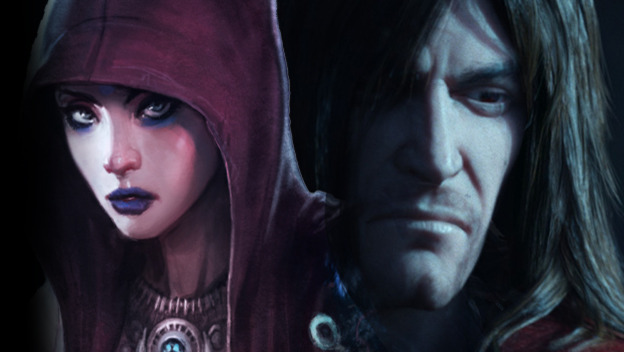 If you have played Castlevania: Lords of Shadow , you know that Gabriel ends up becoming Dracula. So, since he's a vampire anyway, who better to tag him up with than the uber-hot Morrigan of Darkstalkers fame. They are both fierce warriors and both have a deep-running affinity for blood and mayhem. Even though Morrigan is actually a succubus, she could drain Gabriel's energy while they…you know. Then he can just bite her and get it right back. It would be the perfect symbiosis for two damned souls.
Luigi/Roll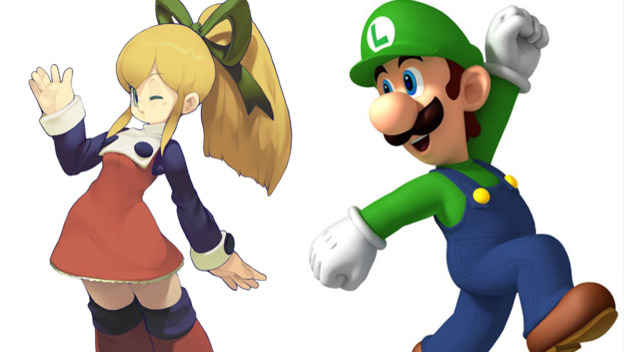 These two would be perfect for each other. Both of them are insecure and always trying to live outside of the shadow of their counterparts. They are both a little scatter-brained and both a little simple-minded, but that may be the very thing that keeps them strong. Roll always wanted to be an equal to Megaman and Luigi has always had to fight his way out of the shadow of Mario. So this deep-seeded need for attention could be the one reason they are perfect for each other. And they wouldn't even have to cross systems to do it. Um, that's not what I meant. Be together, that's what I meant. Yeah.
Snake/Joanna Dark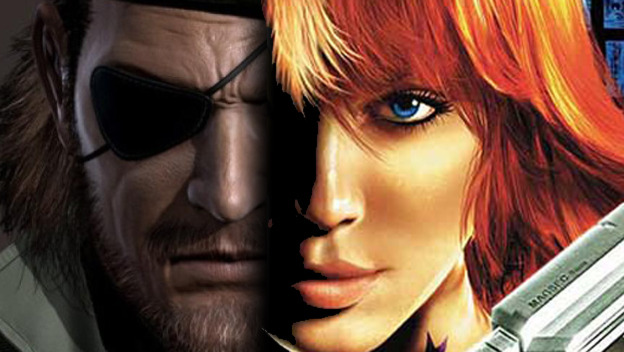 Both are covert operatives that operate outside the confines of a governing body. Both have serious personal vendettas that drive them. So naturally, they could make for a pretty solid couple. I mean, they could train together, fire weapons together and all kinds of other stuff. It would be like a crazy cool version of that 'perfect day' PS4 commercial, but with benefits. These two could pummel the crap out of each other and then get into a shooting match and then hit the showers for some hand-to-hand combat. Too far? Nah.
Claptrap/Kenzie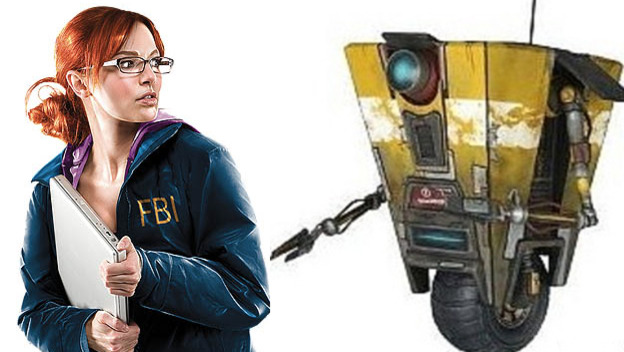 We have finally found the perfect mate for Claptrap. Kenzie from Saint's Row doesn't like human interaction anyway and favors technology for pleasurable experiences over those inter-personal kinds of meet-ups that the standard human being would enjoy. Also, she is a fan of robots, which makes Claptrap the perfect match for her. He is witty and dumber than she is, so she will always feel superior. She'll have her little robot toy for the 'special fun times' and will never have to worry about a human man hitting on her again. Cause Claptrap would make him his new minion and try to get him killed.
Princess Zelda/Princess Peach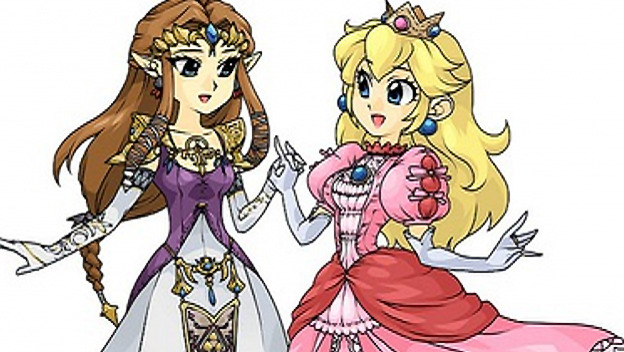 Simply put, both of these chicks are teases. Plain and simple. These two have had dudes fighting to save their asses for years and they keep on getting captured, kidnapped, almost killed and whatever else it is that they do. Because we all know it sure as heck isn't breakin' off a little for their heroes. Poor Mario and Link have been fighting their way to these broads for decades now and they still don't have little Mario or Link babies…lame. That's why these two chicks are perfect for each other. They can go on having men fight for them and would still never have to do a thing for them in return. So basically not much would change.
Hal Emmerich/Cortana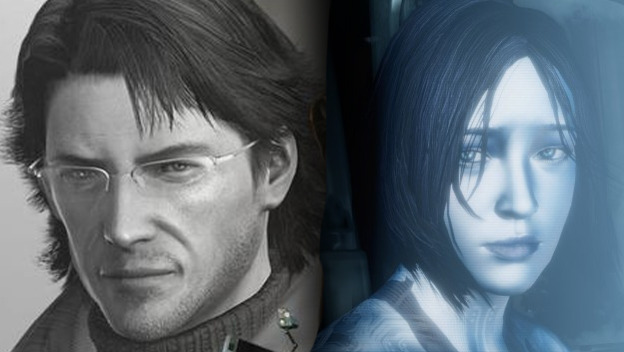 Poor Hal Emmerich (AKA Otacon). He couldn't get a woman if his life depended on it. Well, at least not one that doesn't get killed. But in his defense, he did choose a high-risk line of work to try and meet someone. So we think that we have the perfect mate for him. She may be a little erratic these days, but honestly what virtual woman isn't? It's Cortana from the <i>Halo</i> series. Think about it. She's beautiful. She's based in a digital framework, so if he gets bored with how she looks he can just write her some new lines of code. She has a super-sexy voice and she's every bit as intelligent as him. What could possibly go wrong? Oh, she could go bat s#!t crazy and try to kill him. Oh well, details.