It is getting colder outside, and that triggers some very specific responses in my house. Namely the one where all I want to do is sit on the couch with a good pizza, some beer and play video games until the sun comes out and melts the cold away in the spring. So if you feel this way too, you are in the right place. I, along with the help of some of my colleagues, have created a list of ten titles that we are genuinely ready to play this winter. Some of them will be out by the time this article hits the site, but be that as it may, we couldn't leave them off the list. So… beer? Check. Pizza? Check. And now let's look at some games.
Escape Dead Island (XB360, PS3, PC)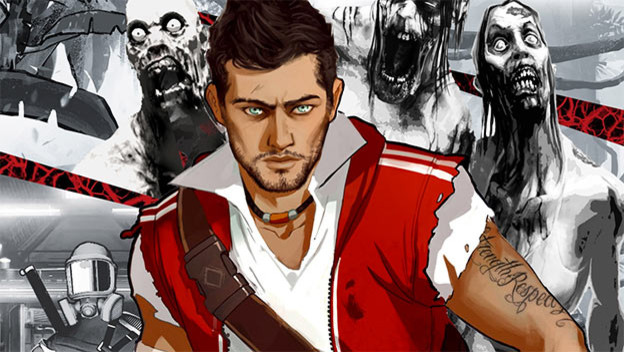 Escape Dead Island is a third-person adventure game set on the island of Narapela during the zombie outbreak events of Dead Island . It explores the origins of the virus through the eyes of would-be documentarian Cliff Calo, who will switch between fighting and stealth in a shifting world that's never what it seems. Tear through a seamless world that reacts to your every move and collect every clue you can; somewhere amid the madness lies the truth behind Dead Island 's apocalyptic outbreak. Choosing between stealth and combat will have a huge gameplay impact thanks to sound-detection AI and opportunities to use the environment to gain the upper hand. As Cliff moves deeper into the island, the world begins to become more unpredictable where every answer found only raises more questions. Not even time is on his side in this place.
Kingdom Hearts 2.5 ReMIX (PS3)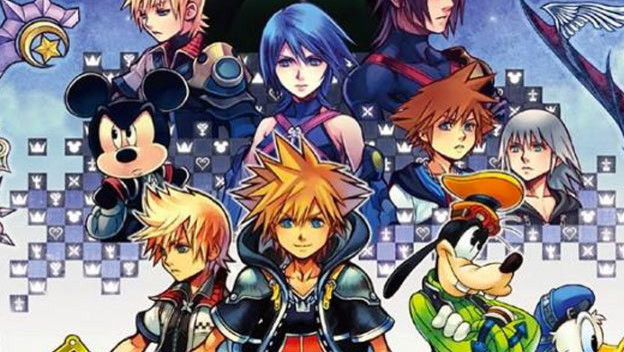 Kingdom Hearts HD 2.5 ReMix is a HD remastered compilation of Kingdom Hearts II Final Mix and Kingdom Hearts Birth by Sleep Final Mix . Previously exclusive to Japan, both games will be available for the first time to North America for the PlayStation 3 system. HD remastered cinematics from Kingdom Hearts Re:coded will also be included in the compilation. The game is a sequel to last year's Kingdom Hearts HD 1.5 ReMix and will lead into the highly anticipated Kingdom Hearts III . Which, quite frankly, is the real reason it is listed on this countdown. Some of the events within promise to lead us into Kingdom Hearts III . It's in print. On the Internet. Kingdom Hearts III . It must be true. It was on the internet.
The Crew (XBO/PS4)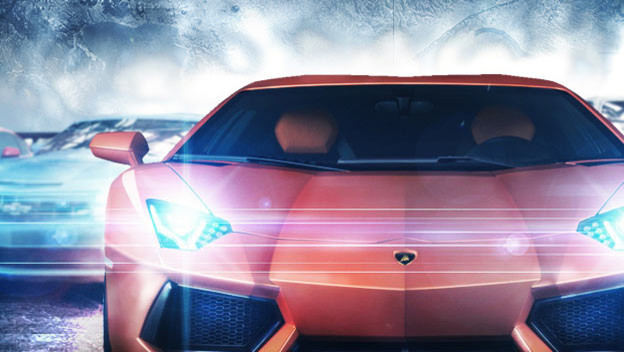 With exploration, customization, and a wide, connected experience, The Crew is set to redefine what we know about driving games and take us on a relentless ride all throughout the United States. At least that's what they say. "Seamlessly jump in and out of a massive network of fellow drivers, and build your crew of friends to take on heart-stopping missions throughout metropolitans and natural environments all across America. Customization is the key to success, though, and an extensive tuning system will prepare your ride for any terrain that lies ahead of you. Drive fast, drive everywhere, but… NEVER DRIVE ALONE." Well, let's just see if they are able to deliver on these promises. Honestly, there hasn't been a driving game out in forever that I have been genuinely excited about. Hopefully The Crew can change that.
Pokémon Alpha Sapphire/Omega Ruby (3DS)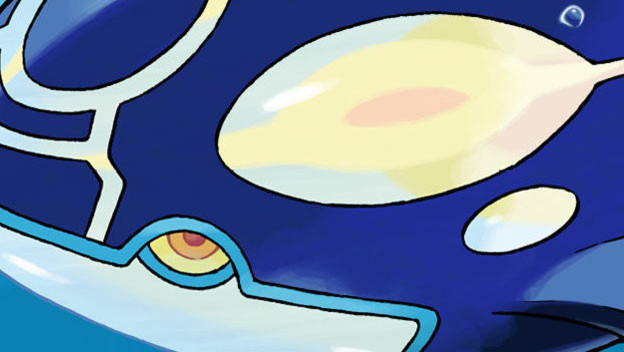 Pokémon Omega Ruby and Pokémon Alpha Sapphire promises to take players on a journey like none before. As always they collect, battle and trade Pokémon. All while trying to stop a shadowy group with plans to alter the Hoenn region forever. New features include embarking on a new adventure through the Hoenn region that contains a cave that shows a scene described in legends. Experience the awe of Primal Reversion, a new and extremely powerful transformation undergone by Legendary Pokémon Groudon and Kyogre. Get even closer to solving the mysteries of Mega Evolution as more Pokémon gain this powerful ability. From what we've read so far this could be a pretty cool release for poké-fans. So if you find yourself within that group of people, or if you are just curious about Pokémon, this looks like a solid title for experienced players and those new to the franchise as well.
LEGO Batman 3: Beyond Gotham (XB360/XBO, PS3/PS4)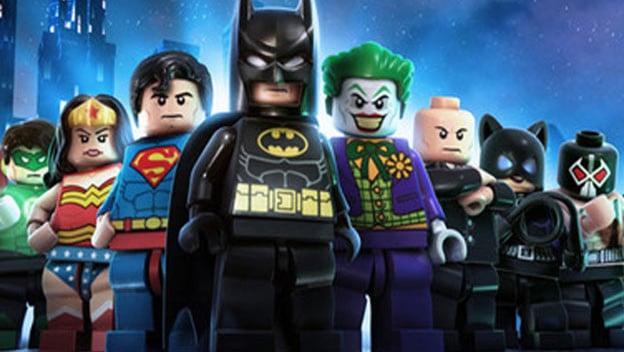 LEGO Batman is back in an out-of-this-world, action-packed adventure! In Beyond Gotham , the Caped Crusader joins forces with the super heroes of the DC Comics universe and blasts off to outer space to stop the evil Brainiac from destroying Earth. Using the power of the Lantern Rings, Brainiac shrinks worlds to add to his twisted collection of miniature cities from across the universe. Now the greatest super heroes and the most cunning villains must unite and journey to different Lantern Worlds to collect the Lantern Rings and stop Brainiac before it's too late. That's right. This time you are taking the adventure off-world with the Lantern Corps. I don't know about you, but I am a huge fan of the last two titles and can't wait to see what LEGO can do in this new and much bigger adventure.
Dragon Age Inquisition (PS4/PS3, XBO/XB360, PC)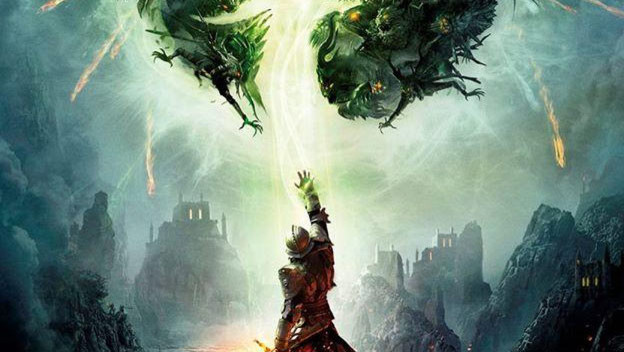 A cataclysmic event plunges the land of Thedas into turmoil. Dragons darken the sky, casting a shadow of terror over a once-peaceful kingdom. Mages break into all-out war against the oppressive Templars. Nations rise against one another. It falls to you and your party of legendary heroes to restore order as you lead the Inquisition, hunting down the agents of chaos. BioWare's latest action-adventure delivers an unparalleled story set in a vast, changeable landscape. Explore hidden caves, defeat truly monumental creatures, and shape the world around you based on how you play the game. Explore, lead, and battle as you make tough choices that will define your experience. But remember that even one decision can change the course of what's to come. I have high hopes for this title for two reasons. First, I am a Dragon Age fan. And second, I want to see how Bioware brings the Dragon Age/Mass Effect model into the new gen of gaming.
Super Smash Bros. (WiiU)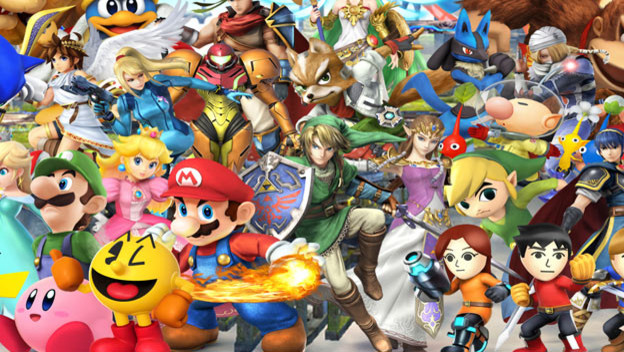 Mario! Link! Samus! Pikachu! All of your favorite Nintendo characters are back, along with plenty of new faces, in Super Smash Bros. for Wii U, the next entry in the beloved Super Smash Bros. series. Up to four players can battle each other locally or online across beautifully designed stages inspired by classic Nintendo home console games. With a variety of control options and Amiibo compatibility, the timeless Super Smash Bros. battles come alive. And my favorite part is that you can use an adapter and play the game – the new one – with the controller from your Gamecube. So you basically get to experience new-school graphics and content. But you get to do it the way that Smash Bros. was meant to be played… with a Gamecube controller.
Far Cry 4 (PS4/PS3, XBO/XB360, PC)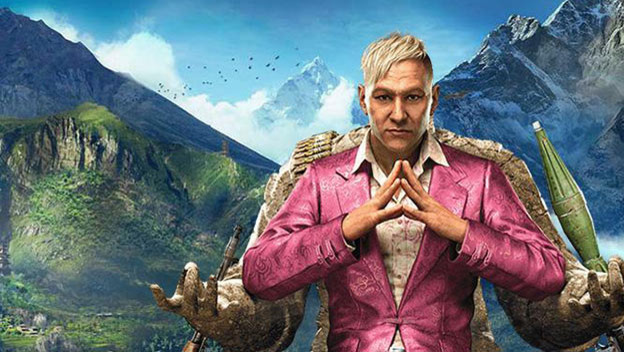 Hidden in the towering Himalayas lies Kyrat, a country steeped in tradition and violence. You are Ajay Ghale. Traveling to Kyrat to fulfill your mother's dying wish, you find yourself caught up in a civil war to overthrow the oppressive regime of dictator Pagan Min. Explore and navigate this vast open world, where danger and unpredictability lurk around every corner. So basically, you are an average joe that gets screwed into becoming a stone-cold killer in an effort to survive the most terrifying event that an average person most likely wouldn't survive anyway. You tap into your inner animal and become the thing that your enemy fears and loathes. Even though this plot sounds like it's been done a million time (and it has), FC4 looks like it's going to be the biggest mind-melter in the series. And from all the socio-political backlash it's getting, it is setting itself up to be the most messed up experience yet.
LittleBigPlanet 3 (PS3/PS4)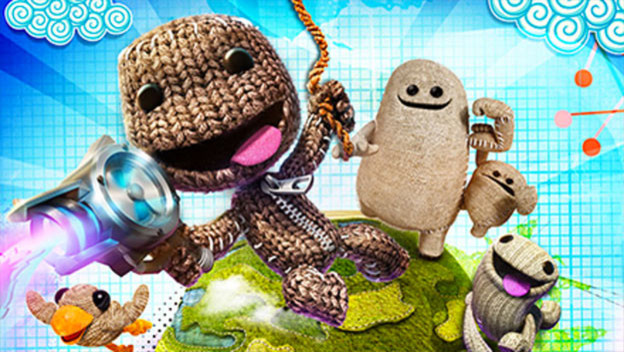 Sackboy is back and he's brought along new friends. All the new characters are fully customizable and there will be plenty of quirky new costumes to collect in the game so you can express your own individuality. As always, there's virtually no end to the content that the LittleBigPlanet Community has created and shared for you to enjoy, with new levels and games to play every day. The coolest part is that fact that LBP 3 is going to integrate true control options for the touch pad on the PS4. So we'll finally be able to play a game that fully utilizes this new technology and actually see how it integrates into core gameplay. And as usual, I personally am looking forward to a new creation mode with even more tools than before. Couple that with the PS4's ability to share video capture and share it with the touch of a button, and this is going to be an awesome ride.
Grand Theft Auto V (PS4, XBO)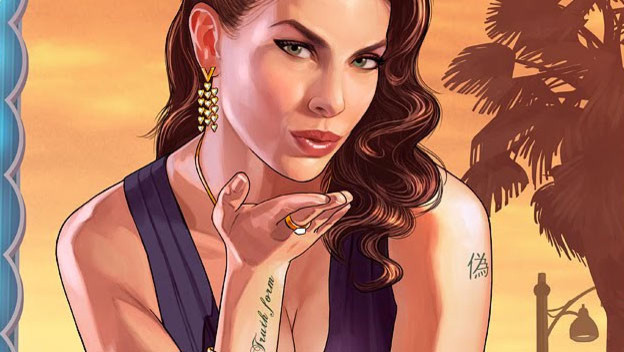 Enter the lives of three very different criminals, Michael, Franklin and Trevor, as they risk everything in a series of daring and dangerous heists that could set them up for life. Explore the stunning world of Los Santos and Blaine County in the ultimate Grand Theft Auto V experience. Better yet, add in some upgrades and new content for those of us that have already played it on last-gen consoles and you have something to talk about. Things like increased draw distances and higher resolution, as well as a range of additions and improvements including new weapons, vehicles and activities, additional wildlife, enhanced damage and weather effects, and much more. Grand Theft Auto V also comes with Grand Theft Auto Online . All existing gameplay upgrades and Rockstar-created content released since the launch of Grand Theft Auto Online will also be available for the Xbox One with much more to come. So basically, you have every reason to re-buy this game for your XBO or PS4.